US military softens anti-coronavirus measures for many bases in mainland Japan
by
James Bolinger Caitlin Doornbos
June 8, 2020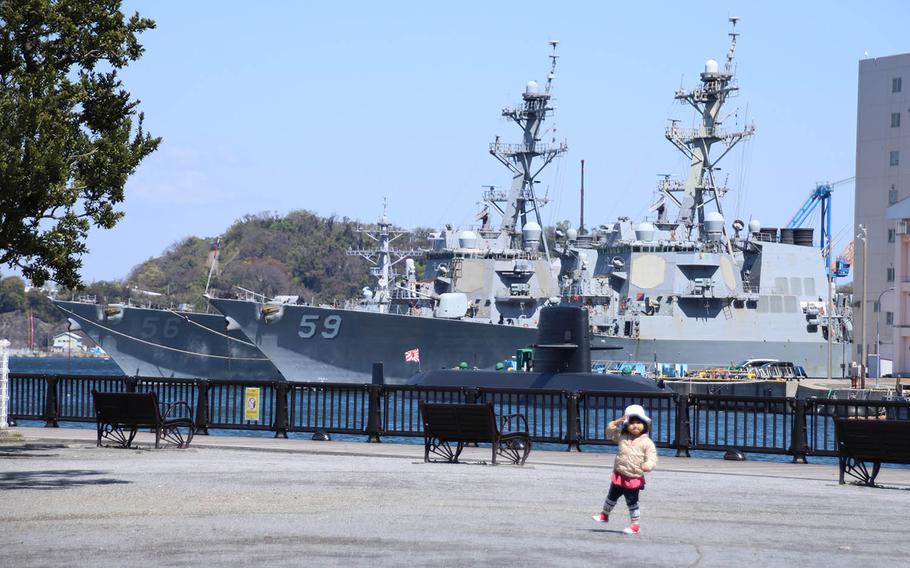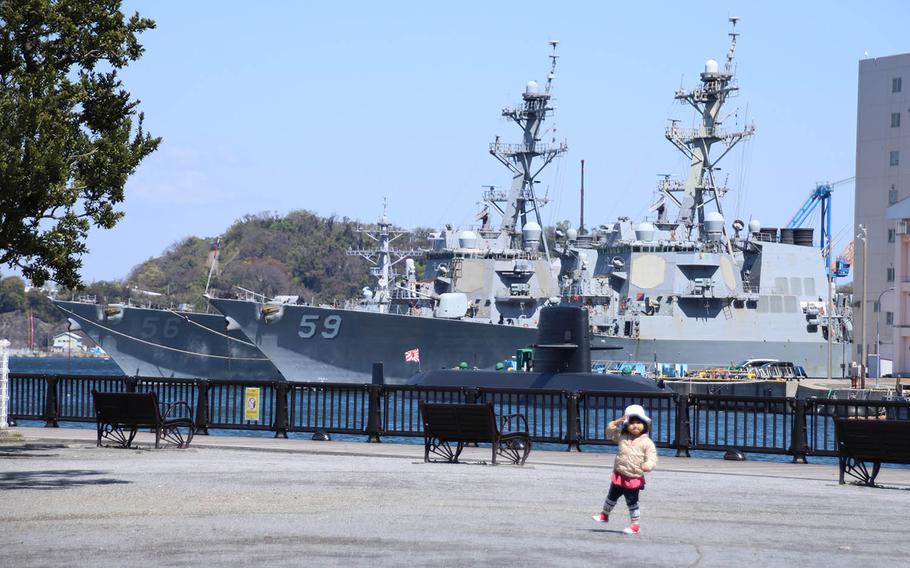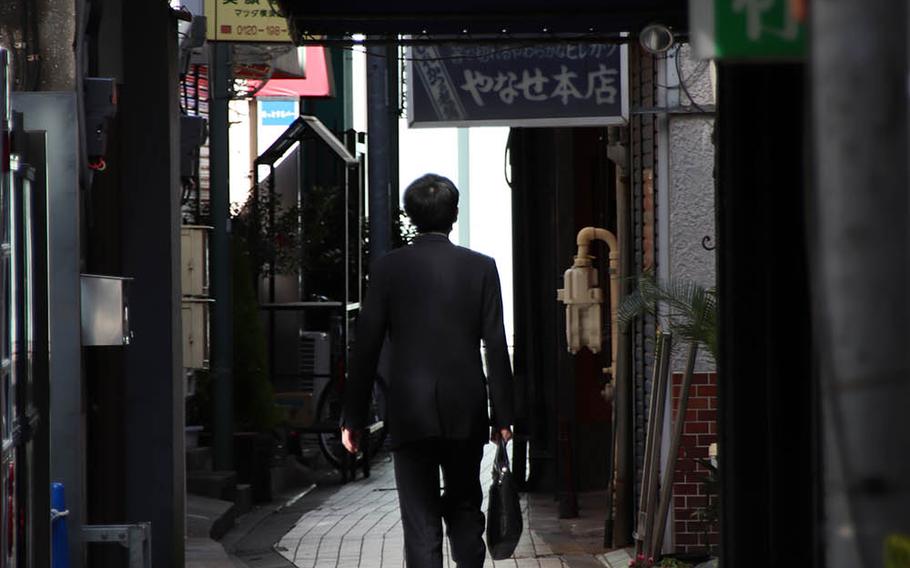 Stars and Stripes is making stories on the coronavirus pandemic available free of charge. See other free reports here. Sign up for our daily coronavirus newsletter here. Please support our journalism with a subscription.
YOKOSUKA NAVAL BASE, Japan — Broad, strict measures designed to curb the coronavirus' spread among U.S. service members in Japan have been eased at four installations on the mainland.
Yokosuka Naval Base and Naval Air Facility Atsugi, both in Kanagawa prefecture south of Tokyo, loosened their shelter-in-place orders on Monday, according to Facebook posts by their commanders. In western Japan, the commander of Marine Corps Air Station Iwakuni allowed personnel living off base greater freedom in nearby Hiroshima.
At Yokota Air Base, home to U.S. Forces Japan in western Tokyo, the base commander on Friday eased restrictions to allow limited use of public transportation for travel to school, work and day care.
Yokosuka and Atsugi residents may now leave the installations for take-out food, groceries and outdoor exercise, and those with access may now visit the bases without an "essential" purpose.
Previously, base residents had been barred from leaving the installations and off-base residents could enter only for essential activities such as work, commissary visits or medical services. The restrictions applied to military personnel, Defense Department civilian employees, contractors and their families.
The change represents a "move toward Health Protection Condition Bravo," the military's moderate risk level, Yokosuka base commander Capt. Rich Jarrett said in a video posted to Facebook.
Condition Bravo also indicates there is a risk of "increased community transmission," according to the Department of Defense. U.S. Forces Japan has been under condition Charlie, or "substantial risk" of infection, since March 25.
"These measures are not intended to sound the all-clear for COVID-19," Jarrett said, referring to the disease caused by the coronavirus. "In fact, cases are rising again in the Tokyo metropolitan area and we must continue to restrain our activities."
The number of new, daily coronavirus cases spiked to 34 in the metro area on June 2, exceeding the previous daily high of 30 on May 14, according to the Tokyo Metropolitan Government website. On Thursday, the government recorded 28 new cases and on Saturday, 26. In mid-May, it recorded a one-day high of 206 new cases.
Yokosuka and Atsugi also gave the green light to off-base outdoor exercise, including running, hiking and biking within limits.
Yokosuka personnel and families can go outdoors anywhere in the Miura Peninsula. Those at Atsugi must stay within 3.1 miles of the installation. Trips to Yokohama and Tokyo remain prohibited.
"COVID-19 remains as contagious as ever. We remain as vulnerable today as we were when the virus began spreading," Atsugi commander Capt. Lloyd Mack said in a statement posted to Facebook on Sunday. "It is only through the development and successful application of protective measures … that we are able to restore more freedom of movement opportunities."
At MCAS Iwakuni, base commander Col. Lance Lewis authorized local leave in Hiroshima for personnel who live there but said the city is still off limits to those who do not.
At Yokota, 374th Airlift Wing commander Col. Otis Jones in an order dated Friday said personnel assigned there may use public transportation for commuting to work, school or day care when private transport is unavailable or impractical.
"For all other essential services, travel is only permitted by [privately owned vehicle] or private means," he wrote.
The easing of restrictions at naval and Marine bases coincided with the official deployment Monday of the aircraft carrier USS Ronald Reagan, its strike group and air wing, which is based at MCAS Iwakuni. Many of the measures were intended to keep the crews healthy until they left on patrol.
Jarrett, in an April 16 Facebook video, said much of the base's coronavirus restrictions were "designed to support" those who were preparing to deploy.
U.S. Naval Forces Japan commander Rear Adm. Brian Fort, in an April 22 Facebook video, said lifting the shelter-in-place order at that time would "jeopardize our abilities to deploy our warships, our squadrons and our sailors in a COVID-free status."
Despite Monday's announcements, most restrictions at those bases remain in place. At Yokosuka, for example, no one may come within six feet of someone who does not live in their households.
Public transportation remains off limits, except for travel to work, and personnel and families still must follow social distancing guidelines, wear masks inside all buildings and wash hands regularly. The bases also continue health screenings at their gates.
Still, Fort said the "finish line is in sight" for the first phase of coronavirus restrictions in a video posted to Facebook on May 29.
"Our approach to this transition will continue to be deliberate and phased with actions and liberty relaxations to designed to increase normal life activities in a very responsible manner," he said.
Stars and Stripes reporter Seth Robson contributed to this report.
doornbos.caitlin@stripes.com Twitter: @CaitlinDoornbos
bolinger.james@stripes.com Twitter: @bolingerj2004