US military signals it may soon lower health-protection level for troops in Japan
by
Seth Robson
June 10, 2020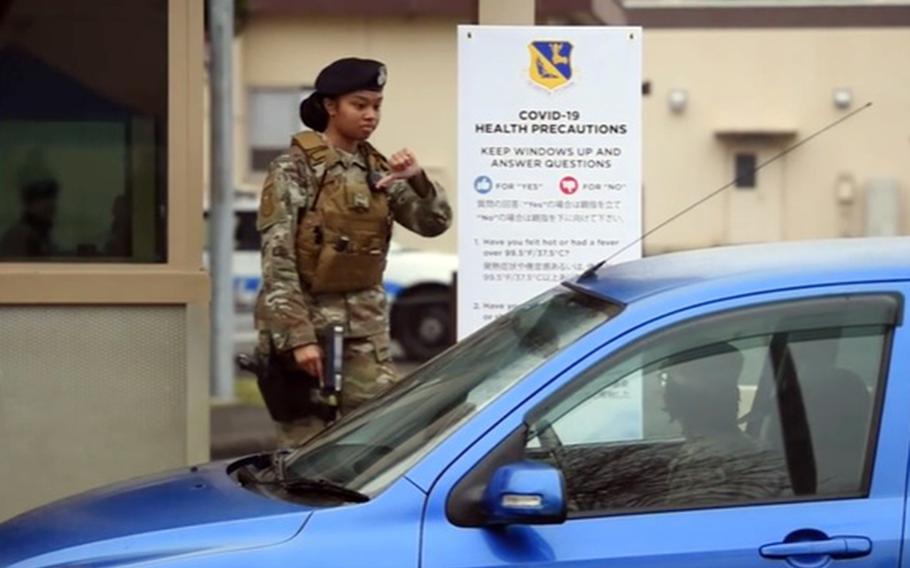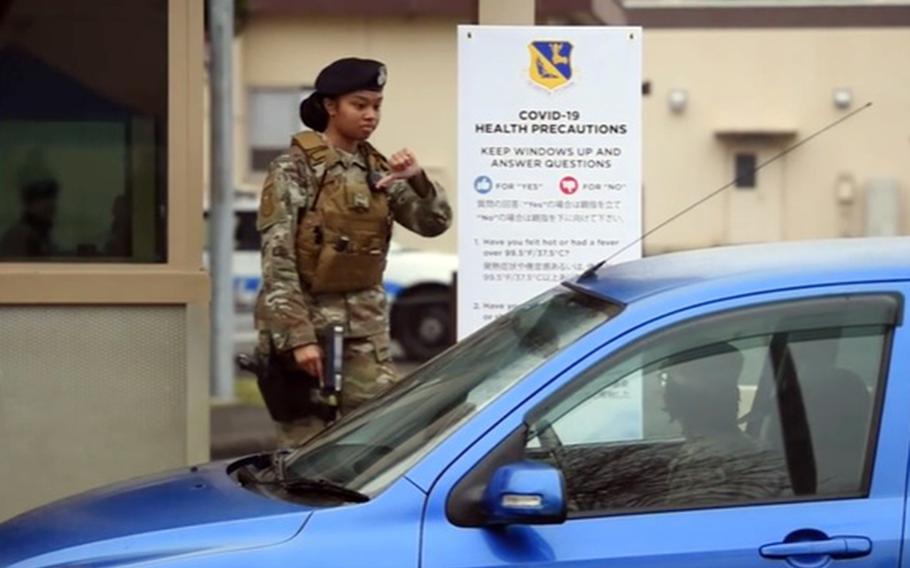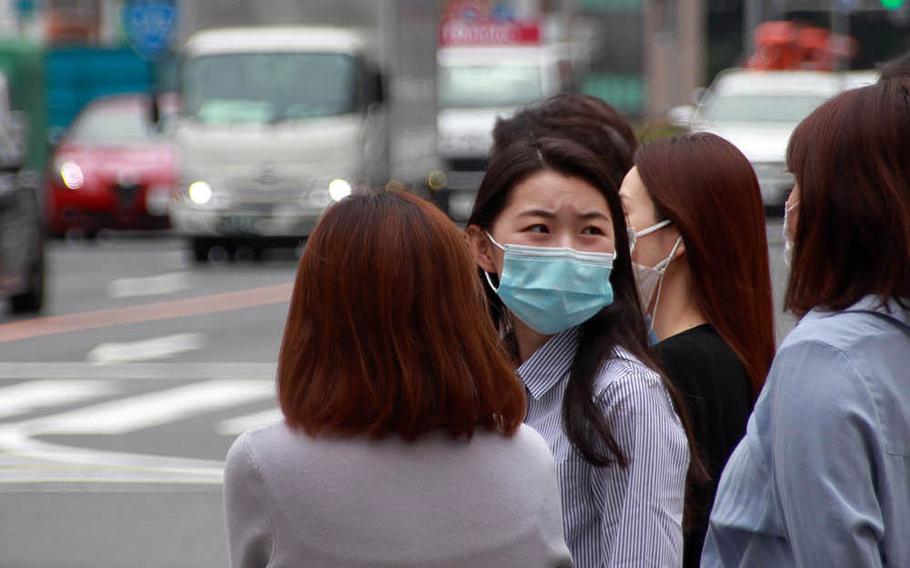 Stars and Stripes is making stories on the coronavirus pandemic available free of charge. See other free reports here. Sign up for our daily coronavirus newsletter here. Please support our journalism with a subscription.
YOKOTA AIR BASE, Japan — The U.S. military could soon begin easing its health safeguards in Japan as the number of new coronavirus cases there continues to fall.
Sasebo Naval Base commander Capt. Brad Stallings, in a Facebook message Wednesday, said U.S. Forces Japan was expected on Friday to lower its health protection condition from Charlie to Bravo and extend the public health emergency itself through July 14. However, the post was updated Thursday to say Bravo was expected "sometime soon" without mentioning an expiration date.
Charlie indicates sustained transmission of a disease. Bravo means there is merely increased community transmission.
The health emergency, declared by USFJ commander Lt. Gen. Kevin Schneider on April 6, is currently set to expire after Sunday.
Any decision on moving to Bravo will be conditions based, and it will then be up to individual commanders to decide whether to follow USFJ's lead, Marine Gunnery Sgt. Derek Carlson, a USFJ spokesman, said in a telephone interview Thursday.
"It's not like even if it does happen this week that everything is going to take a hard slide back towards normality," he said. "Every commander … will take the time to assess his mission and the safety of his people, dependents and service members to ensure their measures are the right measures for their location."
The Department of Defense advises personnel to continue to practice social distancing and avoid unnecessary travel under Bravo conditions. New coronavirus cases in Japan dropped sharply from the start of the month and have remained low.
Between June 1 and Wednesday, the country reported 367 new infections and a total of 17,251 cases since reporting started in January, according to the World Health Organization. On Wednesday, there were 41 new cases and three deaths. In all, 919 people in Japan have died of coronavirus-related causes.
Some commanders in Japan have already started loosening restrictions. The Army, for example, has authorized soldiers and others attached to its posts to travel and patronize off-base restaurants in a limited area.
Service members stationed at Camp Zama, Sagami General Depot and Yokohama North Dock may now travel within most of Kanagawa prefecture and part of Tokyo prefecture, U.S. Army Japan commander Maj. Gen. Viet Luong said in a Monday update to coronavirus rules.
Stallings said in his Wednesday post he would bring back services and liberty opportunities in stages, slowly and methodically.
"I want to thank everyone for their resiliency and support throughout this trying time," he said. "Although we will be able to do more things, a great deal of personal responsibility is still required by each of us to keep this virus outside our fence lines."
Starting Friday, personnel at Sasebo may indulge in a range of activities within Nagasaki prefecture, Stalling said, including driving, sightseeing, shopping, shore and river fishing, hiking, golfing, biking, running, walking, kayaking, canoeing, paddle boarding, swimming, going to museums, camping and surfing.
They may also purchase takeout food from restaurants with only one person per family allowed inside at a time, he said.
The commander of Yokosuka Naval Base, Capt. Rich Jarrett, said to expect long lines when the installation's barber shops open Saturday for the first time in nearly three months. The Navy in March relaxed its grooming standards on hair length to promote social distancing.
"There's a lot more hair on peoples' heads and it's taking a little bit longer," Jarrett said.
Also on Saturday, Yokosuka will reopen its gyms – but only for active-duty Navy and Japan Maritime Self-Defense Force sailors.
Stars and Stripes reporter Caitlin Doornbos contributed to this report.
robson.seth@stripes.com Twitter: @SethRobson1