US military setting up hotline aimed at curbing alcohol-related incidents in Japan
by
Wyatt Olson
November 29, 2012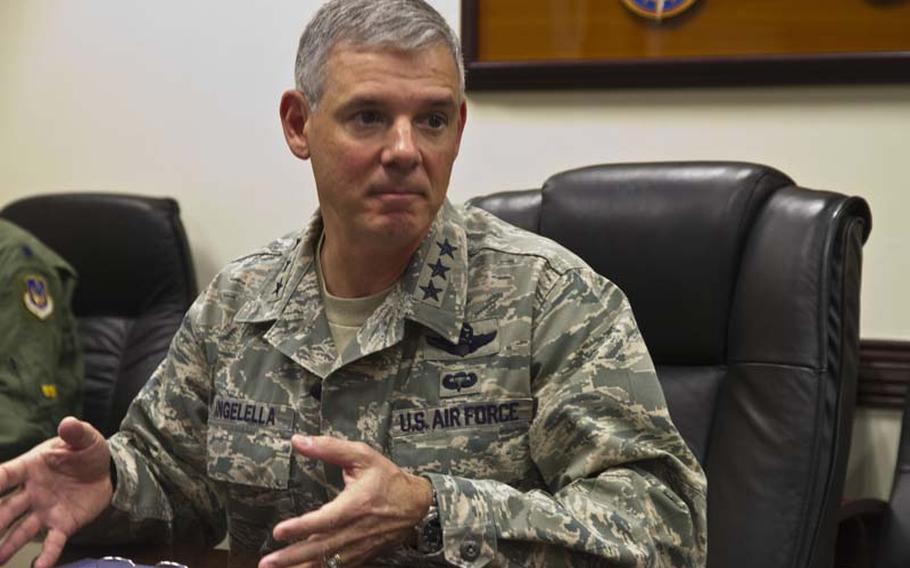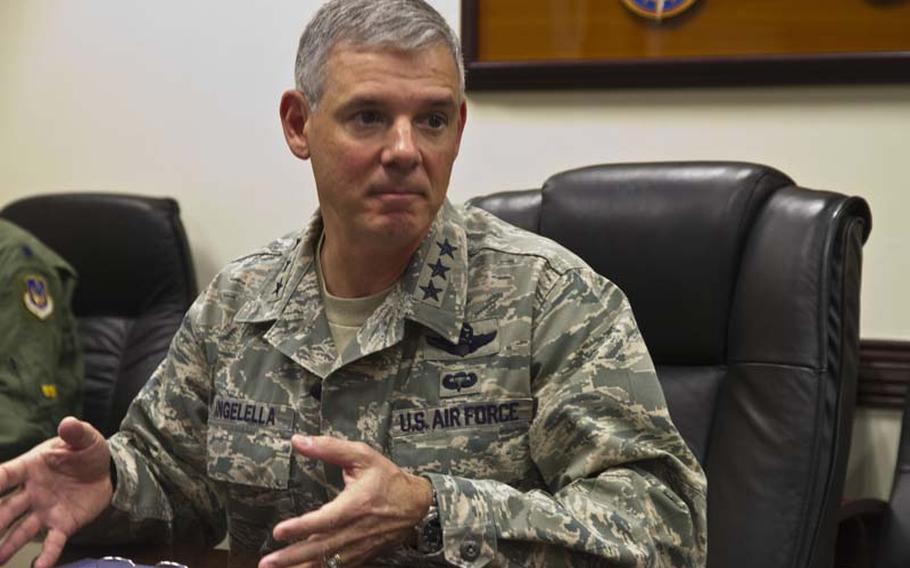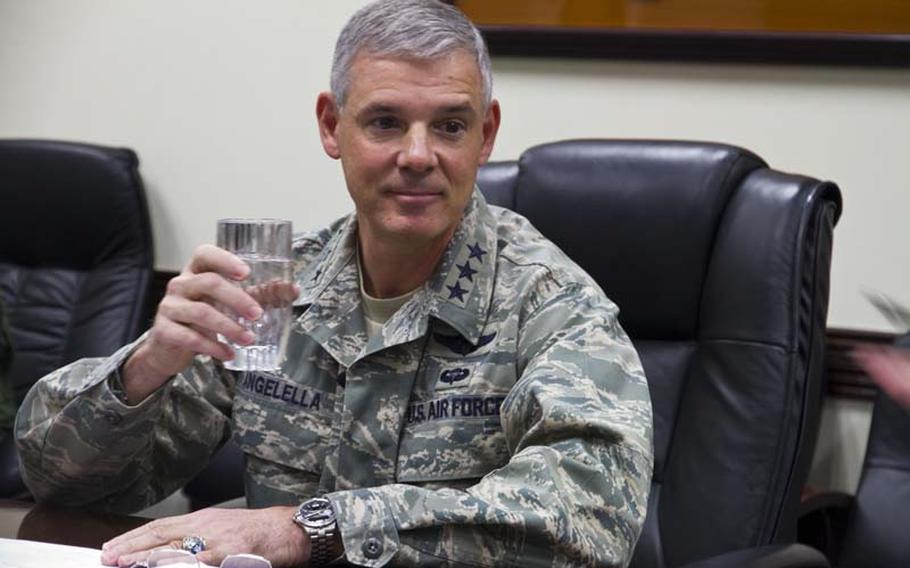 YOKOTA AIR BASE, Japan — The U.S. military is setting up a hotline, aimed primarily at Japanese bar owners, to report mischief before it becomes criminal, the top U.S. commander in Japan said Thursday.
"We're still working out the details, but I envision something where either a bar owner or hotel owner could call a U.S. law enforcement desk in one of the services or local bases to dispatch leadership or security forces to retrieve someone before — before! — an incident happens," Lt. Gen. Sam Angelella said in his first meeting with Japanese and American reporters since taking command of U.S. Forces Japan in July.
"I'd say it's going to be instituted immediately, if not sooner," Angelella said. "My goal is zero — zero — crimes from U.S., and we are going to keep the curfew in place until I'm satisfied that our servicemembers understand the implications of their actions."
The sense of urgency comes as Japanese leaders and a concerned public have continued to pressure the U.S. to do more to control military misconduct after two U.S. sailors were accused of gang raping a woman in Okinawa last month.
The incident led Angelella to institute the first Japan-wide curfew of servicemembers, from 11 p.m.-5 a.m.
"In my personal view, nothing good happens in the middle of the night like that so that's where I started," Angelella said.
The curfew became necessary "to demonstrate to our Japanese hosts that we're serious about our relationship and these crimes are not tolerated," he said. It was also instituted to show the roughly 50,000 servicemembers in Japan "that I was serious also about our mission."
That mission has been compromised, he said, by recent episodes of misconduct despite the curfew, including the arrest of a Marine in Okinawa earlier this month for sneaking into a private home and falling asleep.
"Every servicemember I have that ends up in a Japanese jail affects my readiness," Angelella said. "The Marine that's in jail in Okinawa for trespassing, that Marine might have … a key job on a disaster-relief mission that we might have to do tomorrow. So it does affect our readiness."
Some services have gone further in curtailing alcohol use by troops in Japan.
Vice Adm. Scott Swift, commander of the U.S. Navy's 7th Fleet, issued an order Monday that no sailor is allowed to drink alcohol after 10 p.m., even at home.
Angelella said he supports Swift's move.
"All the commanders have that authority if they think they have an issue," he said.
One wing commander is going to institute "Friday roll call," during which every airman will be in formation with their leader at every level, he said.
"This is something we used to do when I was a young officer. You report to work in the morning, have a roll call, and on Friday morning when you do a roll call you talk about your plans for the weekend and how to be responsible."
He acknowledged that some are skeptical of the value of a hotline but said it had been recommended by "several of the Japanese civic leaders and also the military." He added, "I'm willing to give it a try."
"The intent of the hotline is if we see an impending issue that we get out in front of it," Angelella said. "Our intent is to go retrieve that servicemember before he or she gets into trouble."
Quick response to any calls may be critical. An Okinawa pub called for help last month when a Kadena airman became "rowdy and uncontrollable" after a number of drinks, according to police. By the time officers arrived, the man allegedly had walked into an unlocked third-floor apartment, punched a sleeping 13-year-old boy in the face, kicked over a television and fell from a window.
Troops do much of their drinking in "bar rows" not far from bases. Many bar owners have complained about the loss of business due to the curfew. Their plight could make them receptive to Angelella's plea for assistance — if it would ultimately mean an end to the curfew.
"This is a cooperation issue," he said. "I understand that bars are in the business of making money and they sell alcohol and it's used for entertainment, used for dinner."
He described a news story on Japanese TV showing the empty bars, and while he didn't understand the language, he was able to read a sign filmed outside one of the bars: "All you can drink for 2,400 yen."
"That's not really helpful," he said. "So I will be calling on the citizens to help me help ourselves. I understand that there's a delicate balance there."
---
---
---