US military reimposes commissary spending limits in South Korea
by
Kim Gamel
January 28, 2020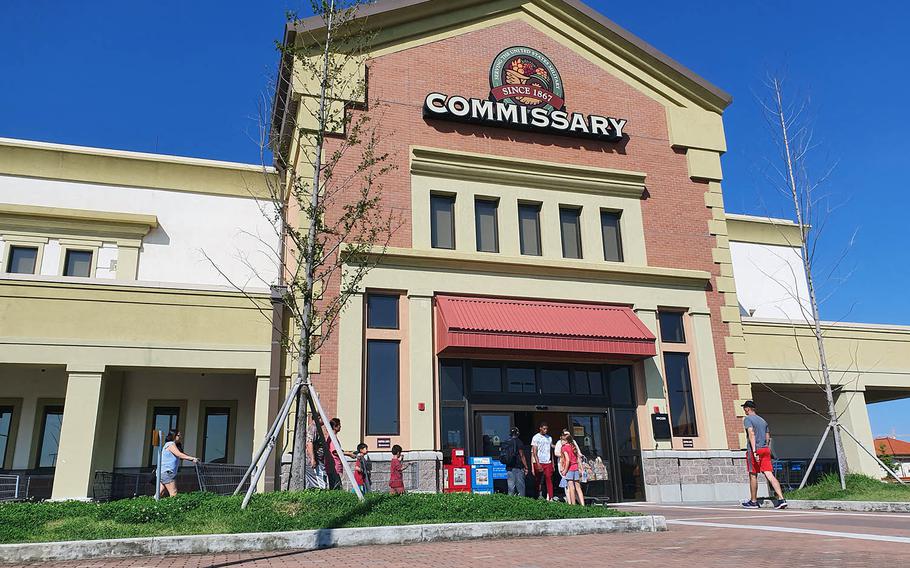 SEOUL, South Korea — The U.S. military has reimposed monthly commissary purchase limits in South Korea, less than a month after a retiree was banned from bases over black marketing allegations.
The new policy, effective as of Jan. 23, means that commissary shoppers will again be limited to $800 for the main sponsor and $300 for additional family members per month. Anybody who needs to spend more must request an exception from squadron or battalion commanders.
The decision was based on purchasing trends showing that most authorized shoppers stayed "well below" the limits since the purchasing cap was lifted in September, U.S. Forces Korea said Tuesday in announcing the decision on social media.
"It has been determined that reinstating the cap will have little or no effect to the majority of authorized individuals meeting their monthly purchasing needs," it said.
USFK said the purchase limits are necessary "to deter black marketing and the abuse of duty-free privileges" and provide commanders with a "useful tool for identifying potential violations."
USFK provided no further details. However, a U.S. military retiree was banned from bases in South Korea for 10 years earlier this month "for excessive purchasing of duty-free goods and black marketing," officials said at the time.
That cast a shadow over measures to ease shopping restrictions, which were implemented in September as USFK tries to make South Korea a more attractive assignment.
In September, the military also lifted entry ID checks at commissaries and post exchanges so anybody could enter, although shoppers are still required to show purchasing authorization at the cash register.
Identification proving authorization must be shown at cash registers.
Service members, their families and other Americans working for the government may shop tax-free in commissaries and exchanges.
The military has had problems with goods purchased from base facilities being resold on the local market.
In one of the most notorious cases, a store manager and a South Korean businessman were convicted in 2003 of smuggling some 62,000 cases of wine and beer through a tunnel dug under a U.S. military housing compound in Seoul.
Some 28,500 U.S. service members are stationed in South Korea, which remains technically at war with the North after the 1950-53 Korean War ended in an armistice instead of a peace treaty.
gamel.kim@stripes.com Twitter: @kimgamel