GALLERY
US military leaves rich history, environmental concerns as Yongsan move gains momentum
by
Kim Gamel
February 27, 2018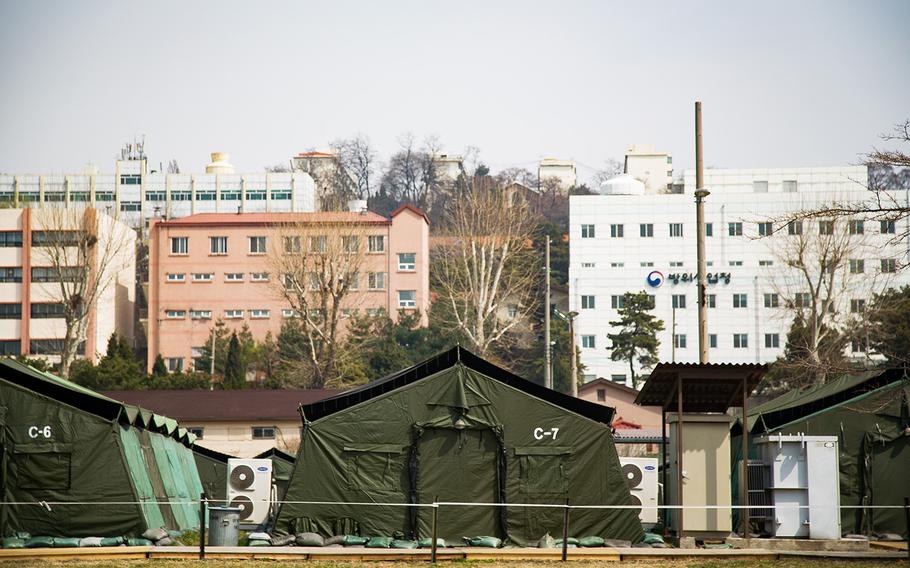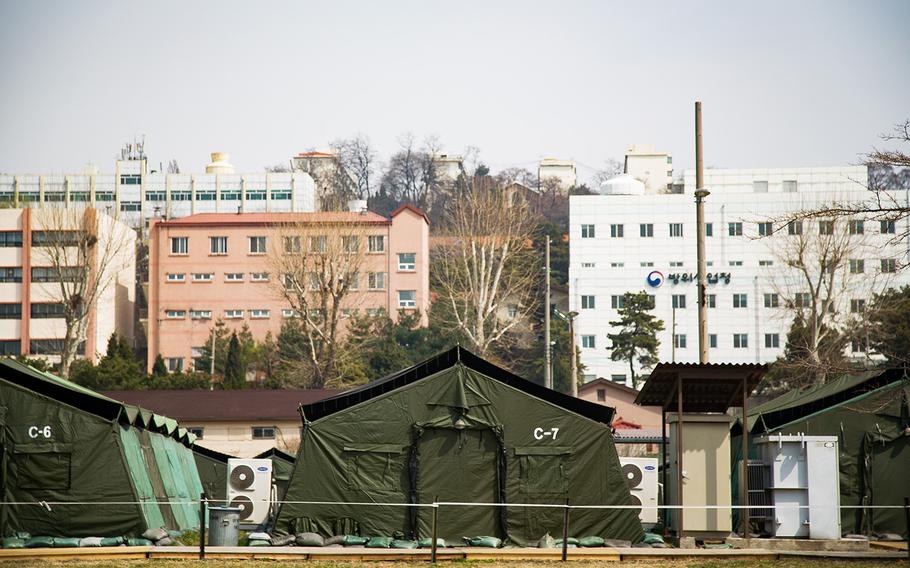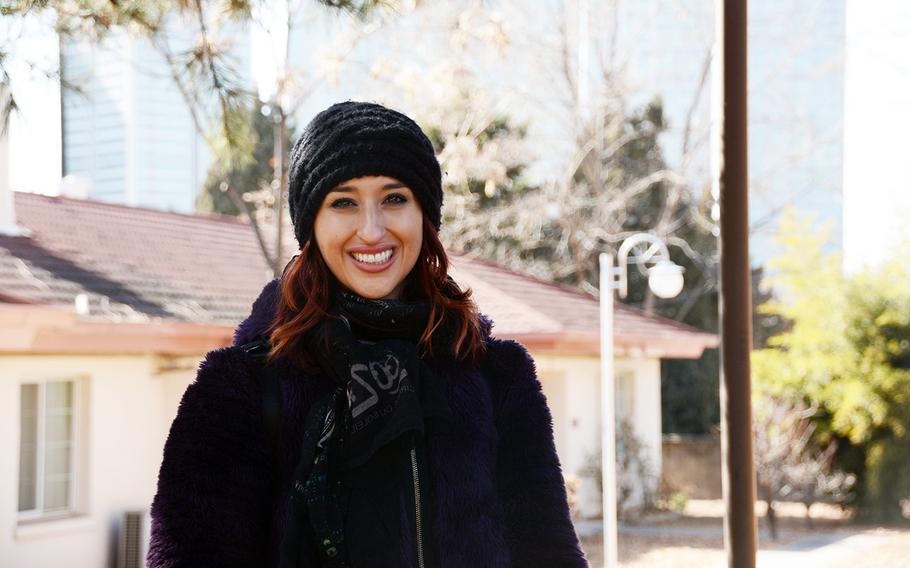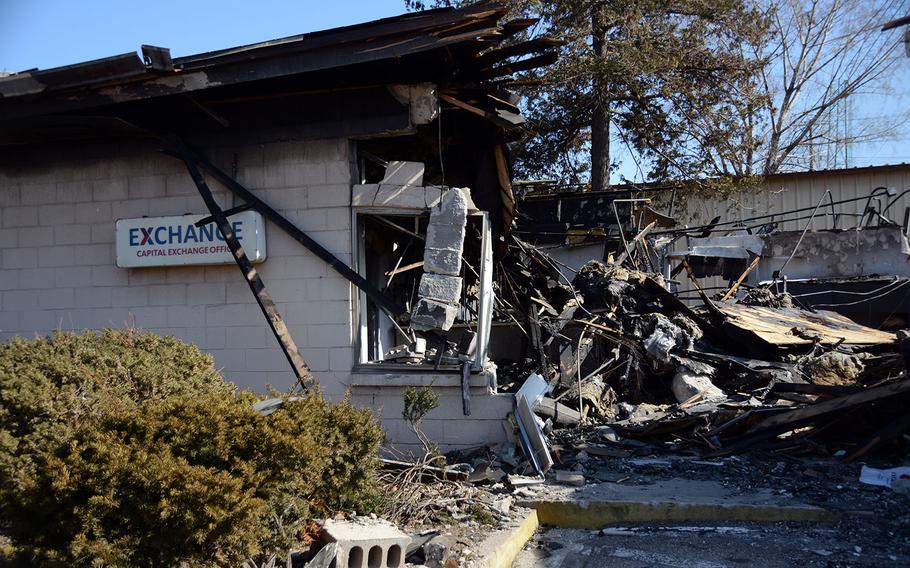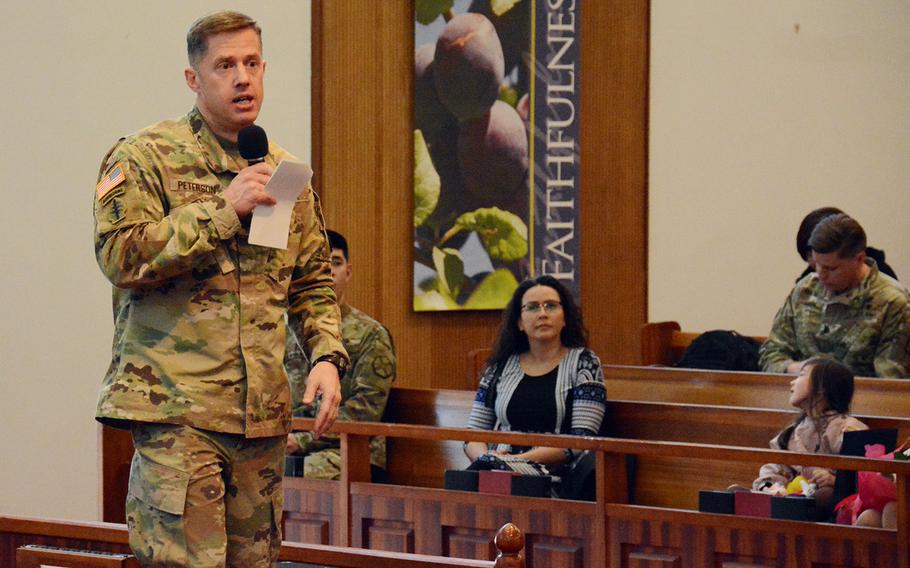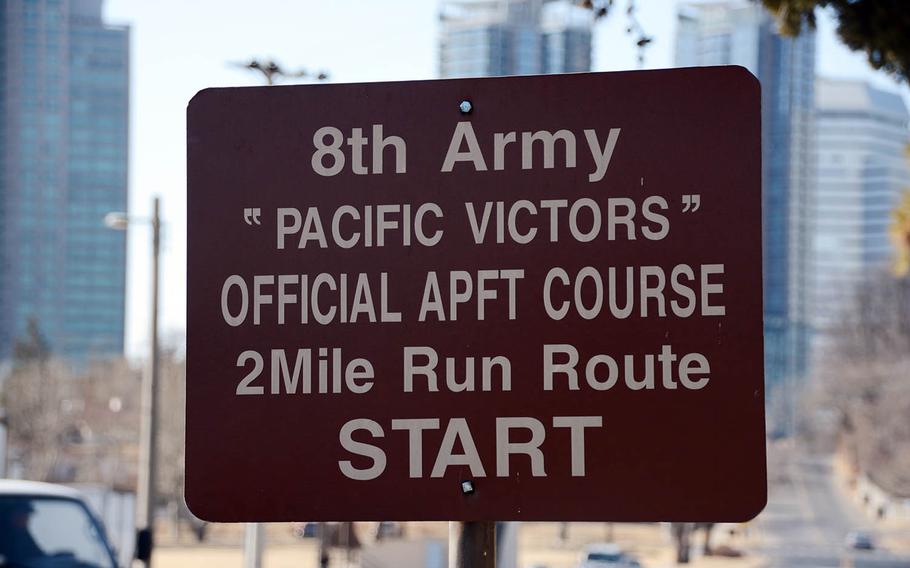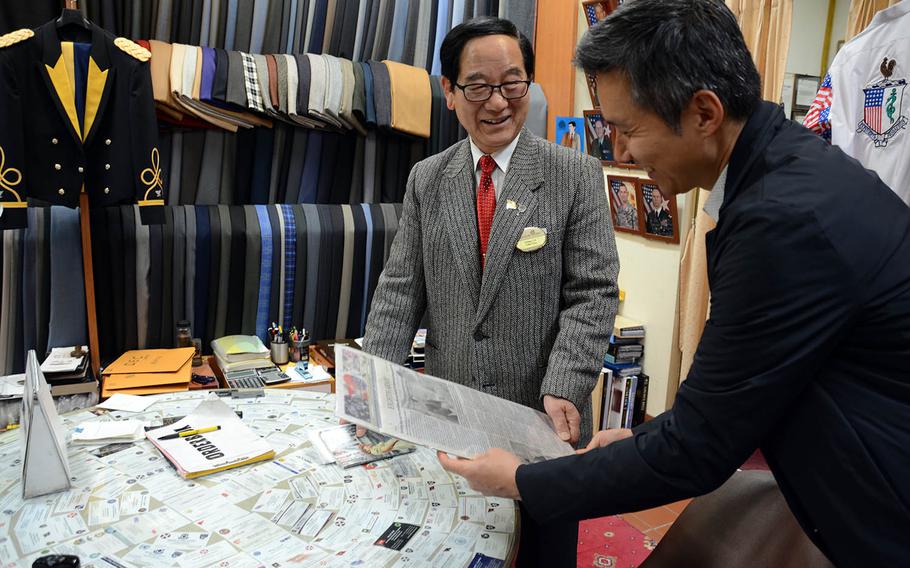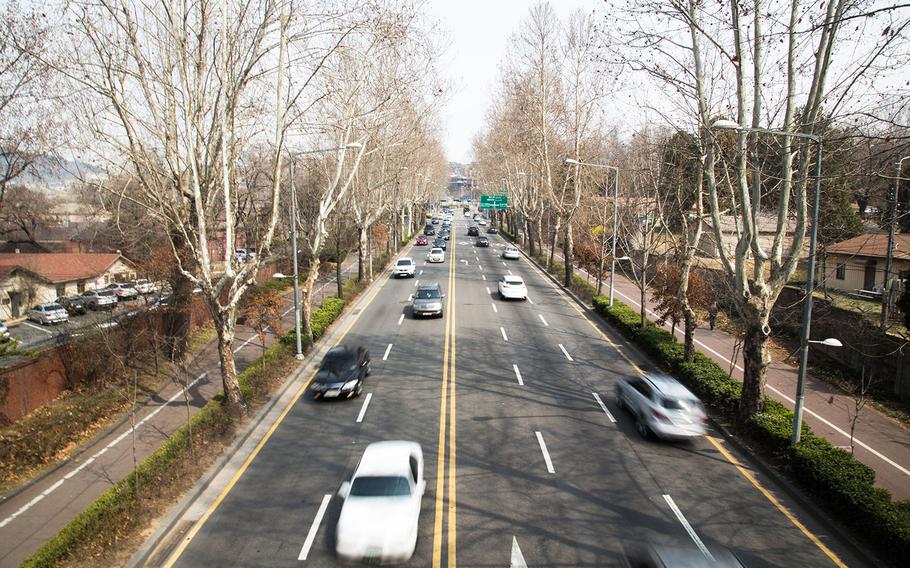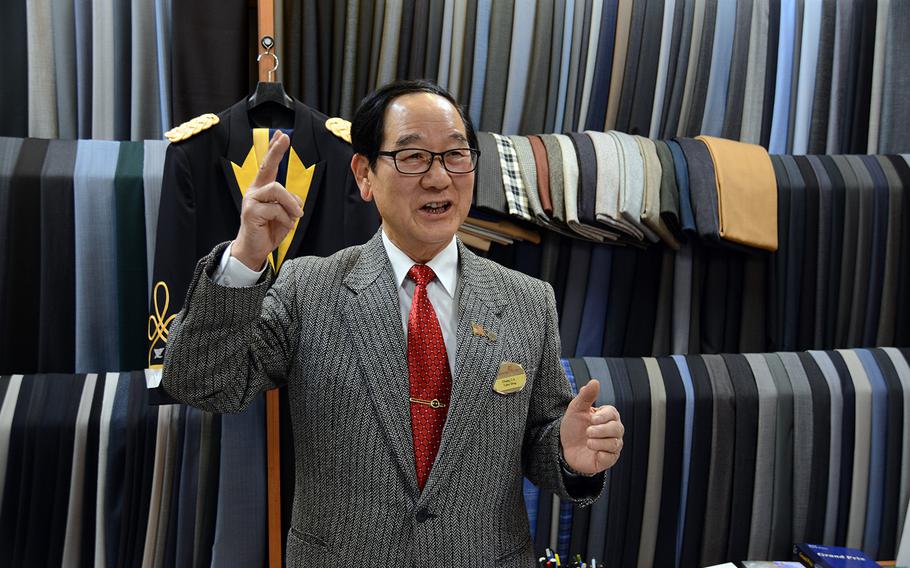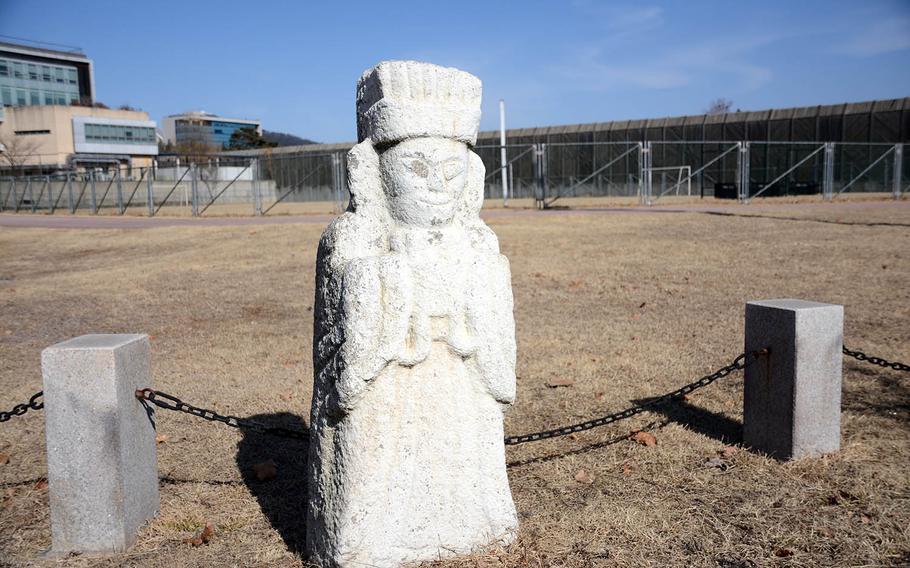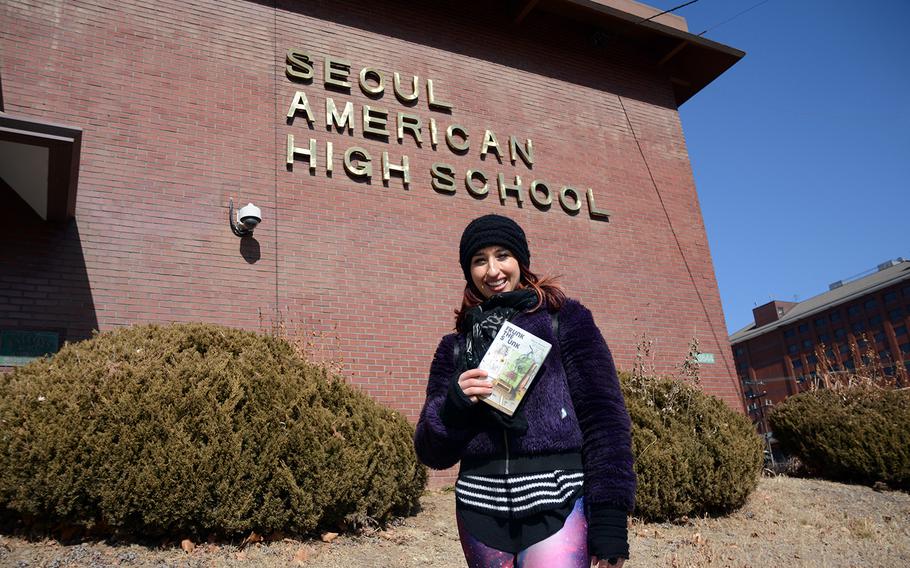 SEOUL, South Korea — Samia Mounts, a 34-year-old singer and author, grew up in a small American town with a twist. It was in the heart of Seoul surrounded by concrete walls topped with concertina wire.
For decades, the Army's Yongsan Garrison has offered American troops and their families all the trappings of home even as a burgeoning Asian metropolis sprouted up around it.
"I was really struck by the juxtaposition of this really safe, heavily fortified military compound where all these people are trying to live normal, quote unquote, American lives" and the city outside, said Mounts, whose father was an Air Force officer assigned to Yongsan in 1989.
Most South Koreans were left to wonder what was inside the sprawling 630-acre installation, which includes several smaller bases and is bisected into a main post and south post by a busy thoroughfare near the trendy neighborhood of Itaewon.
That's all changing, as a long-delayed plan to move most American forces to a new hub south of the capital picks up speed. The Army garrison has started to shrink, although it's still hard to tell from outside. The relocation is not expected to be completed for at least two more years.
Yongsan's population, including the nearby K-16 air base, has plunged from 22,000 in May to 13,500 following the historic move in July of the Eighth Army from its aging red brick headquarters to Camp Humphreys.
It's expected to drop as low as 8,000 by Aug. 18 according to the current trajectory, garrison commander Col. Scott Peterson said as he laid out a timeline during a town-hall meeting earlier last month.
The food court and post exchange have reduced hours. Gone is the Popeyes near the schools, which had been a popular student hangout. The commissary reduced the number of registers from 17 to 10 after much-needed equipment was transferred to Humphreys. The library also is being cut in size and no longer operates a drop box.
U.S. Forces Korea made the first adjustment to the perimeter in December when it closed a main access point along with some living quarters and offices, sealing off a section of a northern corner known as Camp Coiner. This area will be the U.S. Embassy's new home.
Camp Kim, which has a USO building that closed Feb. 21, the Special Operations Command Korea and an office for vehicle registration, is on track to close in July, Peterson said, stressing that was contingent on SOCKOR'S plans.
"What's left of the garrison will stay like it is for the next six to 12 months with no major adjustments to the perimeter. Inside the base, however, there will be some additional reductions of stuff, the losses of a few conveniences," Peterson told residents gathered in a base chapel.
The next major milestone will be in December 2019 when the on-post hospital is due to close, triggering the departure of the last major unit.
"By December of '19 much of what you currently see as Yongsan will have vacated and we'll be down to a fairly small core of assets basically in and around the Dragon Hill Lodge and some remnants in and around the White House area," Peterson said, referring to a hotel and the USFK headquarters.
On the move The moves have been a long time coming.
Seoul and Washington agreed in 2004 to move most U.S. forces from posts in Seoul and near the heavily fortified border with North Korea to a newly expanded Camp Humphreys in Pyeongtaek, a rural area about 40 miles south of the capital.
But the nearly $11 billion project to transform Camp Humphreys from an isolated outpost surrounded by rice paddies into the U.S. military's gleaming new headquarters was frequently postponed.
The South Korean-led construction project was to be finished in 2008, then 2012 and 2016 as it faced hurdles ranging from corruption, lengthy delays and shoddy work that forced some buildings to be torn down and rebuilt.
It's still not complete but has gained momentum in recent months with a slew of openings, including the largest overseas commissary and a massive new mini-mall.
The problem-plagued 68-bed hospital is slated to be ready for patients Nov. 15, 2019, officials said. That will clear the way for Yongsan to be handed over to the South Koreans, who are expected to turn it into a park.
The Americans are reportedly facing pressure from South Korea's new liberal government to vacate the area completely. That would reverse longstanding plans to maintain a residual force on a smaller base encompassing the Dragon Hill Lodge, one of four full-service resorts around the world that provide vacation getaways for servicemembers.
South Korea's Defense Ministry has said discussions are underway to relocate the U.S.-led Combined Forces Command, which had been expected to stay at Yongsan, to the nearby ministry compound instead.
No date has been set for USFK to move from its perch in a building known as the White House, but its new building at Humphreys is nearly finished and it's expected to happen in the summer.
Mixed legacy Yongsan's development reflects the troubled history of the divided peninsula.
It was established by Japanese forces who occupied Korea from 1910-45, and many of the brick buildings and guard posts from that era remain.
American forces then made it their main base as they fought with the South Koreans against the communist-backed North and stayed after the 1950-53 war ended in an armistice instead of a peace treaty.
The base, once surrounded by dirt roads and farming villages, has been engulfed by Seoul's rapid growth into an economic powerhouse with high-rises and trendy stores appearing outside its walls. That has made many South Koreans eager to reclaim what is now prime real estate.
However, Daniel Oh, a professor of urban design and architecture, says the base's role in South Korea's post-war development is just as valuable because it influenced everything from Korean pop music to the automotive industry.
"Yongsan has close ties to the miracle on the Han River," Oh said. "It can be traced back to things we know as Korean culture today."
Oh and his wife, Coco Cugat, who co-founded the online Yongsan Legacy project in 2013, are racing to preserve the social history by collecting and archiving stories, photos and other memories in a virtual monument.
"About 3.5 million GIs passed through that place," said Oh, who also has been involved in the designs for the area after it's handed over. He said the planning is complicated by security concerns and access limitations.
He acknowledges that many South Koreans see it as a blight on the city, but he's hoping to change that by raising awareness about its history.
"People talk a lot about what this symbolizes, but they have never set foot inside," Oh said. "We want people to reflect on what happened there."
For example, hundreds of Korean musicians auditioned to entertain the troops, giving many of them their start and planting the seeds for the entertainment agencies that dominate the scene today.
Other South Koreans got their start in business by working with the Americans and catering to military personnel. The adjacent hilly neighborhood of Itaewon has grown from a farming village into one of the city's most popular shopping and entertainment districts, packed with American-style restaurants and other foreign cuisines.
Chang Chin-kuk, a 78-year-old tailor who owns a store in Dragon Hill Lodge, gives the U.S. military credit for saving his life and enabling him to become a successful businessman after he was orphaned during the war.
Chang, who was born in Itaewon when it was still a village on the edge of Seoul, said American soldiers took him in after he was separated from his family during the chaos of the initial North Korean invasion. One even made sure he went to school, paying for his clothing and supplies.
"The bonds between USFK, particularly U.S. soldiers stationed at Yongsan, and South Koreans were knitted by the Korean War," Chang said during a recent interview. "I hope those ties remain in South Koreans' minds forever."
The base has a dark history as well with connections to crime, including the 1997 stabbing death of a South Korean college student blamed on the 17-year-old son of a U.S. military contractor. Arthur Patterson, who pleaded innocent, was sentenced to 20 years in prison for the killing at a Burger King in Itaewon.
Environmental activists and other critics have complained about oil spills and contaminants they fear have affected the soil and underground water, particularly near Camp Kim.
Local activist groups released documents in April showing dozens of oil spills over a 25-year timespan at the garrison, including seven that were more than 1,000 gallons, and called for a joint investigation before the land is handed over.
In 2000, the 8th Army commander apologized after the military discharged untreated toxic waste into the Han River, a main source of drinking water for Seoul.
USFK insisted in a statement that the military's "number one priority remains ensuring the continued health and safety of our service members, families, civilian workforce, and Korean neighbors."
The two allies also agreed last year to increase public transparency by promising to disclose "nonconfidential information" related to the U.S. military presence in South Korea.
But critics say the status of forces agreement between the two countries prevents the South Koreans from learning the full extent of any problems they'll inherit.
"Only the U.S. military authorities probably know exactly the real state of the contamination," said Seo Jae-cheol of the environmental advocacy group Green Korea. "The U.S. will likely stoke anti-American sentiment if it doesn't clean up and leaves the contaminated land behind."
Dragon Hill About 28,500 U.S. servicemembers and thousands of family members and civilian contractors are based in South Korea. At one point they were spread out over more than 100 bases but will be largely consolidated at Camp Humphreys, which is expected to have a population of more than 46,000.
Originally called Camp Seobinggo, the military changed the base's name in the middle of the war to Yongsan, which means "Dragon Hill" in Korean. A walk around the sprawling compound feels like a trip back in time.
Guard posts and dozens of buildings built by the Japanese Imperial Army are used by the Americans as offices and residential areas. Several Joseun Dynasty-era funerary statues dating back centuries can be found, some marked by plaques but others appearing randomly near a running track.
South Korean historian JiHoon Suk pointed to a stone guardian that's believed to be more than 350 years old at a monument across from the elementary school.
"Before the early 20th century there were nothing but graves around here so I guess that's one of the reasons why you still see some of these artifacts here," he said during a recent tour.
Mounts, who splits her time between New York and Seoul, spent much of her childhood with her family at Yongsan and wrote a young adult novel set on the base called "Frunk the Skunk."
She said the base often felt like a prison but she has grown to appreciate it.
"When I was in high school it felt like a cage," she said. "I felt imprisoned by the language barrier, imprisoned by the walls, imprisoned by the curfews."
"My feelings about the base now are really emotional because as much as I may have hated it at times, especially as a teenager … it's the closest thing to a hometown I have," she said.
Stars and Stripes reporter Yoo Kyong Chang contributed to this report.
gamel.kim@stripes.com Twitter: @kimgamel