US military leader says Okinawa base move delayed 2 years
by
Matthew M. Burke
February 24, 2016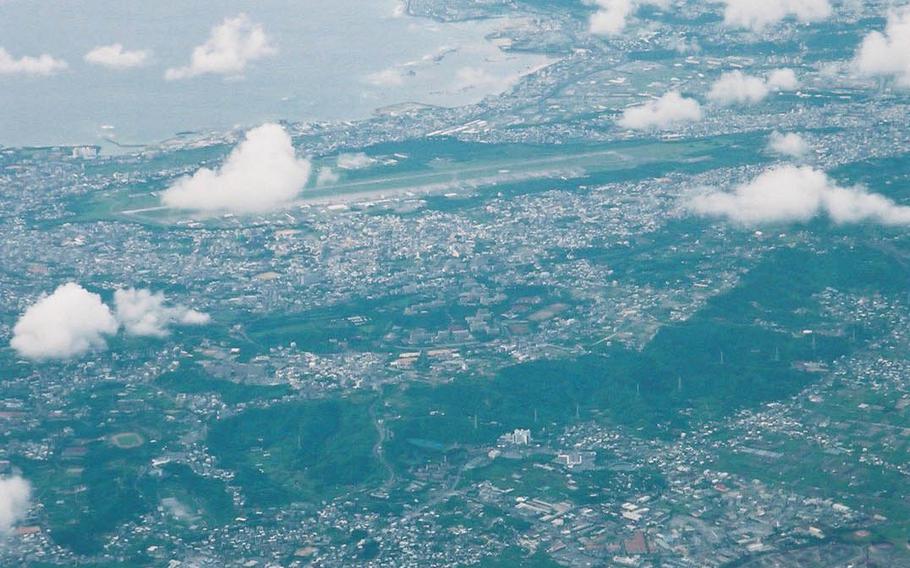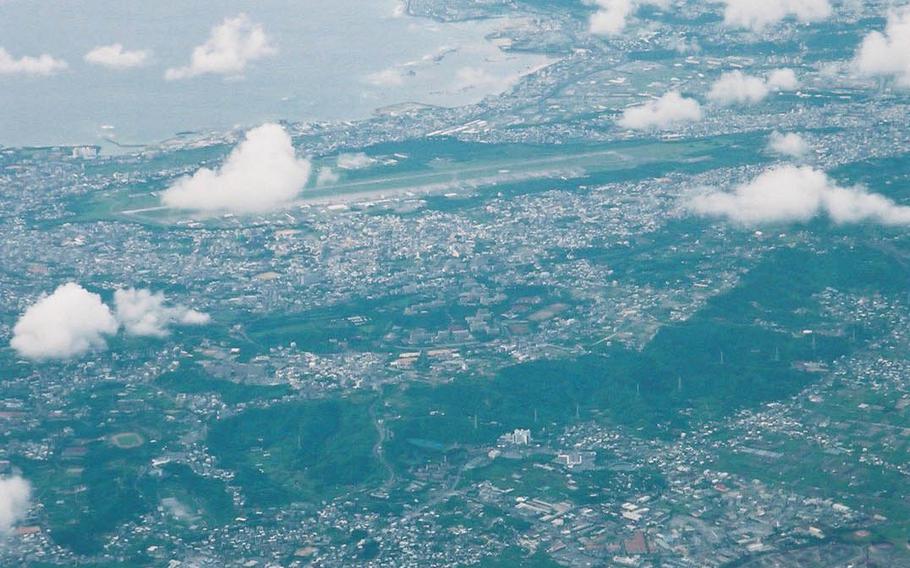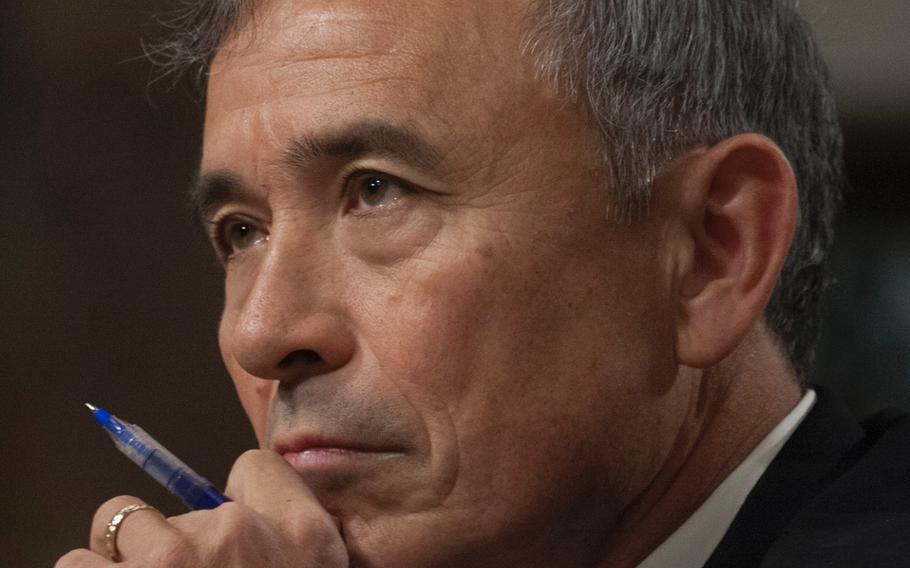 CAMP FOSTER, Okinawa — The controversial relocation of a Marine Corps air station from densely populated central Okinawa to the island's northern recesses has been pushed back more than two years.
Units from Marine Corps Air Station Futenma in Ginowan will now likely be relocated to Camp Schwab at Henoko in 2025 or later. Futenma had been slated for closure and reversion to Japanese control by 2023.
The comments by Navy Adm. Harry B. Harris Jr., commander of the U.S. Pacific Command, came Tuesday to the Senate Armed Services Committee. Harris did not say what was causing the delay; however, it likely is the result of a small but formidable protest movement that wants U.S. forces off Okinawa altogether.
"The challenge we have is — to get the build done on the Futenma replacement facility, which is Japan's responsibility," Harris told the committee. "That's their obligation to us. Right now, it's slowed. It's a little over two years late."
Aircraft must continue to fly out of Futenma in the meantime, Harris said. The U.S. will continue to work with Japan to complete the project, which began in 2014 with seabed drilling for a new runway into Oura Bay.
The 2014 election of an anti-base Gov. Takeshi Onaga further complicated the plan and emboldened protesters. After Tokyo vowed to follow through with construction despite the opposition, the process has devolved into a flurry of lawsuits between local and central governments.
Construction continues despite pending court rulings.
Harris' comments came during a hearing on the posture of U.S. Pacific Command and U.S. Forces Korea.