US military helicopter drops container unit on building in South Korea
by
Yoo Kyong Chang Kim Gamel
September 23, 2019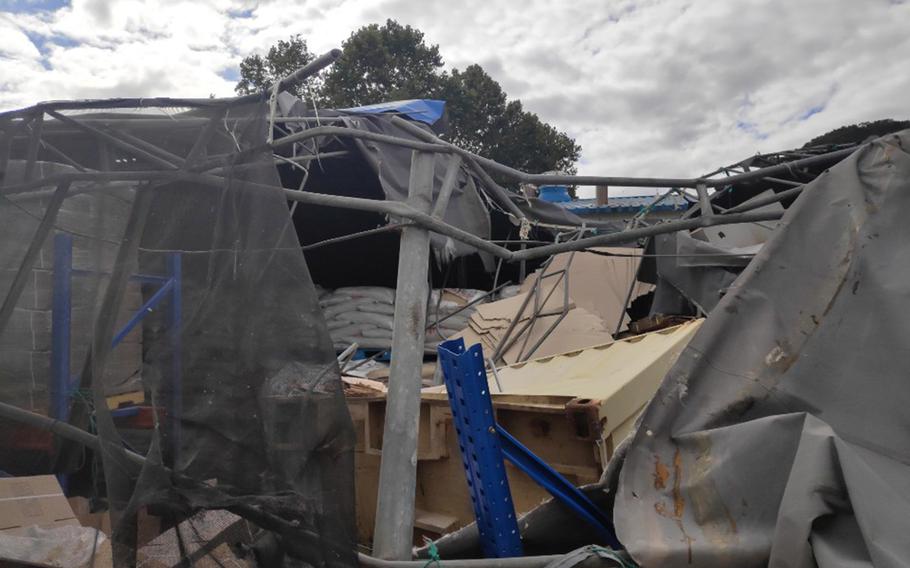 SEOUL, South Korea — A U.S. military helicopter accidentally dropped a metal container unit being airlifted Monday in South Korea, damaging a building but causing no injuries, officials said.
The container was being carried via sling load by a 2nd Infantry Division helicopter when it fell onto a building in Yongin, just south of Seoul.
"By all accounts, it did cause property damage, but nobody was injured," said 2nd ID spokesman Lt. Col. Martyn Crighton. "Unit leaders are on the ground, and a thorough investigation has been launched to determine the circumstances and cause of the accident."
He said the initial thought was that the ISU-90 container fell because of an equipment malfunction but stressed the investigation was ongoing.
Local police and fire department officials said nobody was injured in the incident, which occurred at about 2 p.m. in the city's Chuin district. Officials also said the container apparently contained fuel pump equipment.
Crighton couldn't confirm the exact contents of the container but said there was no liquid fuel inside.
A city official, speaking on condition of anonymity according to department policy, said the building was run by an adzuki bean business, but nobody was inside at the time.
Last month, Japan's Ministry of Defense asked U.S. military officials for inspections and maintenance on Marine Corps CH-53E helicopters on Okinawa after a Super Stallion lost a cabin window during a routine flight. No injuries or property damage was reported.
In December 2017, a 3-foot-by-3-foot window fell from another Okinawa-based Super Stallion and landed on an elementary school sports field adjacent to the Futenma base fence line. More than 50 schoolchildren were playing at the time, and a boy was slightly injured from a pebble that flew up during impact.
The Navy instituted new maintenance procedures after a window fell out of a MH-53E Sea Dragon in July 2018 at Naval Air Facility Atsugi, about 30 miles southwest of central Tokyo.
gamel.kim@stripes.com Twitter: @kimgamelchang.kyong@stripes.com