US military dependent dies in collision with Japanese driver south of Misawa Air Base
By
Seth Robson Hana Kusumoto
October 4, 2020
---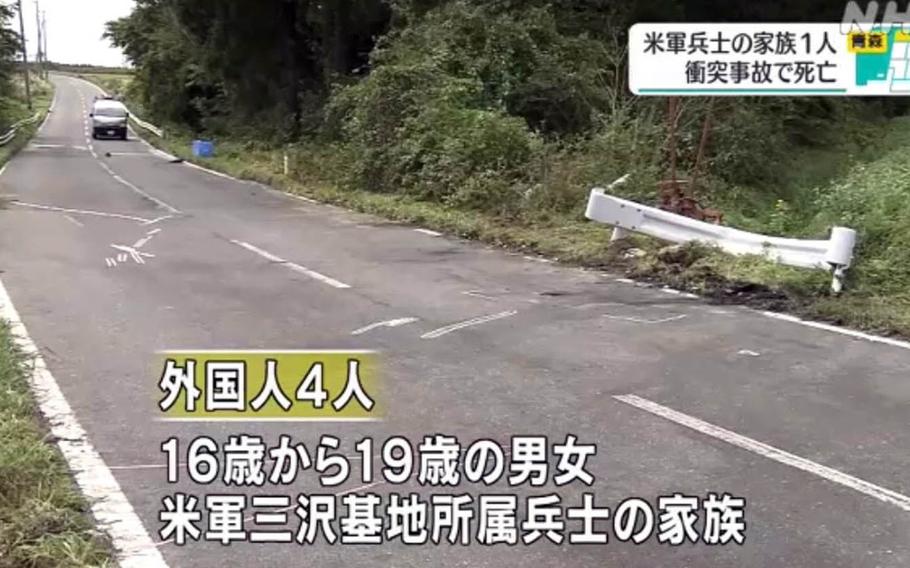 TOKYO — The teenage dependent of a U.S. service member died following a two-vehicle accident that seriously injured four others in northeastern Japan.
At approximately 11 p.m. Sept. 26, a car carrying four Americans, ages 16 to 19, collided with a vehicle driven by a Japanese man, 49, from Hachinohe city, a Misawa Police spokesman told Stars and Stripes on Saturday. The accident happened on a two-way road in the town of Oirase, south of Misawa Air Base, that was wet from rain.
The Japanese motorist's vehicle burst into flames, the spokesman said.
One of the Americans — Xavier Martin, 18 — died less than two hours later at a local hospital, the police spokesman said. The other teens sustained "serious" injuries, and the Japanese motorist suffered a compression fracture to his spine.
The accident is under investigation, the spokesman said, adding that it is unclear which teen was driving at the time of the crash.
A spokesman for Misawa's 35th Fighter Wing, Tech. Sgt. Chris Jacobs, confirmed on Saturday that four people in Japan under the status of forces agreement were involved in a crash with a local driver.
It's customary in Japan for some government officials to speak to the media on condition of anonymity.kusumoto.hana@stripes.com Twitter: @HanaKusumoto
robson.seth@stripes.com Twitter: @SethRobson1
---
---
---
---