US, Indian navies practice hunting submarines together in Indian Ocean
by
Christian Lopez
April 19, 2019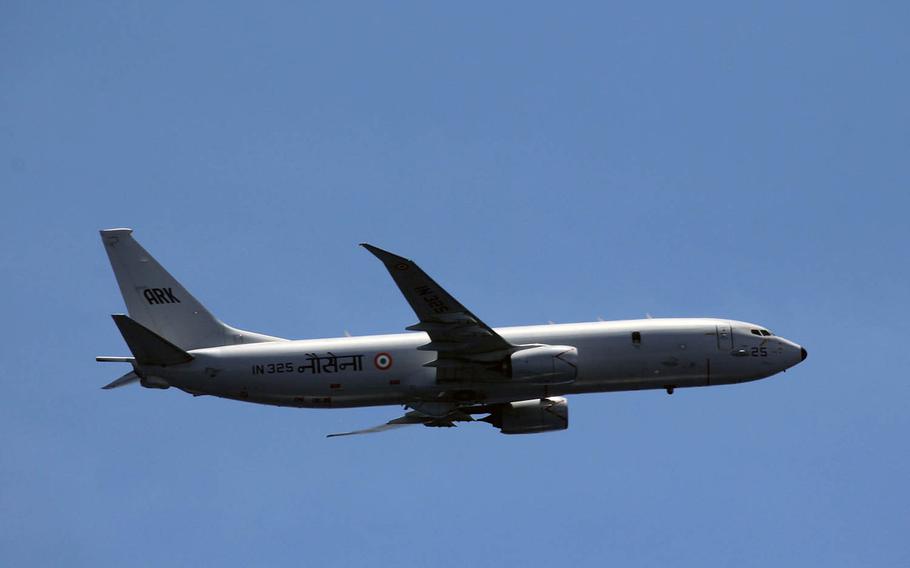 A Navy P-8A Poseidon and guided-missile destroyer recently joined with the Indian navy's P8-I Neptune for submarine-hunting drills near Diego Garcia.
It was the first U.S. anti-submarine warfare exercise with India since the countries agreed in September to closer cooperation between their militaries.
Prior to the signing the Communications, Compatibility and Security Agreement, the United States had to remove advanced communication equipment from military platforms sold to India, such as the Neptune. That meant less secure, temporary systems had to be put in place for Indian units to communicate during bilateral exercises.
The San Diego-based guided-missile destroyer USS Spruance and a Poseidon — the Navy's next-generation maritime patrol aircraft — from Patrol Squadron 8 in Jacksonville, Fla., took part in the exercise, which started April 15 according to a Navy statement. It is unclear how long the event lasted.
The exercise primarily focused on antisubmarine warfare training, information sharing and coordination from aircraft to ship, according to the Navy.
"The U.S. Navy is committed to engaging with regional partners in establishing common practices and developing mutual capabilities," Cmdr. Matthew Smidt, of the USS Spruance, said in the release. "Spruance is proud to exercise alongside the Indian Navy."
Flying anti-submarine warfare patrols in the 7th Fleet area of operation "is a team event," pilot Lt. James Lowe, of Patrol Squadron 8, said in the statement, "and we eagerly seize every every opportunity to work with our allies and partners."
"Our goal is to further standardize our procedures, so we can work more efficiently in future real-world operations."
U.S. Navy ships and aircrafts interact routinely with their Indian navy counterparts between port visits and exercises, according to the release. These include Malabar, trilateral exercise between the U.S., Japan and India.
lopez.christian@stripes.com Twitter: @CLopez_Stripes