US Forces Korea bans display of Confederate flag in on-base public areas
by
Kim Gamel
June 15, 2020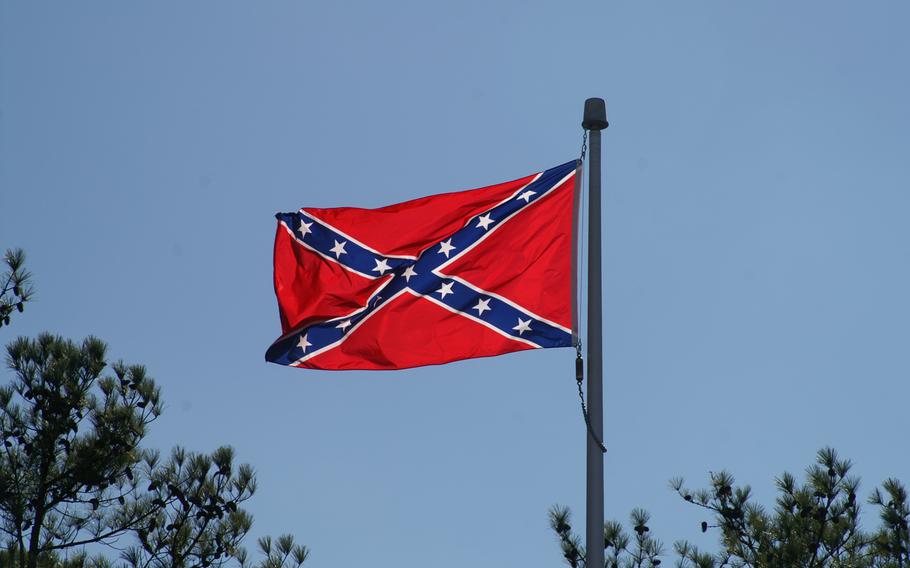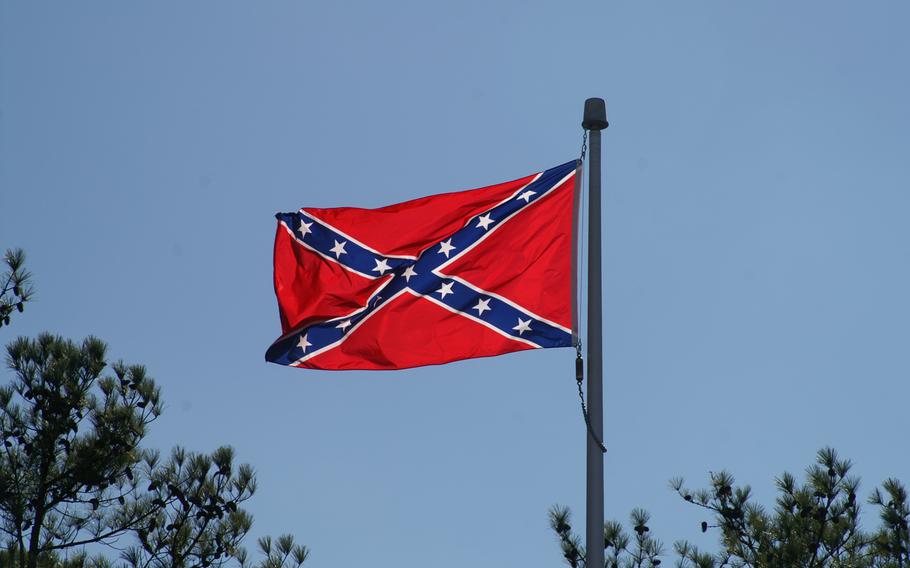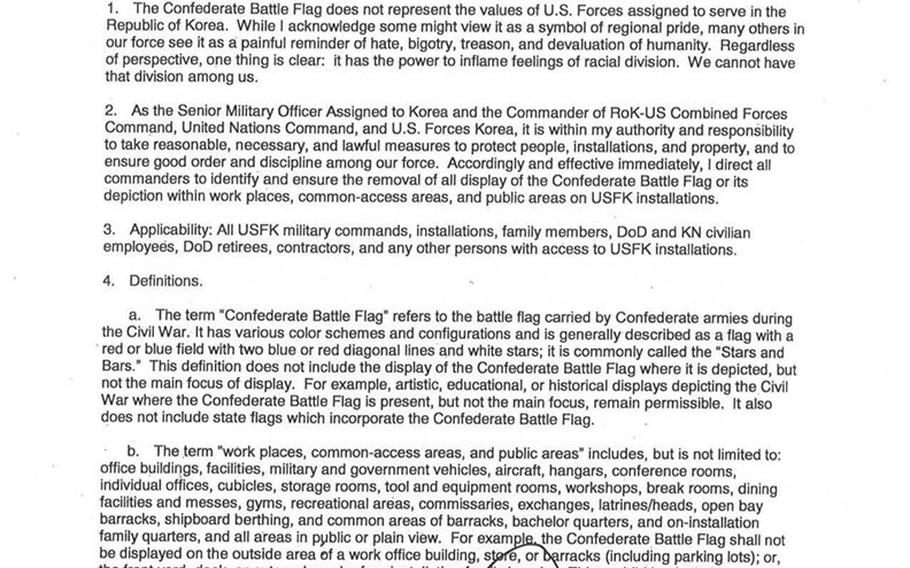 SEOUL, South Korea – U.S. Forces Korea banned the display of the Confederate flag in public on bases Monday in the latest move to prevent unrest over racial injustice in the United States from spilling into the ranks in South Korea.
The order comes as Confederate symbols have become a frequent target for protesters following the May 25 death of George Floyd, an unarmed black man, at the hands of police.
USFK commander Gen. Robert Abrams said the flag, which generally has a red or blue field with two blue or red diagonal lines and white stars, may not be displayed in workplaces, common-access areas and public areas, including clothing and bumper stickers, on its installations.
"The Confederate Battle Flag does not represent the values of U.S. Forces assigned to serve" in South Korea, Abrams said in a memo dated Monday. "While I acknowledge some might view it as a symbol of regional pride, many others in our force see it as a painful reminder of hate, bigotry, treason and devaluation of humanity."
"Regardless of perspective, one thing is clear: it has the power to inflame feelings of racial division. We cannot have that division among us," he added.
He also directed all commanders "to identify and ensure the removal of all display of the Confederate Battle Flag or its depiction" in the common areas.
The command was not aware of any flags being displayed publicly but wanted to make it clear that they are not welcome, spokesman Col. Lee Peters said separately in response to a question.
The areas affected by the ban include office buildings, aircraft, hangars, conference rooms, individual offices, gyms, latrines, common areas of housing units and other places in plain view, including clothing and bumper stickers.
The order does not apply to private areas such as barracks rooms, Peters said.
The order also specified that the ban does not apply to areas where the flag is depicted but not the main focus of display, such as artistic, educational or historical displays about the Civil War. "It also does not include state flags which incorporate the Confederate Battle Flag," according to the policy.
Abrams has made several moves to tackle concerns about racism among black service members after mass protests were sparked by the May 25 killing of George Floyd in Minneapolis.
USFK, which commands some 28,500 service members, also held a public town hall earlier this month to discuss concerns about racism and allowed troops to organize a candlelight vigil in honor of Floyd. He died while a white police officer pinned him down with his knee for several minutes.
Abrams was asked during the June 7 town hall if he would ban the display of the Confederate flag. He promised to do so if it was within his power.
He issued the order Monday, saying it was within his "authority and responsibility to take reasonable, necessary, and lawful measures to protect people, installations and property, and to ensure good order and discipline among our force," the memo said.
The Marine Corps and the Navy also have banned the flag. Army leaders have said they're considering a similar move for the service as a whole.
The military has faced controversy over the Confederate legacy many times in the past.
Momentum for change appeared to get a boost when Defense Secretary Mark Esper reportedly signaled that he was open to discussion about removing the names of Confederate officers from 10 Army posts.
However, President Donald Trump tweeted last week that his administration "will not even consider" doing so.
"The United States of America trained and deployed our HEROES on these Hallowed Grounds, and won two World Wars," he wrote. "Our history as the Greatest Nation in the World will not be tampered with. Respect our Military!"
gamel.kim@stripes.com Twitter: @kimgamel
---
---
---
---