US Forces Japan extends its public health emergency as Okinawa preps to reopen businesses
by
Aya Ichihashi Matthew M. Burke
May 12, 2020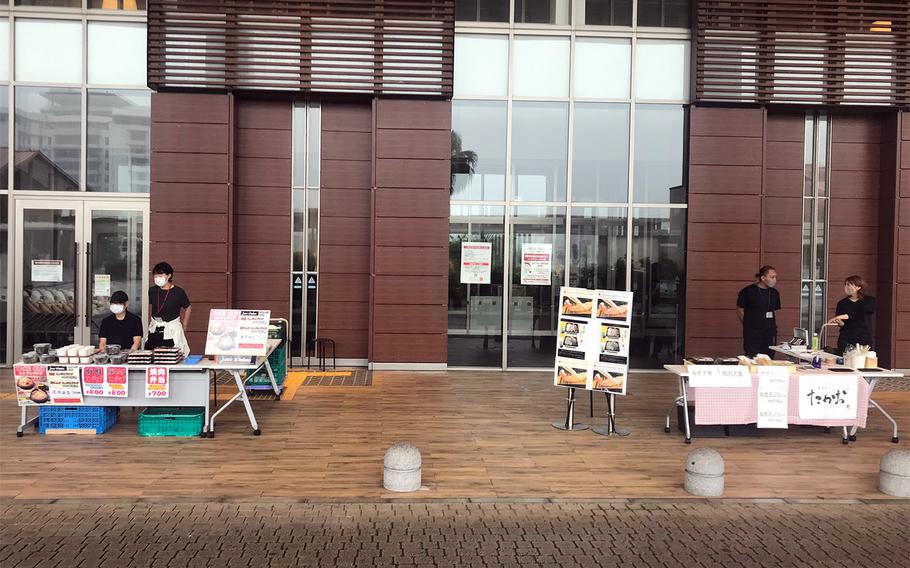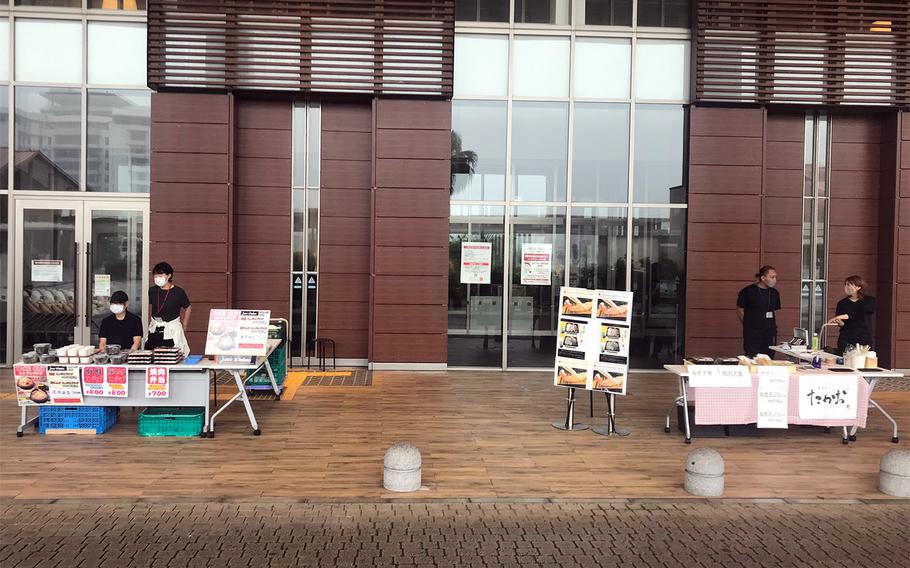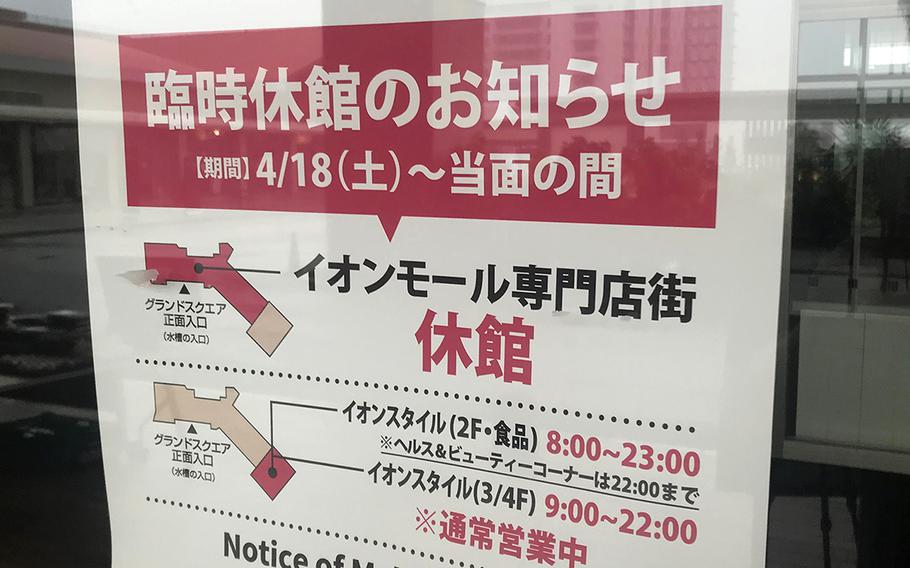 Stars and Stripes is making stories on the coronavirus pandemic available free of charge. See other free reports here. Sign up for our daily coronavirus newsletter here. Please support our journalism with a subscription.
CAMP FOSTER, Okinawa — The commander of U.S. Forces Japan on Tuesday extended the coronavirus public health emergency imposed on all U.S. troops in the country to June 14.
Air Force Lt. Gen. Kevin Schneider may curtail or extend the emergency, which was scheduled to expire on Friday, as conditions warrant, according to an announcement made Tuesday afternoon.
"The declaration ensures commanders possess the necessary authorities to enforce compliance with health protection measures," it said. "It is applicable to anyone with access to U.S. installations or facilities and includes military, civilians, contractors, and host-nation employees."
Meanwhile, Okinawa prefecture — which hosts more than half of the approximately 50,000 U.S. troops serving in Japan — will allow most shuttered businesses to reopen Thursday after nearly two weeks with no new positive coronavirus cases, officials said this week.
As of Monday, Okinawa had 146 cases of the coronavirus, the prefectural government said. Thirty-nine people remain hospitalized with five in critical condition. Six have died, the Ryukyu Shimpo newspaper reported Tuesday.
The easing of restrictions was announced Monday in a statement by Gov. Denny Tamaki posted on the prefectural government's website. The new guidelines pertain to any nonessential businesses — except nightclubs and cabarets — that were closed by Tamaki's April 20 emergency declaration.
A nationwide public health emergency could be lifted in some parts of the country as early as Thursday, according to Japanese government officials. Okinawa's emergency is set to expire May 20.
"The situation is calming down thanks to everyone's effort — people of Okinawa, business owners and medical workers working together to defeat the virus," Tamaki's statement said. "However, if we see new infections go up, we will request activity restrictions and business closures once again."
Businesses that reopen must adhere to social distancing and hygiene guidelines and take steps to mitigate the virus' spread, Tamaki's statement said.
Restaurants, bars and other businesses that serve alcohol may do so until 9 p.m. and should close by 10 p.m.
Cabarets and nightclubs, where close contact is part of the service, are scheduled to reopen on May 20, a spokesman for the prefecture said. However, their closure could be extended.
Tamaki's decision to reopen will not immediately impact restrictions placed on U.S. service members on the island, a USFJ spokesman said Tuesday.
Air Force Col. Robert Firman said the command monitors the situation on the ground in Japan, and what the Japanese do may impact U.S. policy going forward.
There are also no plans to relax coronavirus restrictions for Marines in the country, III Marine Expeditionary Force spokesman 1st Lt. Ryan Bruce said in an email Tuesday.
"[Marine Forces Japan] is continually evaluating our [health protection condition] measures to ensure we can accomplish mission essential training and exercises while prioritizing the health and safety of our force, families, and the local community," he said.
burke.matt@stripes.com Twitter: @MatthewMBurke1
ichihashi.aya@stripes.com Twitter: @AyaIchihashi
---
---
---