US flag, signed by soldiers and hidden in Iraq for years, inspires message from Trump
by
Seth Robson
December 10, 2019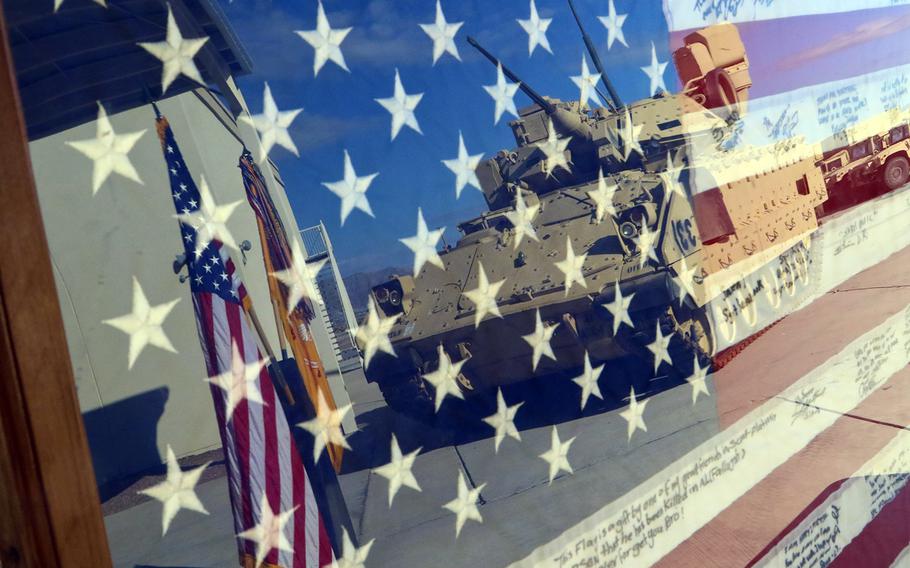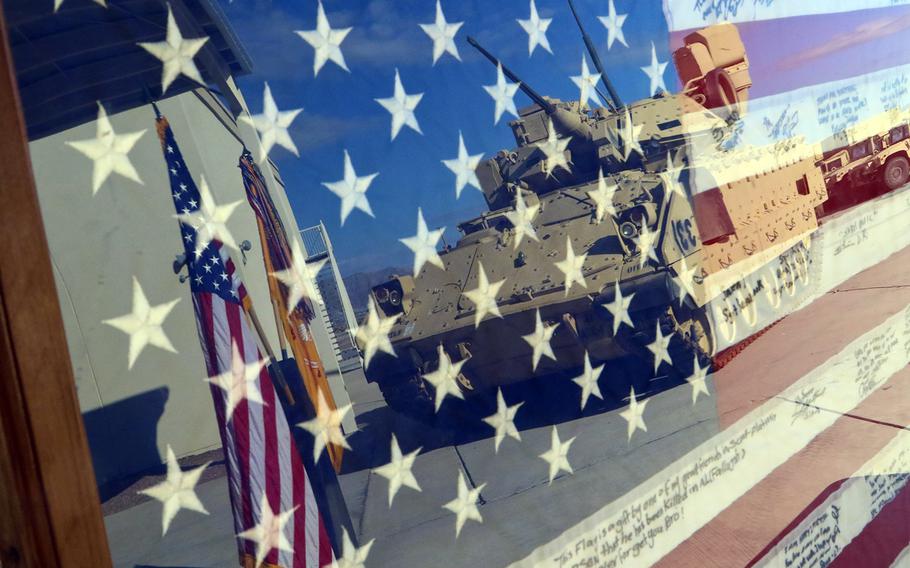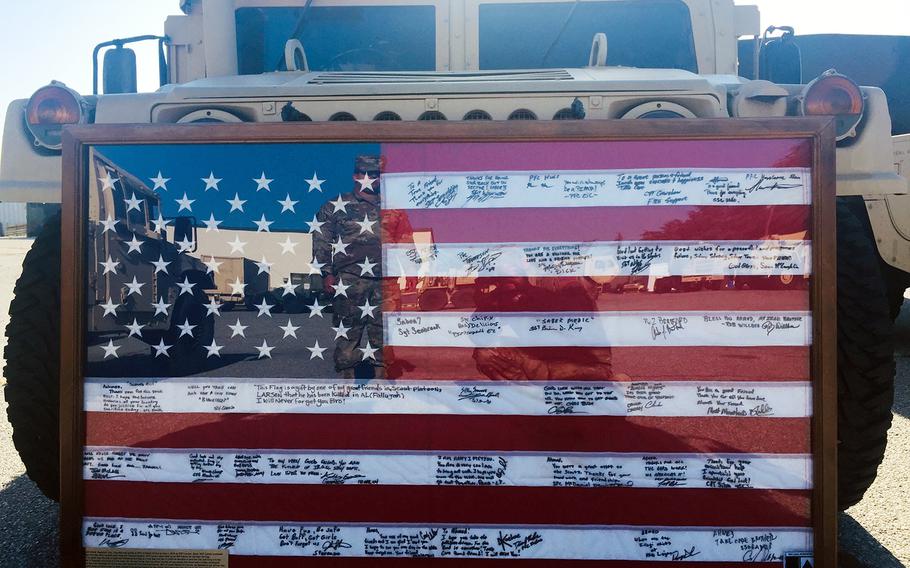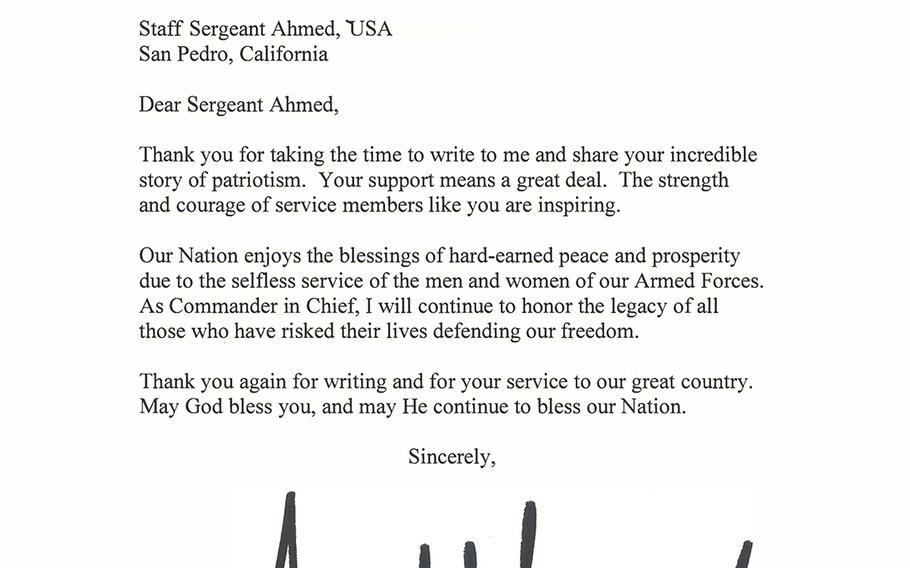 The story of an American flag, signed by U.S. troops and hidden from Iraqi insurgents for more than a decade, has inspired President Donald Trump to write to the soldier who brought it home.
Staff Sgt. Ahmed AlSaedi, 38, a member of the Army's 155th Combat Sustainment Support Battalion in Los Angeles, got a reply from his commander in chief Nov. 14 after writing to tell him about the flag.
President Trump, in his letter to AlSaedi, thanked him for his "incredible story of patriotism."
AlSaedi was a graphic design student at Baghdad University when U.S. forces invaded Iraq in 2003, he said in a telephone interview from California last month.
As a youngster, AlSaedi used the English he'd learned in school to get a job as a linguist working with troops from 1st Armored Division out of a base called Baghdad Island in 2003, he said.
He said he went on many dangerous missions, including one in which he avoided being shot by pushing away an insurgent's rifle.
When it was time for the troops to head home in April 2004, one of them, Spc. Scott Larson, of Houston, suggested they sign an American flag as a memento for their linguist, AlSaedi said.
Larson was killed in action on one of the group's last missions, but AlSaedi cherished the flag and kept it with him while working with other Army units.
John Wright, a retired Georgia Army National Guard officer who worked with AlSaedi in Baghdad during a 2005 deployment with 3rd Brigade, 1st Armored Division, described the linguist as "top notch."
"We were outside the wire every day on patrols," he recalled in a telephone interview from his home in Gainesville, Ga. "Our commander allowed him to carry a weapon and he brought an AK-47 on every operation."
AlSaedi said he buried the flag, along with his linguist's identification card, to hide them from insurgents manning a checkpoint on a road north of Baghdad in 2005.
For years the flag remained hidden as the insurgency raged, U.S. troops came home and the Islamic State began a new campaign of violence.
In 2008, AlSaedi immigrated to the United States and joined the Army in 2011.
Not until 2016, when his parents were preparing to visit America, did he decide to try to bring the flag home. He asked his dad to search for it and, after returning to the area AlSaedi described four times, his father finally found it, still buried and in perfect condition, AlSaedi said.
Today the flag is proudly displayed at his home in California.
Larson's father, who is also named Scott, in an email Dec. 1 said the story of the flag made his family proud.
"It did not come as a surprise that [Spc. Scott Larson] might do something like this as he had often displayed his love for others even as far back as high school," he said. "And, even though he was unable to present the flag to Ahmed personally, we know that his friendship with Ahmed was real and genuine."
robson.seth@stripes.com Twitter: @SethRobson1