US firefighters sent to fight Australian bushfires get heroes' welcomes Down Under
by
Seth Robson
January 10, 2020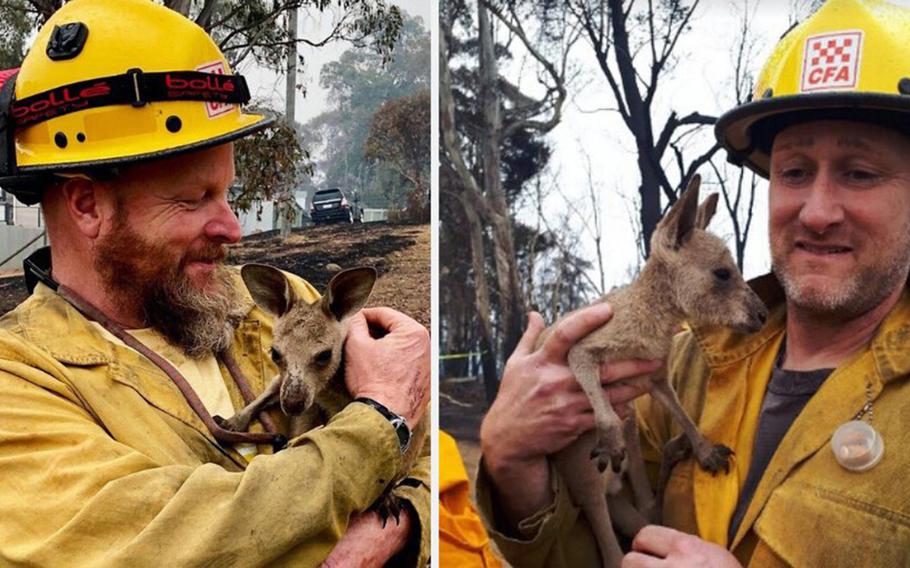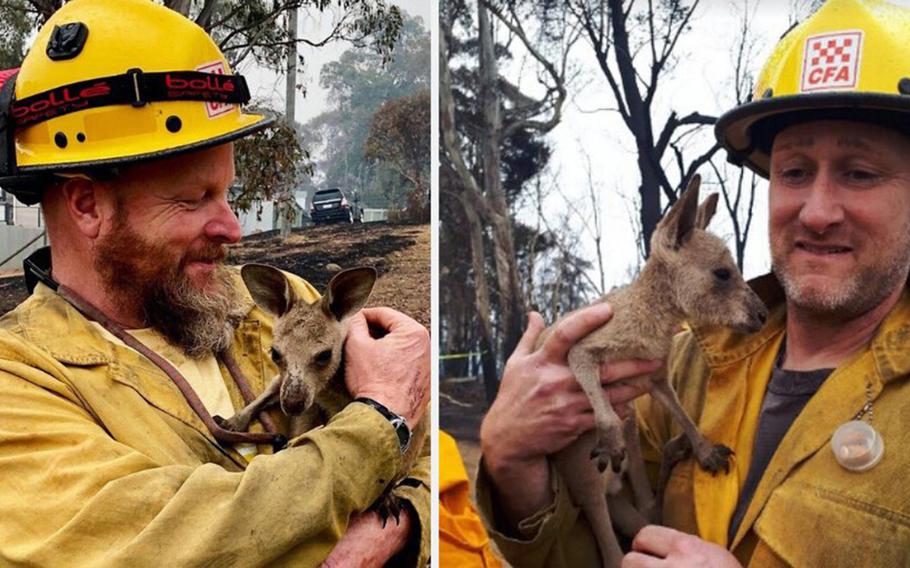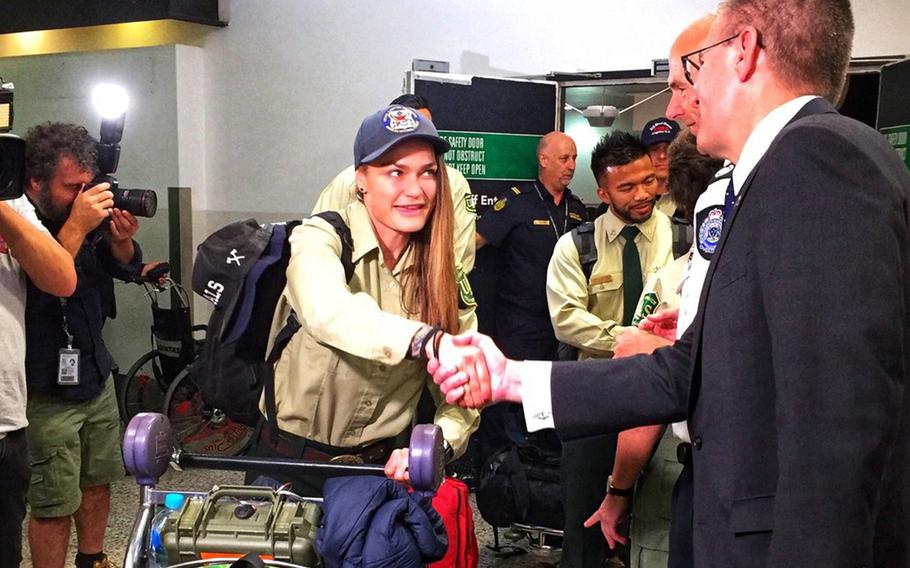 Cheers and applause greeted American firefighters arriving in Australia in recent days to help battle some of the worst bushfires in the nation's history.
Australian Prime Minister Scott Morrison tweeted a video Friday of the U.S. firefighters getting heroes' welcomes from locals at Sydney International Airport on Wednesday.
The U.S. Forest Service has sent more than 80 firefighters and a tanker plane to battle the blazes, according to Gavin Sundwall, a public affairs officer with the U.S. Embassy in Canberra.
U.S. military personnel were not involved in the effort as of Friday, Sundwall said. However, service members and equipment have been deployed from Australia, Singapore and New Zealand to fight the fires, according to those nations' defense forces.
According to the Forest Service website, 159 U.S. personnel, including 87 from the Forest Service, are helping battle bushfires in the Australian states of New South Wales and Victoria.
The fires have burned more than 25 million acres — an area close to the size of England — and claimed 25 lives since October, Australia's News Corp. reported Wednesday.
The worst fires are in the south and east of the country, far from Darwin, where about 2,500 U.S. Marines are due to arrive for a six-month rotation in April.
Another 255 U.S. service members are stationed in Australia, Air Force Col. Raymond Powell, a defense attaché based in Canberra, told Stars and Stripes in July. Most are assigned as exchange and liaison officers with Australian units on the southern and eastern coasts.
"Our thoughts and prayers, with our deepest condolences, are with the Australia firefighters and public who have lost their lives and homes," said Shawna Legarza, director of fire and aviation management, according to the Forest Service website. "We are proud to provide personnel from the United States and will continue to support Australia with the resources needed during this unprecedented fire situation."
The U.S., Australia and New Zealand have been exchanging fire assistance for more than 15 years. The most recent exchange happened in August 2018, when 138 Australian and New Zealand personnel were sent to the U.S. for almost 30 days to help fight wildfires in Northern California and the Northwest, the website states.
robson.seth@stripes.com Twitter: @SethRobson1