US deploys supersonic bomber; N. Korea says missile test showed high level of accuracy
by
Kim Gamel
May 30, 2017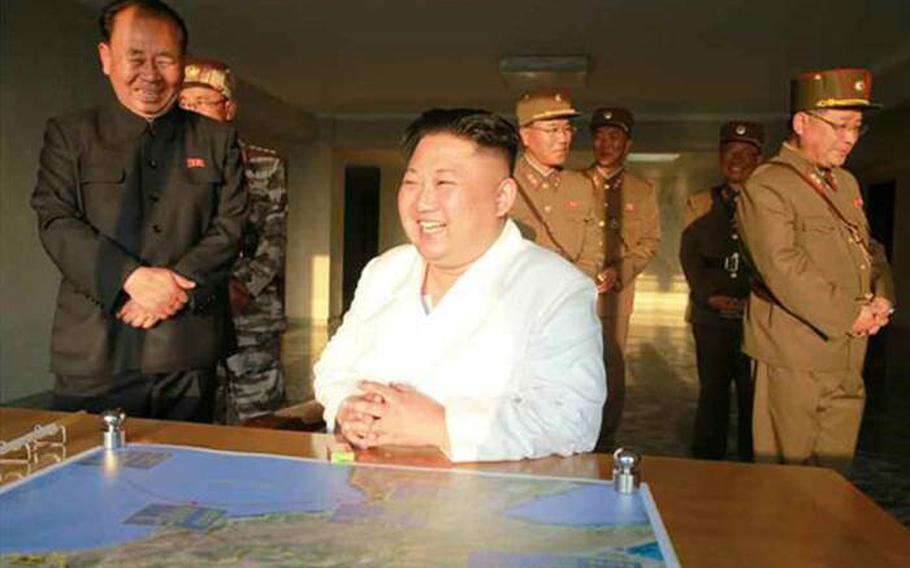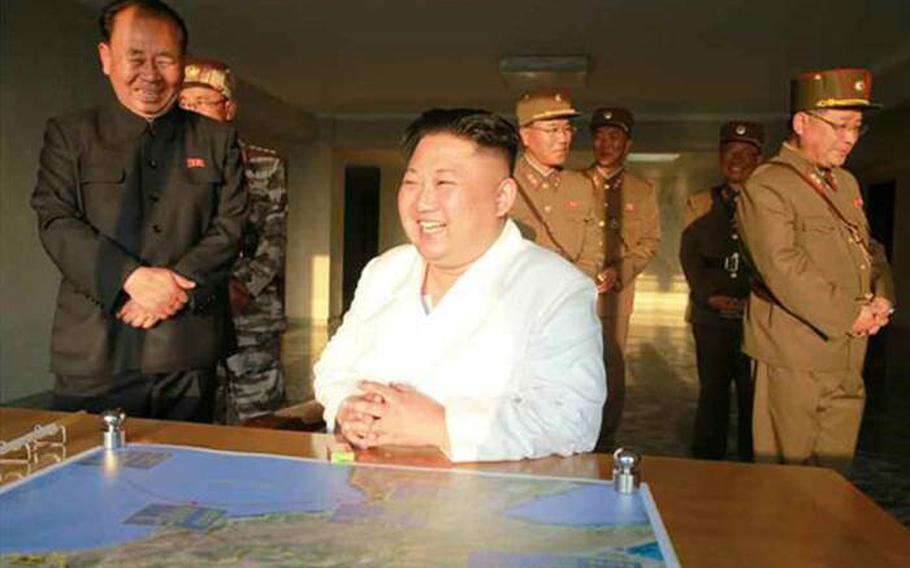 SEOUL, South Korea – The United States sent a supersonic bomber thundering into South Korean air space hours after the North defiantly test-fired a short-range missile it said showed a high level of accuracy.
North Korea said Tuesday that leader Kim Jong Un oversaw the launch of a missile with a precision guidance system and improved automation. He declared it a success as the warhead landed within 23 feet of a projected target point, according to the state-run Korean Central News Agency.
He also ordered the development of "more powerful strategic weapons," promising to send a "bigger gift package to the Yankees."
South Korean and Japanese officials said the missile was a Scud variant that reached an altitude of 75 miles and flew some 280 miles before crashing into the sea in Japan's exclusive economic zone on Monday.
It was the ninth missile test this year as North Korea steps up its program aimed at developing a nuclear-tipped missile that could reach the U.S. mainland, despite U.N. sanctions and diplomatic pressure against it. Pyongyang also claimed to have successfully tested a new anti-aircraft weapon system last week aimed at foiling U.S. air power.
The isolated communist state also conducted two underground nuclear tests and launched some two dozen missiles last year.
President Donald Trump's administration has deployed a vast array of military hardware to the region since he took office on Jan. 20.
In the latest show of force, military officials said that two Guam-based B-1B bombers, accompanied by South Korean fighter jets, flew near the peninsula in a joint exercise hours after the missile test on Monday.
The Pentagon also plans to try to shoot down an intercontinental missile for the first time on Tuesday in a test meant to more closely simulate the threat to the United States from a North Korean ICBM, The Associated Press reported last week.
While the range of the missile fired Monday was relatively short, North Korea's claims suggest that it was meant to demonstrate improvements in precision targeting and reductions in launch time.
KCNA also touted the use of a newly designed tracked mobile launching pad.
Kim "expressed satisfaction that the preparatory process before launching was more highly automated … to complete the system for markedly reducing the launching time so as to rapidly contain the enemies' armed provocations," the news agency said.
"The ballistic rocket flew toward the east sky where the day broke and correctly hit a planned target point with deviation of seven meters after flying over the middle shooting range," it added.
KCNA also said that the missile was one displayed during a massive military parade on April 15 to celebrate the birthday of Kim Il Sung, North Korea's founder and the current leader's grandfather.
U.S. officials and experts note that the North learns something from each test and has shown alarming progress.
gamel.kim@stripes.com Twitter: @kimgamel