ANALYSIS
US depending on regional support in South China Sea
by
Erik Slavin
February 24, 2016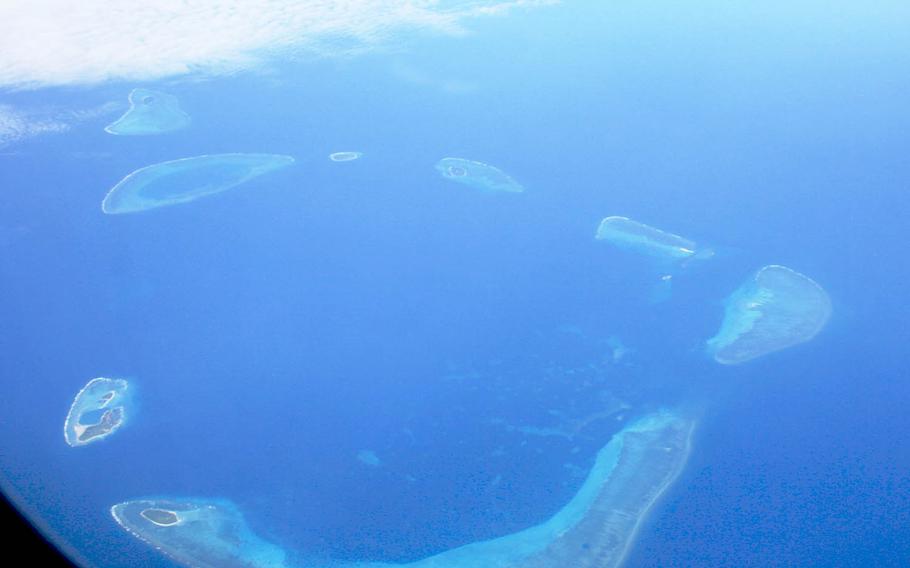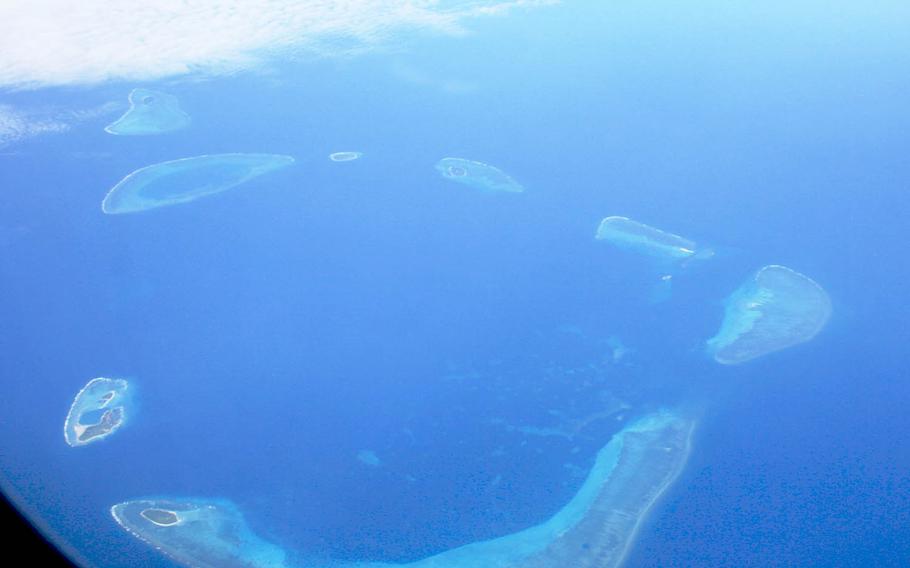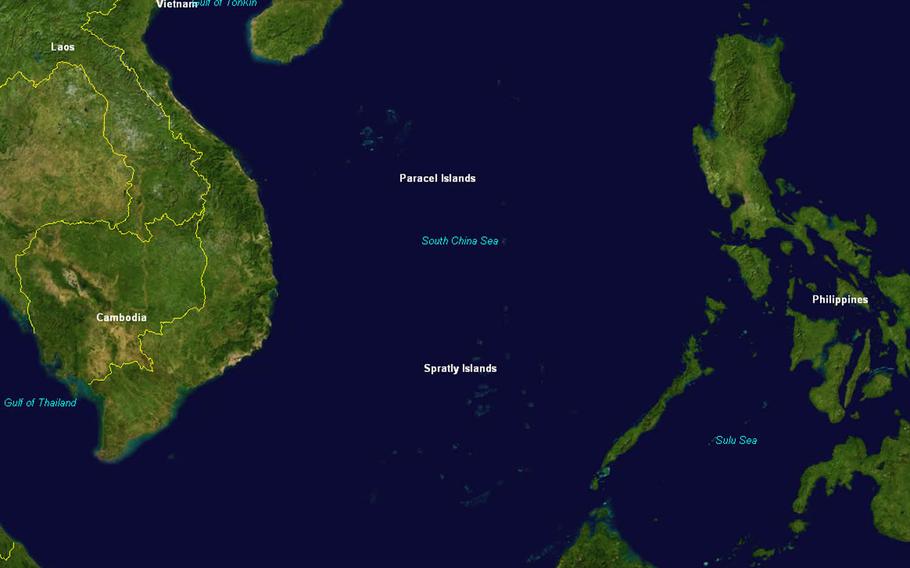 YOKOSUKA NAVAL BASE, Japan — China wants everyone to ignore the weapons it's putting on disputed islands in the South China Sea and admire its new lighthouses instead.
U.S. diplomats and military officials aren't being dissuaded by the sideshow. They continue to focus on the military assets — missiles, fortifications, runways and radar systems — that they say threaten peace and international norms in the Asia-Pacific region, not to mention key trade routes.
However, the question remains: Will nations that support U.S. calls for freedom of navigation and a halt to further changes in the sea follow up with action?
China has made it clear it won't accede to U.S. calls for an end to construction on the sea's islands, rocks and reefs, which are claimed, in whole or in part, by six governments in the region. Nor will it stop arming those islands.
While China Foreign Minister Wang Yi met with Secretary of State John Kerry on Tuesday, Fox News reported that Chinese fighter jets had landed on Woody Island, which is also claimed by Vietnam. One week earlier, satellite imagery revealed recently placed surface-to-air missiles on Woody, even as President Barack Obama met with Southeast Asia's leaders at a California summit.
The deployment of surface-to-air missiles alone will not alter the military balance in the South China Sea; however, new radar facilities under development in the nearby Spratly chain could "significantly change the operational landscape," according to a report released Monday by the Center for Strategic and International Studies in Washington.
"Along with the development of new runways and air defense capabilities, they speak to a long-term anti-access strategy by China — one that would see it establish effective control over the sea and airspace throughout the South China Sea," said the report, which is based on satellite images taken earlier this month.
These are only the latest buildups during the past two years, which has seen China destroy some of the world's most pristine coral reefs by dumping landfill on them, turning them into artificial islands, building military-grade runways and emplacing self-propelled artillery. In all, China has constructed about 3,000 acres of artificial islands — way beyond the scale undertaken by any other nation.
However, China bristles at the idea that it is militarizing the South China Sea. In its view, it is defending its "indisputable sovereignty" based on historical claims to the islands, several of which are submerged sea bottom in their natural state.
Wang said "limited and necessary national defense facilities … has nothing to do with militarization," according to a recent post on the China Foreign Ministry's website. "Wang Yi hopes the media will pay more attention to the lighthouses that have been built and weather observation and forecast stations as well as fishing boat shelters and rescue facilities."
Adm. Harry B. Harris Jr., commander of U.S. Pacific Command, isn't buying Wang's reasoning.
The air defense missiles China recently placed in the Paracel Islands — several of which China conquered after defeating entrenched South Vietnamese forces in 1974 — have a strike radius of about 125 miles, depending on the variant of the system.
"In my opinion, China is clearly militarizing the South China Sea," Harris said Tuesday during a Senate hearing. "You'd have to believe in a flat Earth to think otherwise."
Harris wants to continue freedom-of-navigation operations near the islands and rocks, moves protested by China. Generally accepted maritime law permits "innocent passage" through territorial waters and all passage through international waters.
However, it's difficult to find allies willing to join them on those operations, he added. Australia has flown near the Chinese-controlled territories, according to news reports.
While some unidentified countries are considering joint operations with the U.S., others don't have the military capabilities, face internal political pressure or simply won't because of their "relationship with China," Harris said.
The U.S. also supports the Philippines' decision to take China's ambiguous sea border claims to an international tribunal, though China has said it will not abide by the court's decision.
A code of conduct on the sea between China and the 10-member Association of Southeast Asian Nations would provide a mechanism for peaceful dispute resolution, Nina Hachigian, U.S. ambassador to ASEAN, said during a teleconference with reporters Wednesday.
"We have called for [code-of-conduct talks] to be concluded rapidly," she said. "As the situation is changing, things are only getting more tense."
However, analysts remain skeptical of a breakthrough. Some remain concerned that U.S. interest in the region will wane if a flare-up happens elsewhere in the world, leaving them to contend with China alone. ASEAN countries without a South China Sea claim may fear angering China, which is a critical trading partner for nearly all of Asia.
"Because ASEAN and China have agreed to proceed with consultations on the drafting of a [code of conduct] on the basic of consensus, China can delay these proceedings indefinitely," wrote Carlyle Thayer, a consultant and emeritus professor at the University of New South Wales in Australia.
The need for consensus — part of ASEAN's charter — is a critical hangup. When ASEAN defense ministers met for their annual summit in November, they decided to scrap their traditional joint statement amid sharp divisions over China's aggressive buildup in the South China Sea and concerns that the U.S. response could escalate into conflict.
In the meantime, China can continue consolidating its presence on the artificial islands and in other disputed areas within the sea, Thayer added.
Foreign Minister Wang had recently spoken out against militarization of the South China Sea, Hachigian said Wednesday. But so did Chinese President Xi Jinping last year.
"We hope these words are followed up by actions," Hachigian said.
Twitter: @eslavin_stripes