US bases in Asia configure Fourth of July celebrations in coronavirus' shadow
by
Joseph Ditzler
July 2, 2020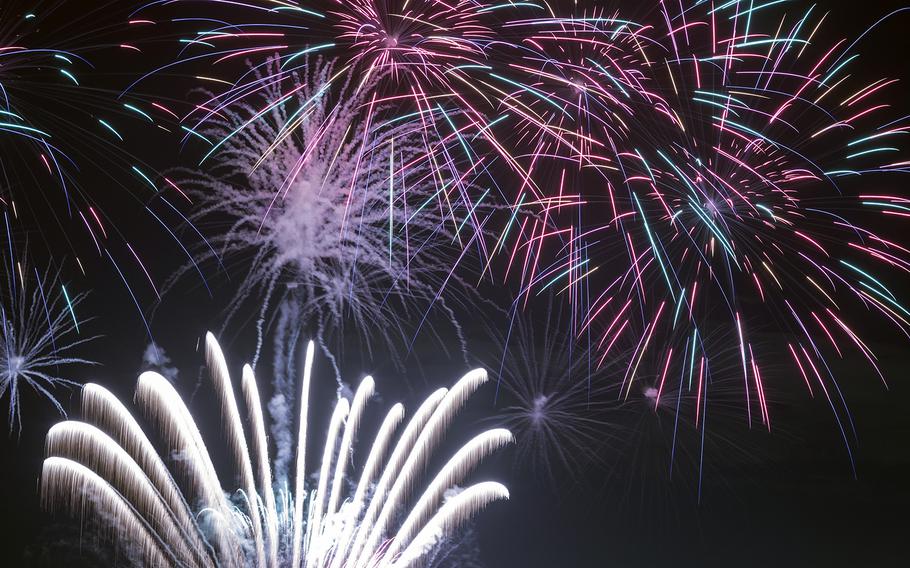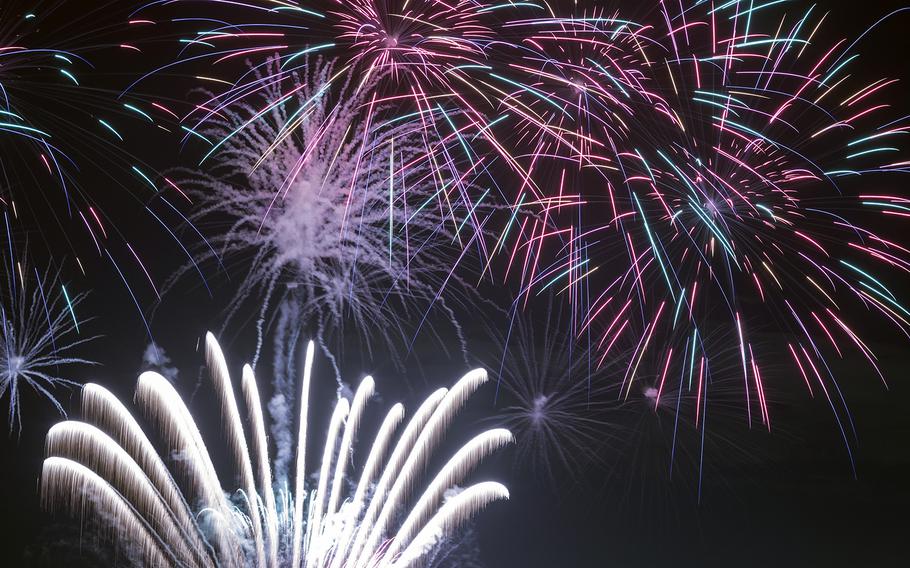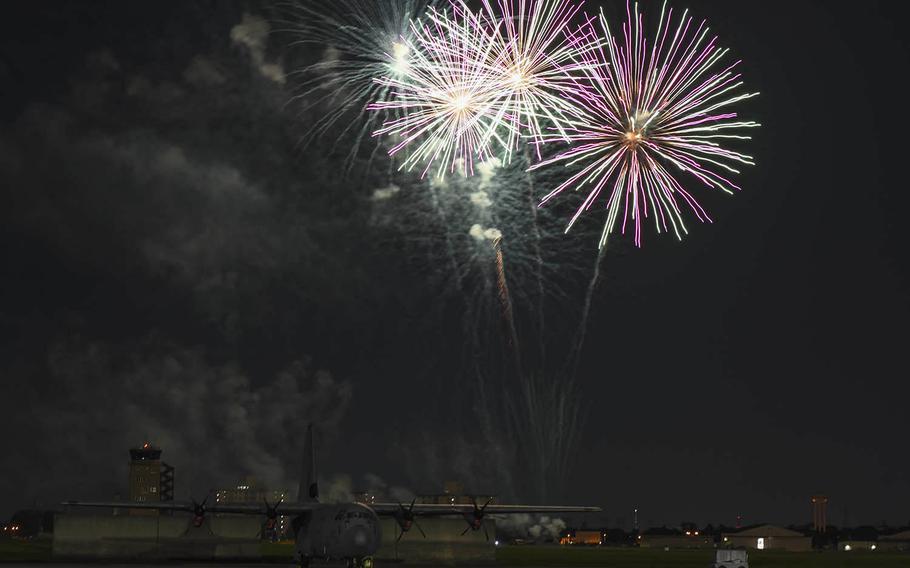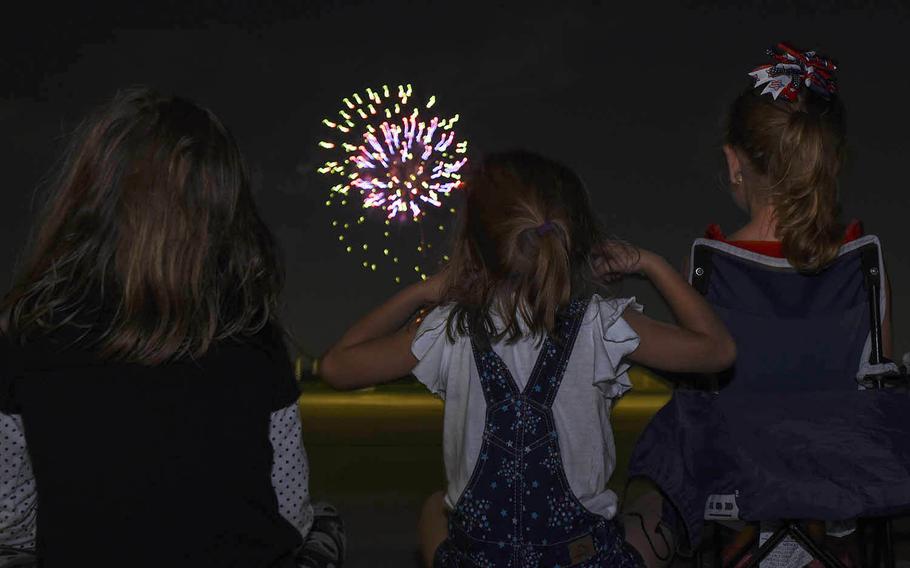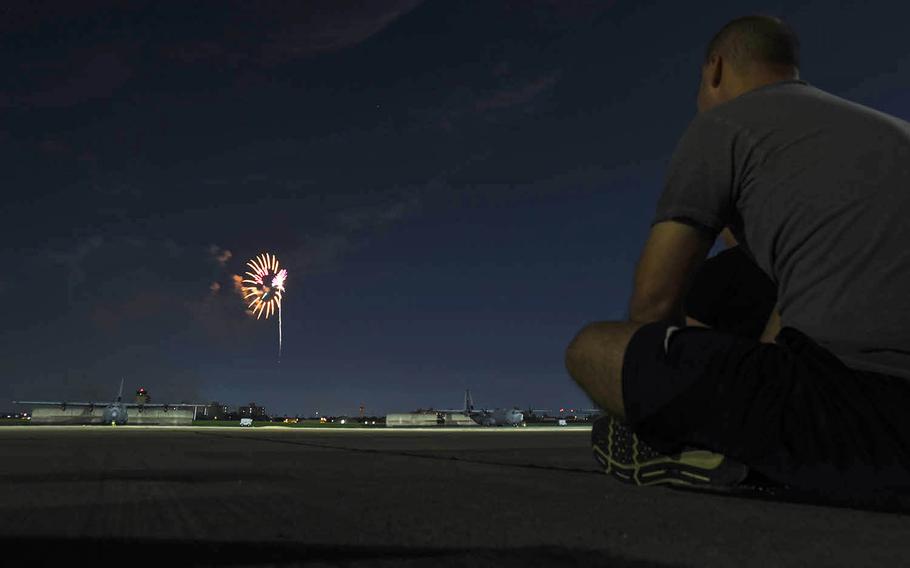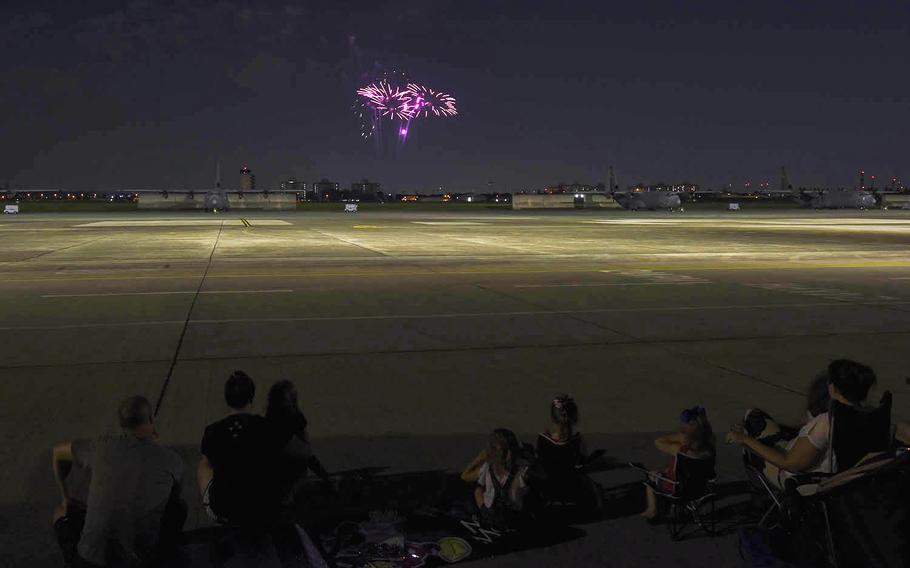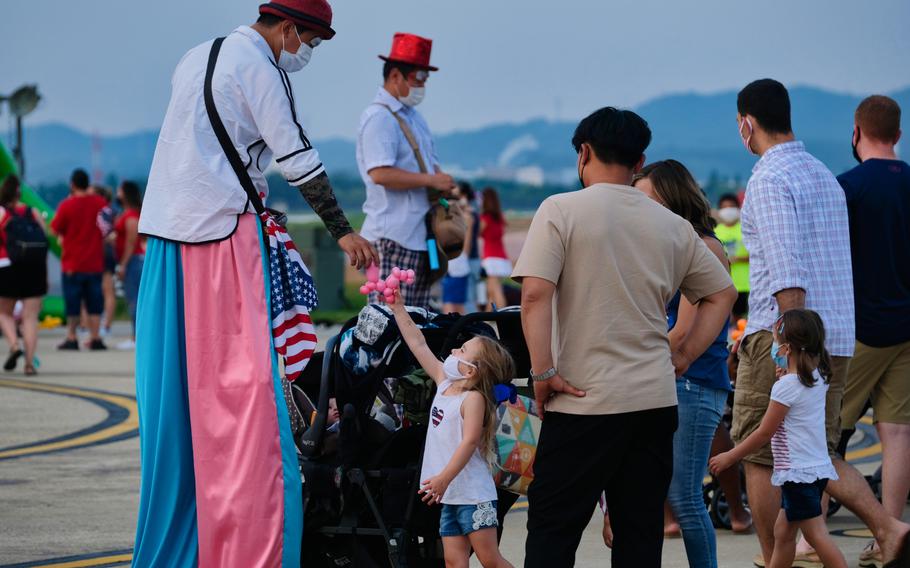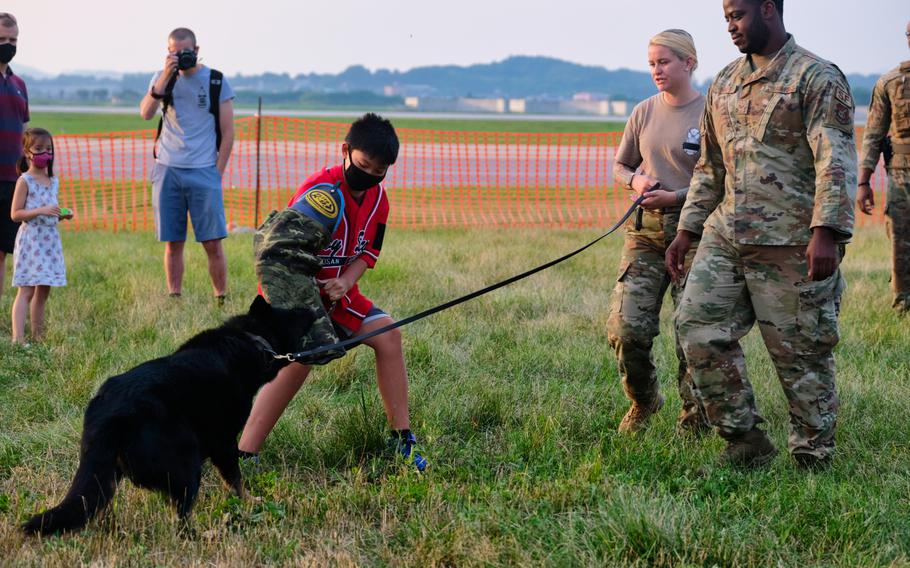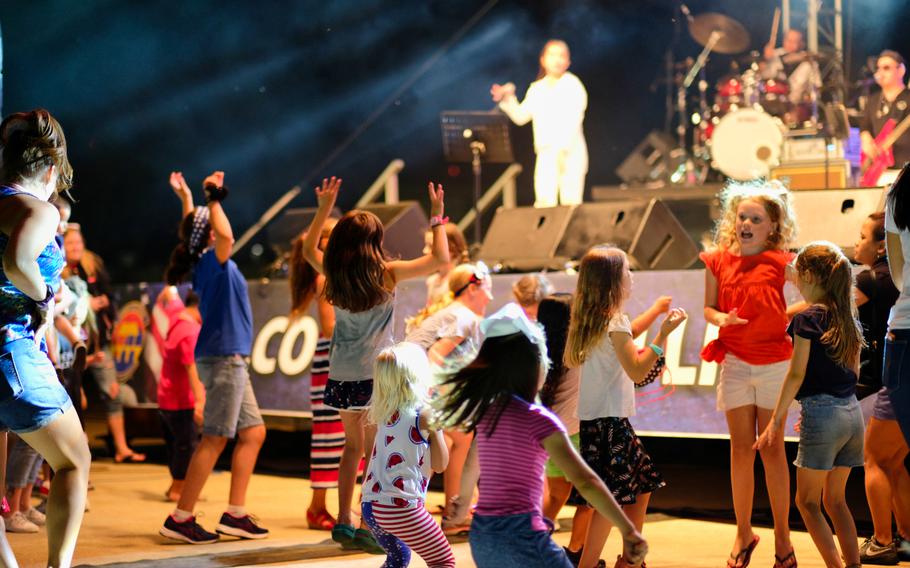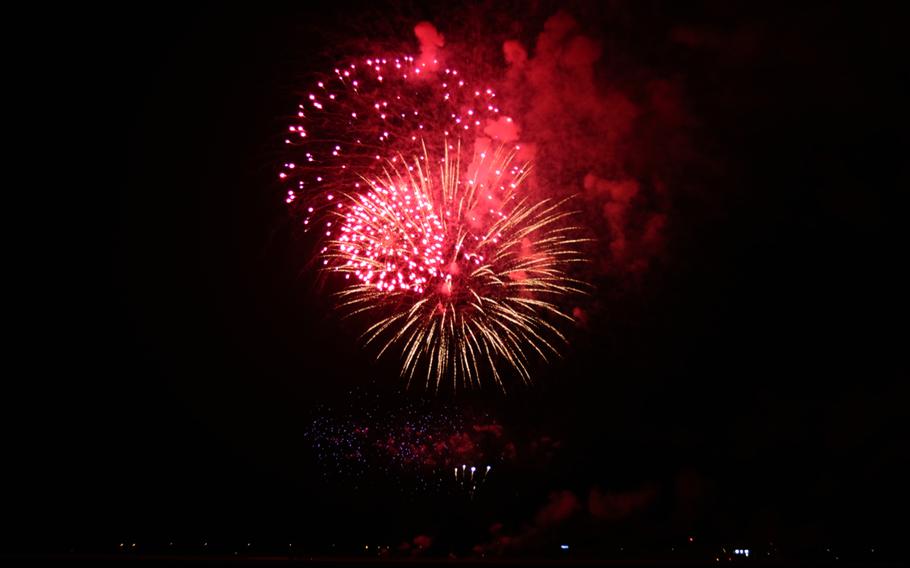 Stars and Stripes is making stories on the coronavirus pandemic available free of charge. See other free reports here. Sign up for our daily coronavirus newsletter here. Please support our journalism with a subscription.
TOKYO — U.S. military bases across the Pacific will salute 244 years of American independence with celebrations both mild and full-throated but all in the shadow of the lingering coronavirus pandemic.
At Camp Humphreys, the Army's sprawling headquarters in South Korea, the schedule of events reads like any other Fourth of July celebration.
A DJ starts things off at 12:15 p.m. Saturday, followed by a talent show, the Eighth Army Band performance, traditional Korean dance, a Best Dad Joke Battle and more, concluding at 7 p.m. in time for fireworks at 8:45 p.m.
"Social distancing is encouraged," is the timely advice atop the event listing on the Humphreys Morale Welfare and Recreation website.
The coronavirus surged in South Korea in late March and, so far, has tallied nearly 13,000 cases, including at least 40 people affiliated with the U.S. military. The Army began to relax its restrictions in late May as the rate of new cases per day in the country declined.
The Eighth Army, headquartered at Humphreys, on its own urged troops and their families to continue social distancing, wearing masks and washing their hands often over the holiday.
At Camp Casey, 40 miles north of Seoul, the garrison plans a noon to 9:30 p.m. Saturday barbecue, with games, food, live music and displays at the Casey Gateway Club parking lot. Indoor events will include a head count to maintain social distancing, a flier for the event states.
Camp Walker, in Daegu, plans a carnival-style Liberty Fest 2020 from 4-9 p.m. at the golf course with all manner of activities, from a bouncy house to a mechanical bull. Fireworks are slated to go off at 8:45 p.m.
At bases in Japan, celebrations are muted as the U.S. military inches out of nearly three months of coronavirus restrictions. At Yokota Air Base, home of U.S. Forces Japan in western Tokyo, the fireworks are set for 8:30 p.m. Thursday but the usual July Fourth fairground-style event is put aside this year.
"There is no petting zoo, rock wall or barbecue," said Fred Mamiya of the Yokota Force Support Squadron who is in charge of setting up the celebration. "We are trying to stay away from the group type setting."
The fireworks are scheduled early, Mamiya said, to allow those with weekend travel plans to see the show before setting off. Yokota's new commander, Col. Andrew Campbell, lifted travel restrictions Monday to permit base personnel to travel around the island of Honshu, except for metro Tokyo and Yokohama.
"We ask Team Yokota members to enjoy the fireworks show from their backyard or from alternate viewing locations," base spokeswoman Kaori Matsukasa said an email Wednesday.
Camp Zama, home of U.S. Army Japan southwest of Tokyo, canceled a parade and neighborhood parties "due to inclement weather" and substituted a dance party Saturday at the recreation center instead, masks and social distancing required. No fireworks are planned.
At Sasebo Naval Base in southern Japan, an outside Fourth of July party will be partially virtual. It starts at 6 p.m. Saturday with a concert by Train, a San Francisco rock band, aired on a widescreen TV outside the base fitness center. Fireworks follow at 8:45 p.m., according to an event flyer.
Marine Corps Air Station Iwakuni will host a family picnic, reservations required, at the base track and field from 4-8 p.m. Saturday with live entertainment, according to the base Facebook page. No fireworks are planned.
"Face coverings and social distancing are required," the announcement said.
At Yokosuka Naval Base, home south of Tokyo of the 7th Fleet and where the most demanding restrictions were imposed following a coronavirus outbreak there, Independence Day will be marked with softball and volleyball tournaments, a kids' carnival and an outdoor movie.
No live fireworks are planned, but a virtual display will precede the 7:30 p.m. family movie at Berkey Field, according to the base Facebook page.
"The City of Yokosuka requested we not have [fireworks] because they are concerned about large public gatherings," base spokesman Randall Baucom told Stars and Stripes by email Wednesday.
At Naval Air Facility Atsugi, events are planned through the weekend, including the Train virtual concert at 7:45 p.m. and a fireworks display at 8:30 p.m., both on Thursday, and a pool party Saturday, according to the base Facebook page.
The USO in Japan is hosting a virtual concert by country musician Clint Black and other performers, available on Facebook, YouTube (at youtube.com/theuso) and Twich (@theUSO) at 1 p.m. Saturday and Sunday, according to a USO announcement.
On Okinawa, the Marines downsized their Fourth of July observance in deference to the prefectural government's desire to avoid large gatherings, according to Marine Corps Community Services. Instead of the fairground-style events and parade previously planned, the Marines are setting up gourmet food-truck pods 3-9 p.m. Saturday on Camps Lester and Foster and at Plaza Housing, with fireworks at 8:15 p.m. on Camp Foster, according the community services Facebook page.
Kadena Air Base plans a drive-in movie starting at sunset Friday, with fireworks to follow around 9:15 p.m. All movie spots are taken, according to the support squadron.
Finally, U.S. Naval Base Guam plans a fireworks display at 8 p.m. Friday from Clipper Landing Park and an Independence Day Motorcade Parade through main base and Apra View housing on Saturday.
Stars and Stripes reporters T.J. Godbold, Matthew Burke and Christian Lopez contributed to this report.
ditzler.joseph@stripes.com Twitter: @JosephDitzler