US, Australia launch massive Talisman Saber war games Down Under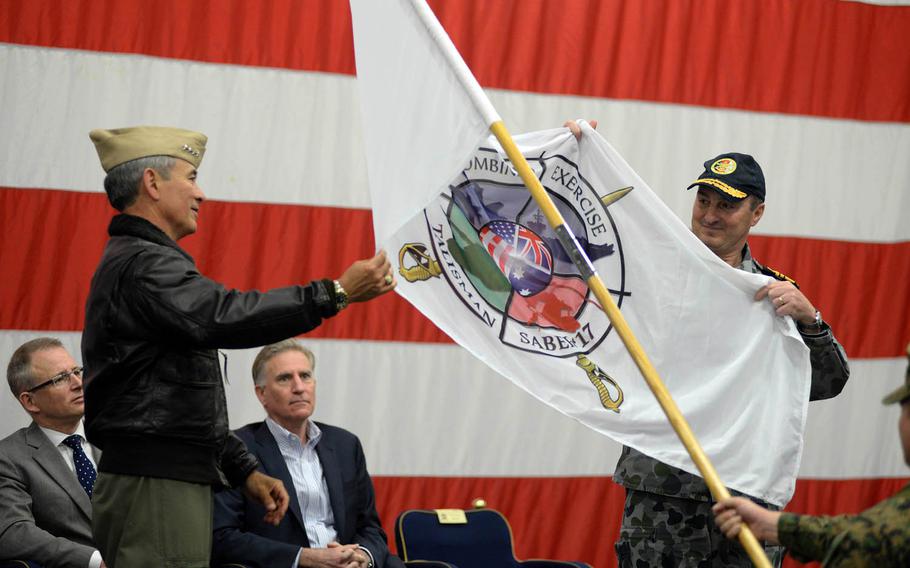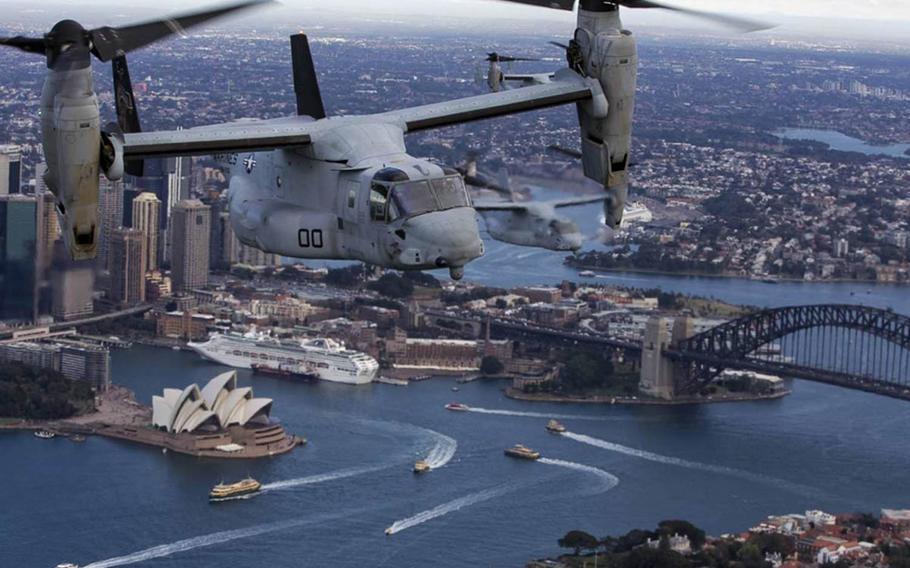 U.S. and Australian forces kicked off their largest joint, biennial training drills Thursday as the USS Bonhomme Richard approached Sydney off Australia's east coast.
Now in its seventh iteration, the monthlong Talisman Saber exercise will involve more than 33,000 U.S. and Australian servicemembers taking part in "high-end warfighting scenarios" to "innovatively prepare for regional and global security challenges," a Navy statement said.
The mostly sea- and air-based exercise will include both "live and virtual training exercises," including amphibious landings, in and around Australia, the statement said.
Twenty-one ships are participating, including the aircraft carrier USS Ronald Reagan and the Bonhomme Richard Expeditionary Strike Group, the statement said. More than 200 aircraft, including tilt-rotor Ospreys and advanced F-35B Lightning II stealth fighters, will also take part.
"Exercises like Talisman Saber are precisely where we really learn how to take advantage of cutting-edge technology to outpace our adversaries," Adm. Harry Harris, head of U.S. Pacific Command, said at the ceremony, according to a Navy statement.
Harris also told reporters the massive exercise is intended to send a signal.
"I'm pleased about that message it sends to our friends, allies, partners and potential adversaries," he said, according to media reports. "I think this demonstrates the importance of alliances in general and the value of this alliance in particular."
In his third trip to Australia in just over a half-year, Harris on Wednesday reiterated America's commitment to that longtime alliance, describing it as key to preventing the spread of jihadi terrorist groups in the region.
"I assure you that we take this alliance very seriously, indeed," Adm. Harry Harris told an audience at the Australian Strategic Policy Institute in Brisbane.