US ambassador warns time is running out for defense cost-sharing deal with South Korea
by
Yoo Kyong Chang Kim Gamel
January 16, 2020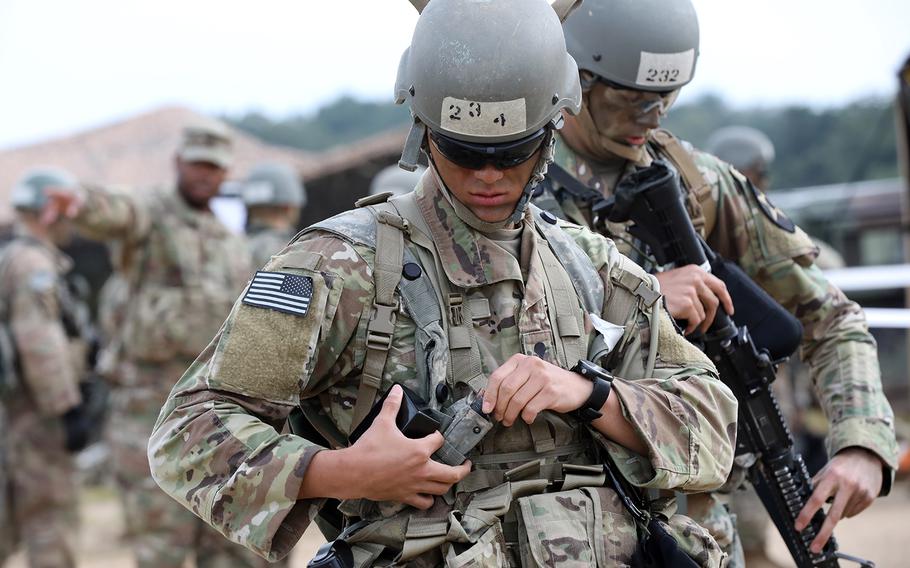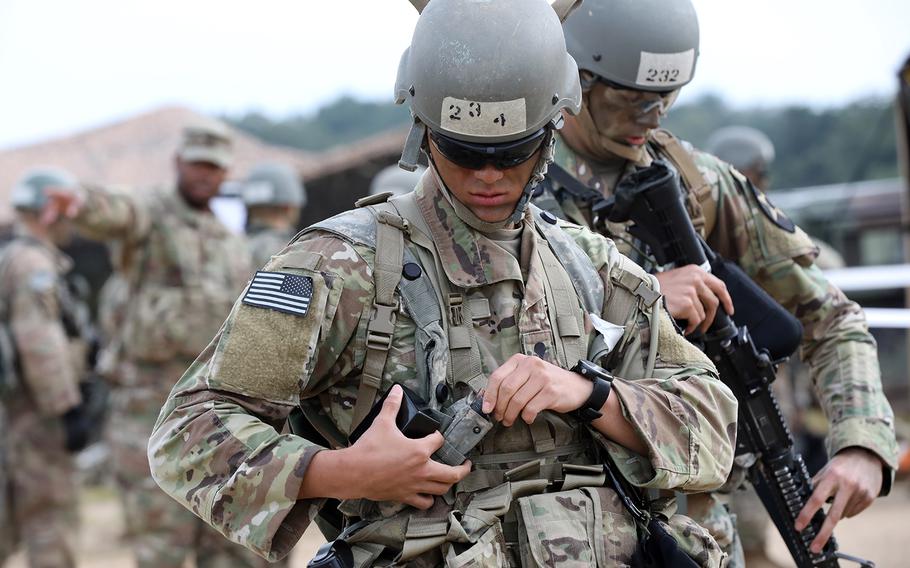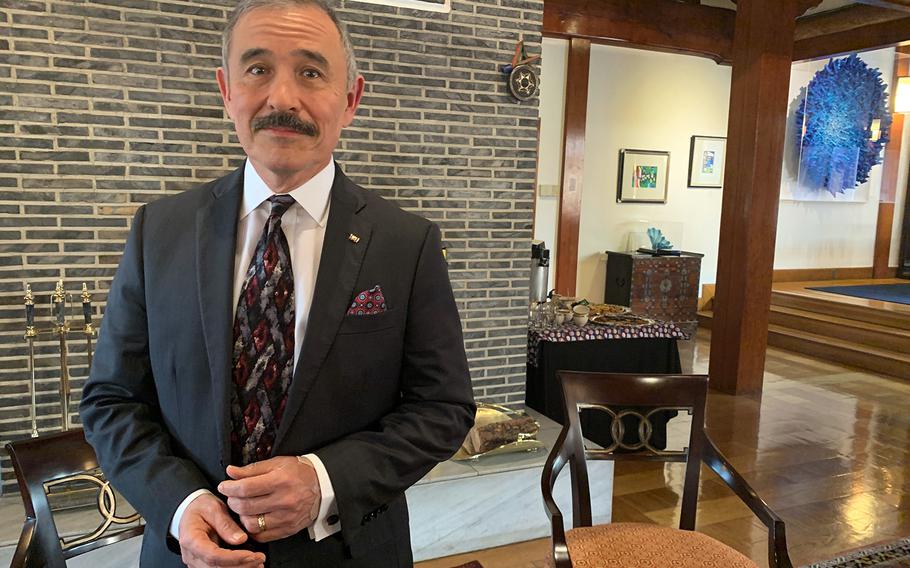 SEOUL, South Korea — Time is running short for the United States and South Korea to reach a defense cost-sharing deal, Ambassador Harry Harris said Thursday, a day after the latest round of talks failed to produce an agreement.
The issue has taken on urgency as the current contract, known as the Special Measures Agreement, expired at the end of the year, leaving the U.S. military operating with residual funds from the South Koreans.
The two sides "broadened their mutual understanding" but gaps remained following a two-day meeting that ended Wednesday in Washington, D.C., according to South Korea's Foreign Ministry.
Harris said he remains optimistic, and the U.S. military is doing its best to manage operations with residual funds.
"We did not reach a conclusion in Washington," he told a group of reporters at his residence in Seoul. "There will be further discussions. We have some time left — not a lot of time — and I'm sure that negotiators will use that time wisely to come to a conclusion."
South Korea has balked at U.S. demands to increase fivefold to nearly $5 billion its annual contribution to offset the costs of housing some 28,500 American troops on the divided peninsula.
Washington also reportedly is seeking to expand the scope of the agreement to include other categories such as the cost of rotational troops brought from other countries for training.
South Korea has helped pay for non-personnel costs for U.S. troops under the agreement since 1991, with most of the funds used for some 9,000 South Korean employees who provide food, administrative and logistical support, as well as construction costs.
Harris didn't give specific timeframes but said South Korean employees could face furloughs if an agreement isn't reached soon. He also noted that lead U.S. negotiator James DeHart has lowered the initial figure, although Harris didn't specify what that was.
"He's adjusted the top-line number," Harris said, reiterating the U.S. stance that South Korea is a prosperous country and should pay more. "We are listening, but we are still apart."
"I believe that the number we're asking for, even though I won't say the number, that number is justified through analytics," Harris said. "I remain optimistic that we'll reach an agreement. The United State has compromised on our position and hopefully Korea will do so also."
"The long-term implications of not reaching an agreement are unknown, but the near-term things will begin to happen soon so there is a time pressure," he said.
South Korea said it stuck to its position that the sum should be within the framework of the agreement and should be "fair and reasonable," apparently referring to U.S. demands that new categories be added including funding for rotational troops deployed to the divided peninsula.
"Both sides agreed to minimize the gap through a speedy settlement … so they can contribute to the [South Korean]-U.S. alliance and joint defense posture," it said, adding that more discussions would be held. No date was announced.
The disagreement, which comes amid a growing nuclear threat from North Korea, is a test for President Donald Trump's "America First" policies calling for U.S. allies including NATO to pay more for their own defense.
"Korea just happens to be the first country whose SMA expires. Japan is next and then we go on," Harris said.
The disagreement is a major irritant in relations between the longtime allies as they face a growing threat from North Korea amid stalled nuclear talks between Pyongyang and Washington.
Previous contracts have lasted for five years, but the two sides agreed to a retroactive, one-year stopgap measure increasing South Korea's contribution by 8.2% to about $870 million for 2019 after failing to meet the end-of-year deadline.
The ambassador also dismissed speculation that the U.S. killing of Iranian military commander Gen. Qassem Soleimani could reinforce North Korean leader Kim Jong Un's belief that he needs nuclear weapons as a deterrent.
"There's a world of difference between North Korea and Iran, and we treat each country differently," he said. "There is a personal relationship between President Trump and Chairman Kim Jong Un, and President Trump has placed a lot of stock in that personal relationship, which doesn't exist in Iran."
gamel.kim@stripes.com Twitter: @kimgamel