Upgraded destroyer USS Benfold arrives at new home in Japan
---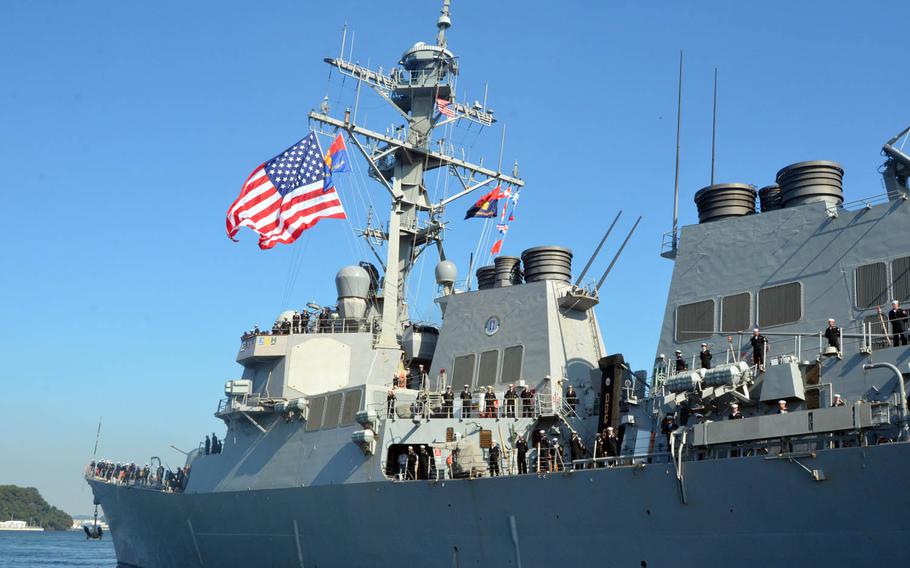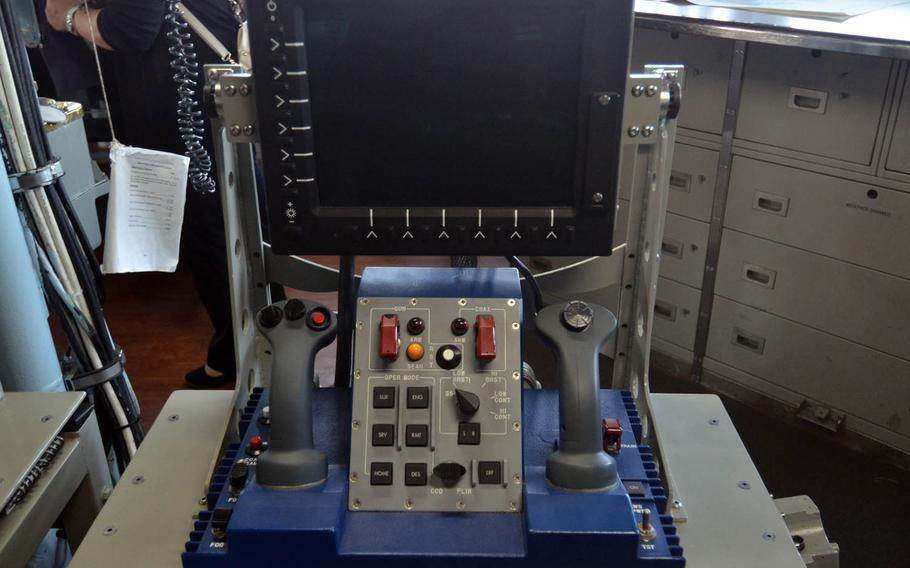 YOKOSUKA NAVAL BASE, Japan — The Navy welcomed the upgraded destroyer USS Benfold to its new homeport Monday, bolstering the Asia-Pacific fleet amid calls for the United States to assert its freedom of navigation rights in the region.
Although the ship was built in the 1990s, its Baseline 9 Aegis ballistic missile defense system and other improvements make it among the most advanced ships in the Navy, sailors said Monday.
Benfold's capabilities ensure it will patrol in some of the region's more sensitive waters. Should North Korea ever launch long-range missiles at the U.S. or its allies, ships like the Benfold will be counted on to shoot down those threats.
"We look forward to getting Benfold into the fold … either in the South China Sea, the East China Sea or the Korean theater of operations," Capt. Christopher Sweeney, commodore of Destroyer Squadron 15, told reporters Monday.
Each of those areas has emerged as a flashpoint in recent years. China maintains an ambiguous claim on 90 percent of the South China Sea, including islands claimed by several other nations, and waters that the U.S. and many other countries consider to be part of the global commons.
Although Chinese officials have warned the U.S. about transiting close to some of those islands — a few of which have been artificially enlarged — the U.S. has maintained its right to do so under international law.
Chief of Naval Operations Adm. John Richardson said the service's routine operation in the area "should not be a surprise to anybody," while speaking to reporters in Tokyo on Thursday.
The East China Sea has seen China and Japan repeatedly scramble their jet fighters over the Japan-administered Senkaku Islands, which China also claims. In 2013, China declared an Air Defense Identification Zone over East China Sea airspace, which the U.S. military does not recognize.
Benfold becomes the eighth destroyer and 13th ship based at Yokosuka. The ship left its former home in San Diego on Oct. 2.
The ship's upgrades are most evident in its nerve centers — places such as the bridge, engineering and the combat information center.
Navigation and other key functions are now controlled by multifunction touchscreens, which replace many of the analog dials and gauges still at work on many ships. Sailors on the bridge can now use a joystick and buttons to control the 25mm chain guns on the decks, though they can still be fired manually.
The ship's vertical launch system is capable of firing several varieties of missiles, including the new SM-6 air-to-air missile.
"We have the most advanced combat system in the area right now," Chief Petty Officer Scott Peterson said during a ship tour Monday.
Twitter: @eslavin_stripes
---
---
---
---