U.S. soldiers hit the seas in Japan
by
Grant Okubo
September 1, 2011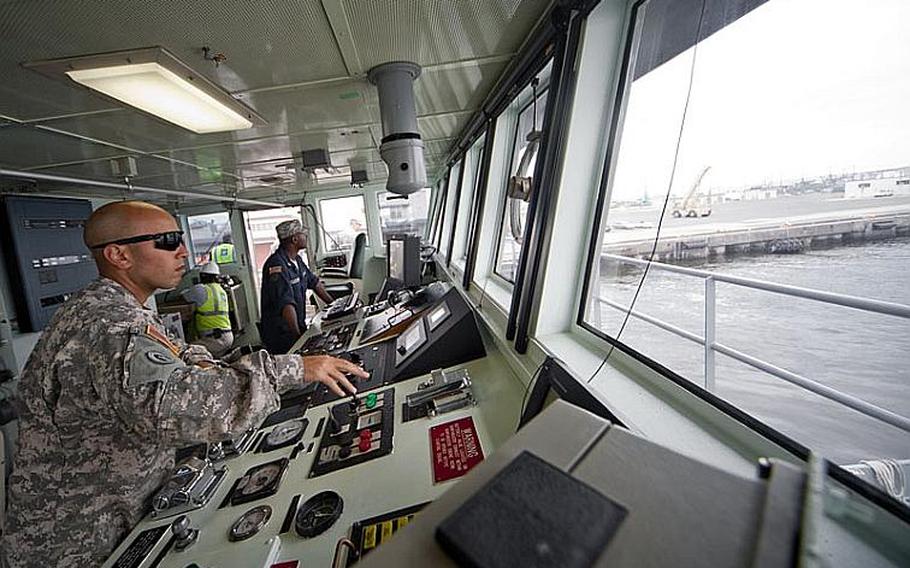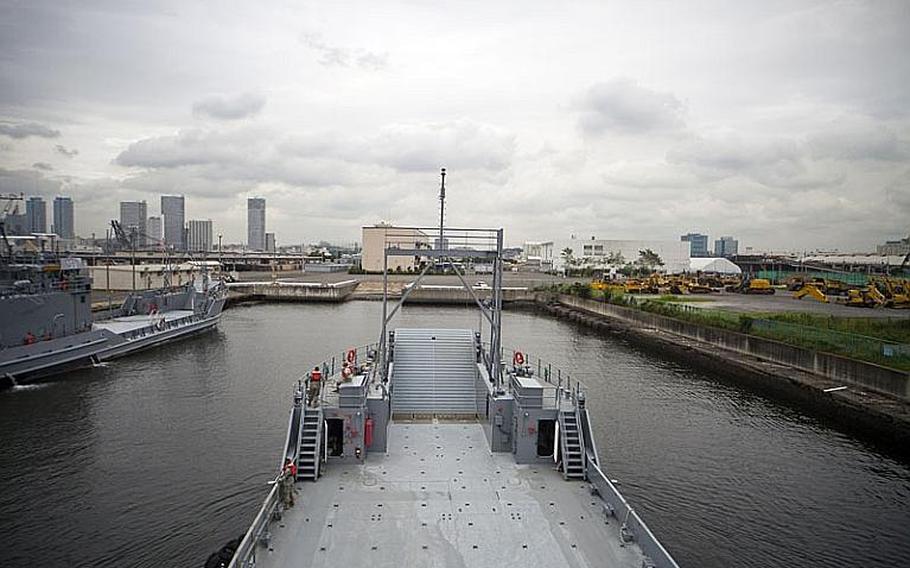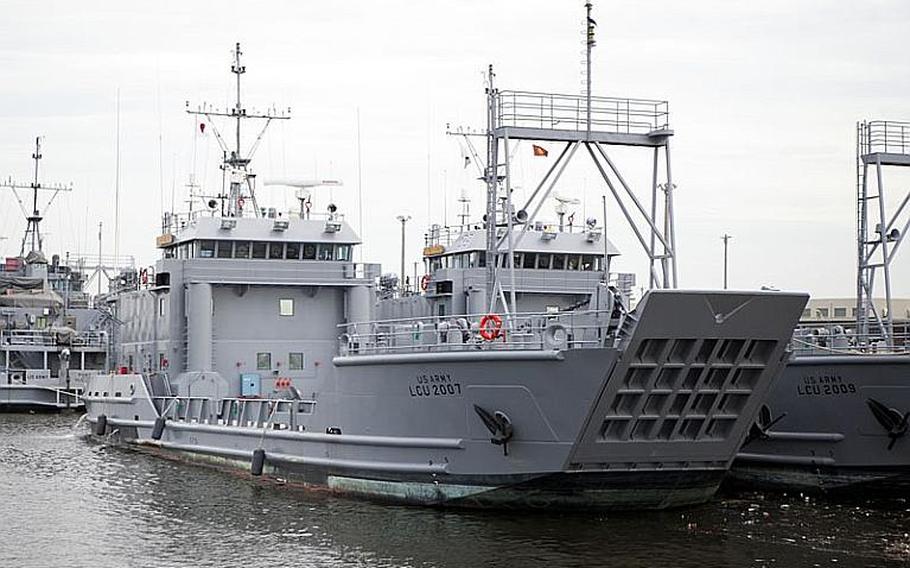 YOKOHAMA NORTH DOCK, Japan — Soldiers have been working on their sea legs in recent days at this port in Yokohama.
On Wednesday, approximately 60 soldiers from the 97th Transportation Company out of Fort Eustis, Va., as well as reservists from the 481st Transportation Co. from Mare Island, Calif., and the 545th Transport Company stationed at Pearl Harbor, Hawaii, were cruising the Yokohoma port aboard an array of the Army's Preposition Stock-4 watercraft.
Taking part in the annual Pacific Reach exercise, which runs through mid-September, the soldiers also have been conducting pier-side sea trials on the 38 vessels, which include variations of landing craft, tugs, barges and discharge vessels, according to Maj. Randall Baucom, spokesman for U.S. Army Japan.
The training is in preparation for a trip to Korea in the coming days, where supplies will be loaded onto vessels and delivered to Japan, Baucom said.