U.S. military ends relief mission in Thailand ... for now
by
Matthew M. Burke
December 14, 2011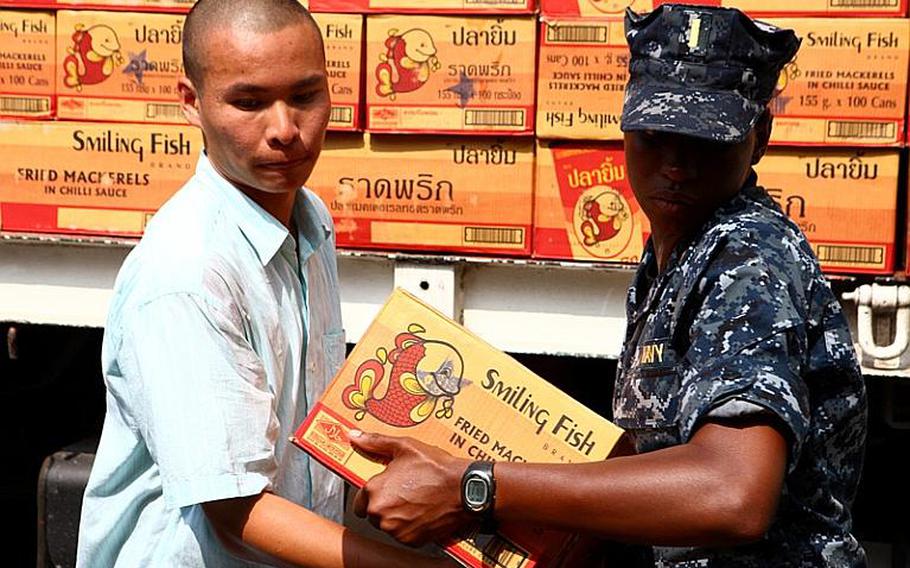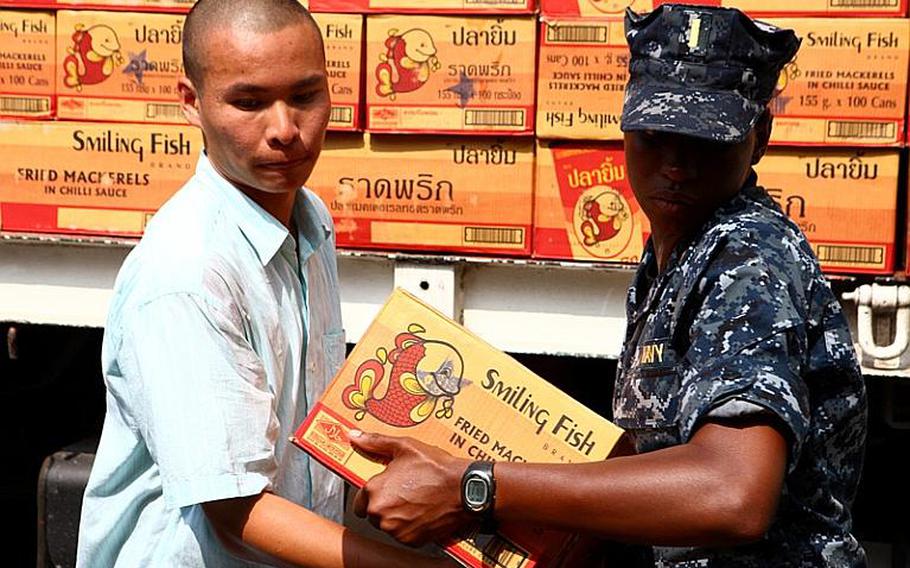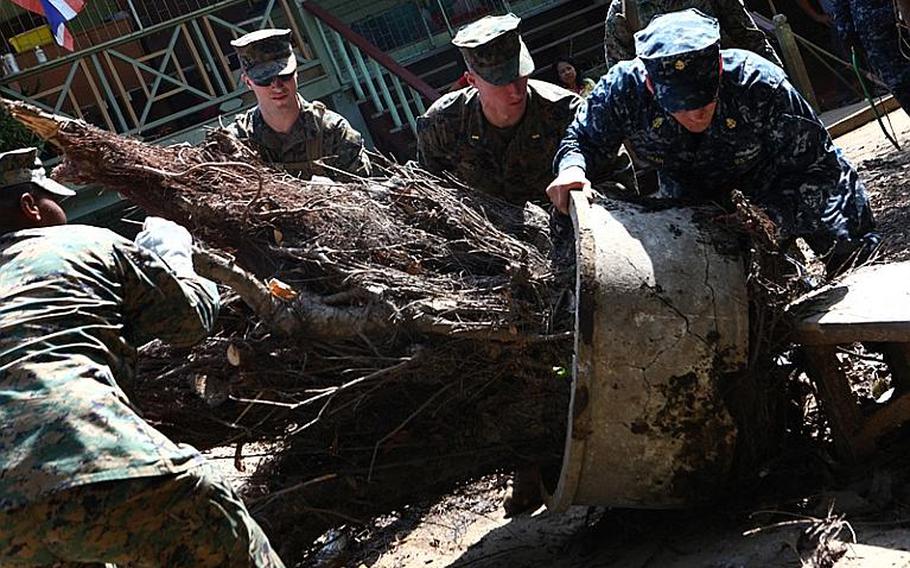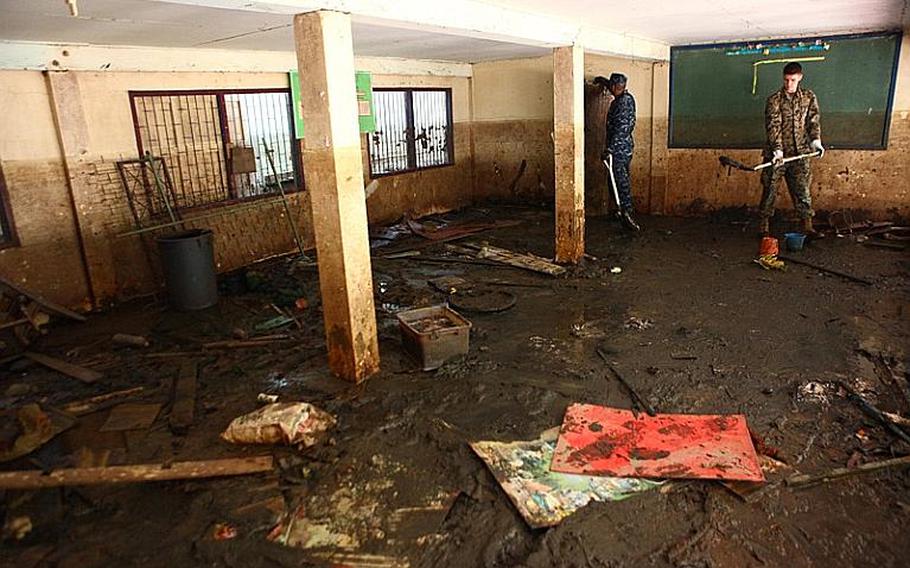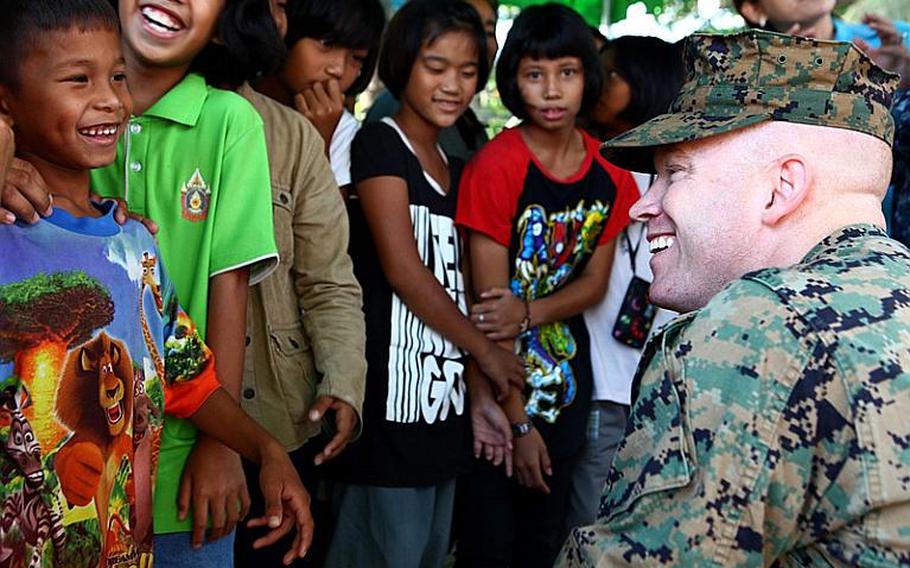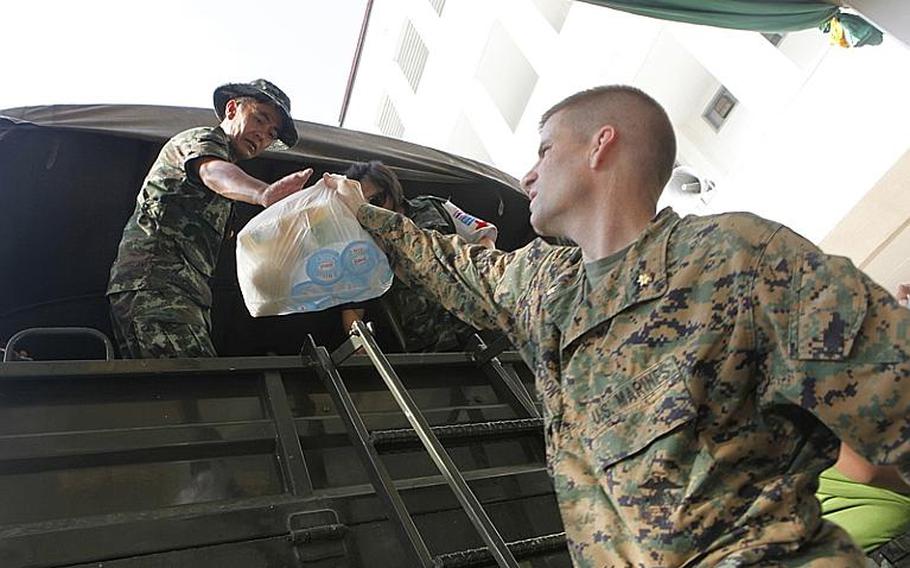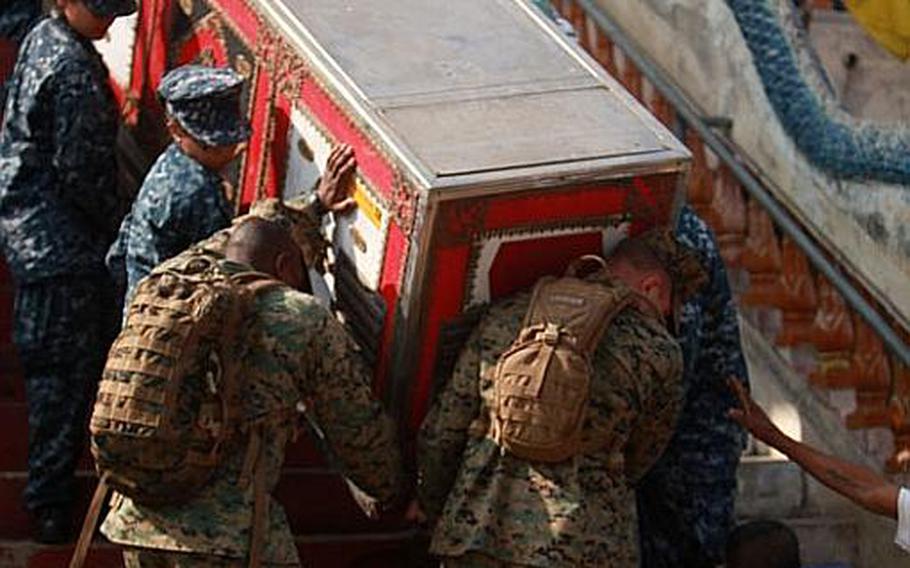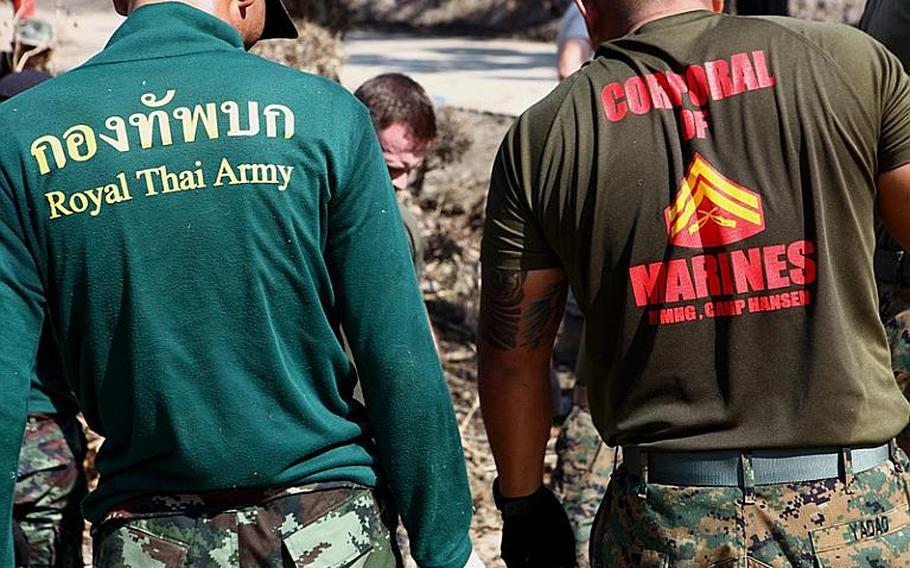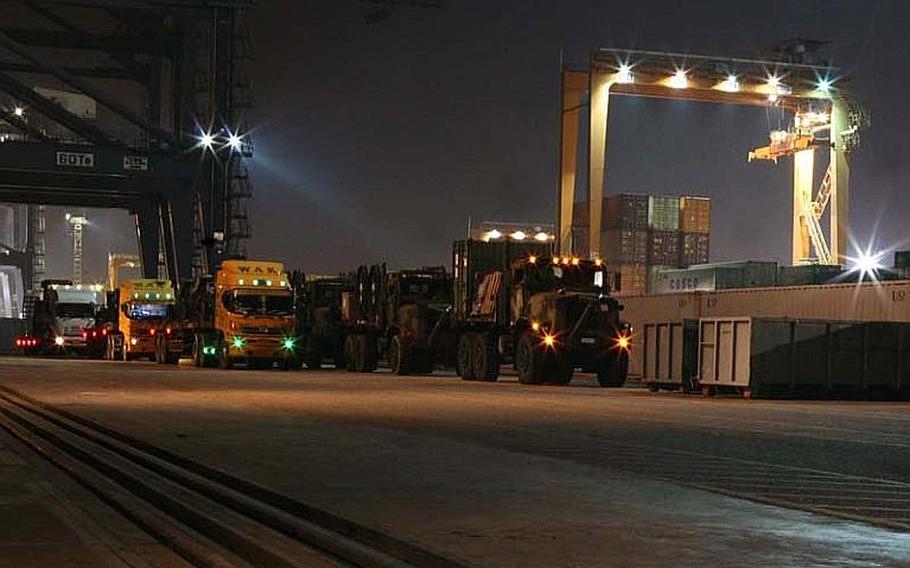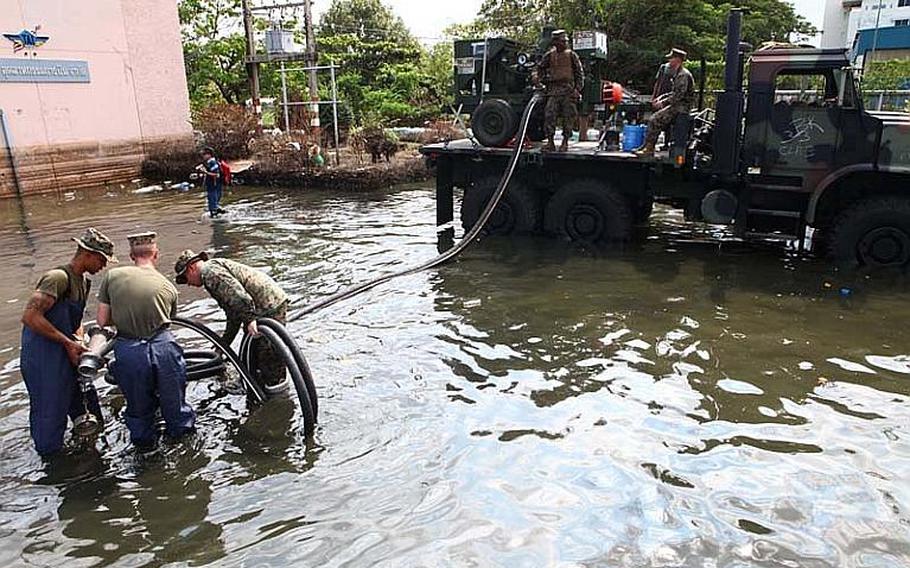 SASEBO NAVAL BASE, Japan — With floodwaters finally receding, U.S. servicemembers on the ground helping Thailand recover from its worst flooding in decades are no longer needed — at least for now, U.S. government officials announced Wednesday.
The majority of the 600 U.S. servicemembers, including a 100-man command element, who have served in a humanitarian capacity over the course of the past few months were told their services were no longer needed by the Royal Thai government, said 2nd Lt. Greg Carroll, a spokesman for the III Marine Expeditionary Force Flood Relief Command Element.
However, the Thai government did ask that troops bring more aid in February when they come to participate in the annual Cobra Gold exercise.
"The majority of U.S. forces have returned," Carroll said in an email. "Our combined and joint efforts during Exercise Cobra Gold will be focused on flood relief and the scope will be determined based on conditions as flood waters continue to recede."
The Kingdom of Thailand, a strategic ally of the U.S., suffered months of heavy monsoon rains and flooding that reached the capital, killing almost 700 people and causing tens of billions of dollars in economic damage, according to media reports.
A 10-man Humanitarian Assistance Survey Team comprised of Marines from III MEF arrived in mid-October to survey the damage. The George Washington Carrier Strike Group also traveled to the region but left soon after as no request for assistance came. The guided-missile destroyer USS Mustin arrived for a port visit in late October about two weeks before the arrival of the command element and additional Navy assets and equipment.
While in country, the troops participated in assessments, community relations efforts and relief operations, which included the cleaning of Lop Buri and the reclamation of a school. They also opened a medical facility, loaded and unloaded relief supplies to be distributed by the Red Cross, and recovered the Don Mueang Airport, Carroll said.
During a visit in November, U.S. Secretary of State Hillary Rodham Clinton pledged a $10 million aid package, and the State Department, along with USAID, delivered $1.1 million for boats, water purifiers, and relief supplies through the Thai Red Cross and International Organization for Migration.