U.S., Bangladesh navies team up for first time in CARAT exercise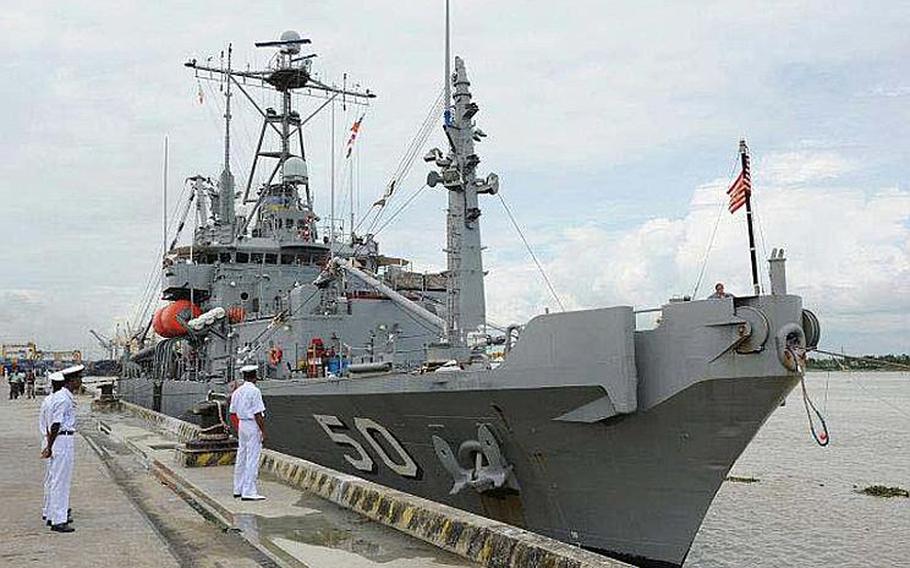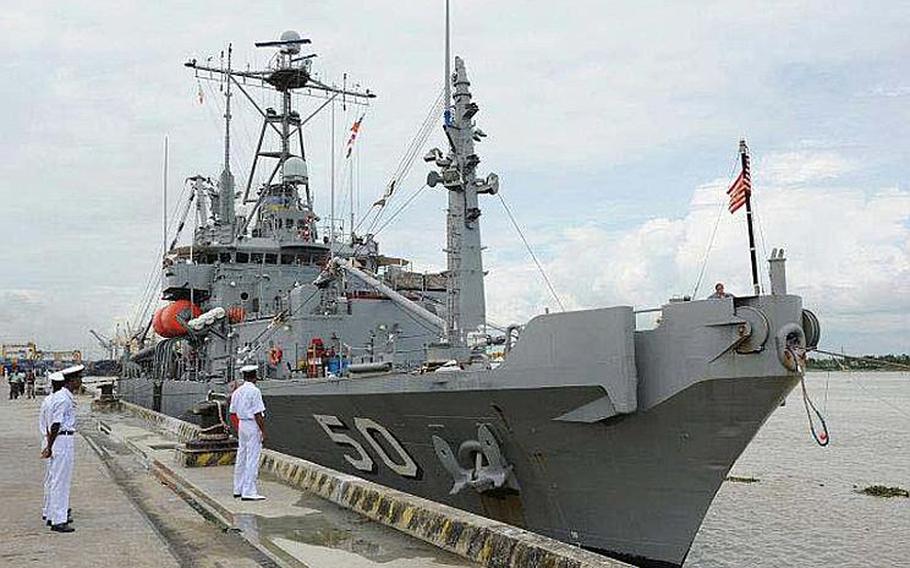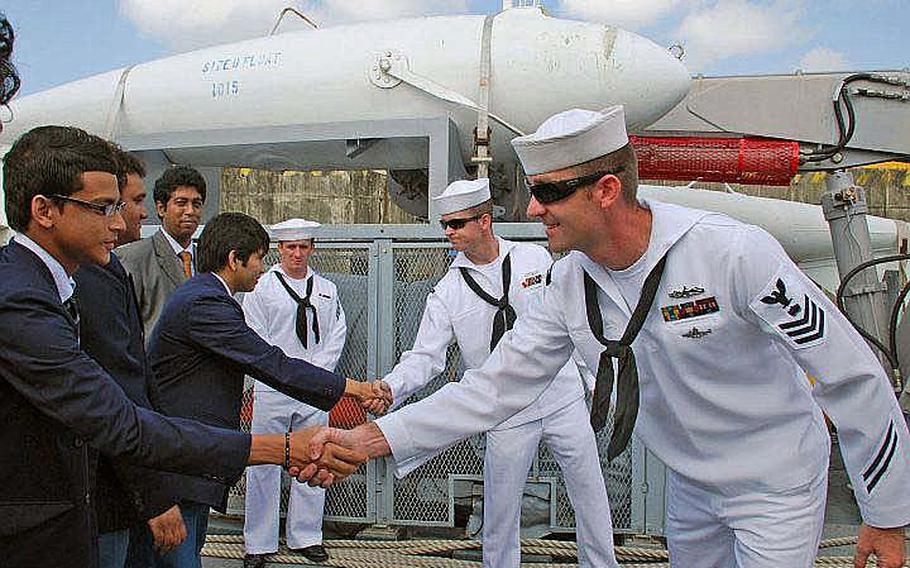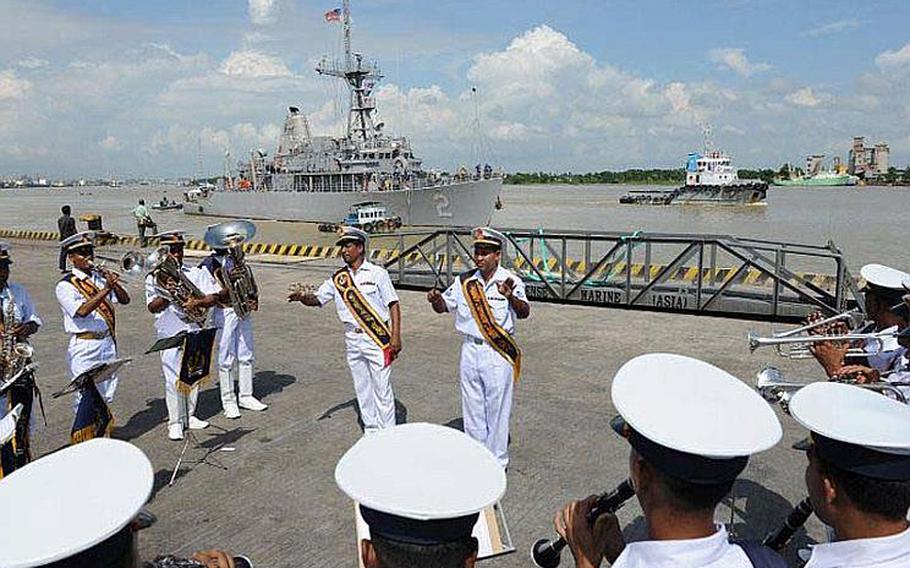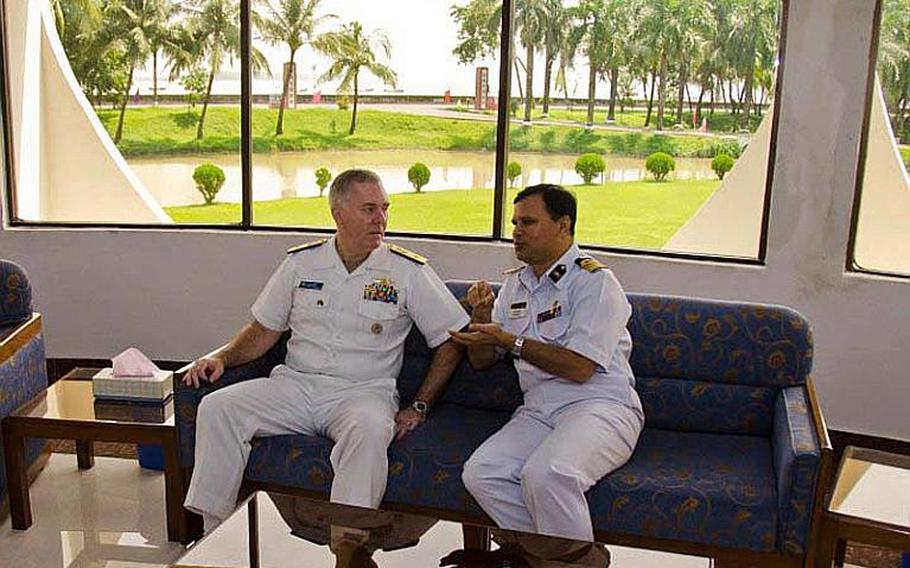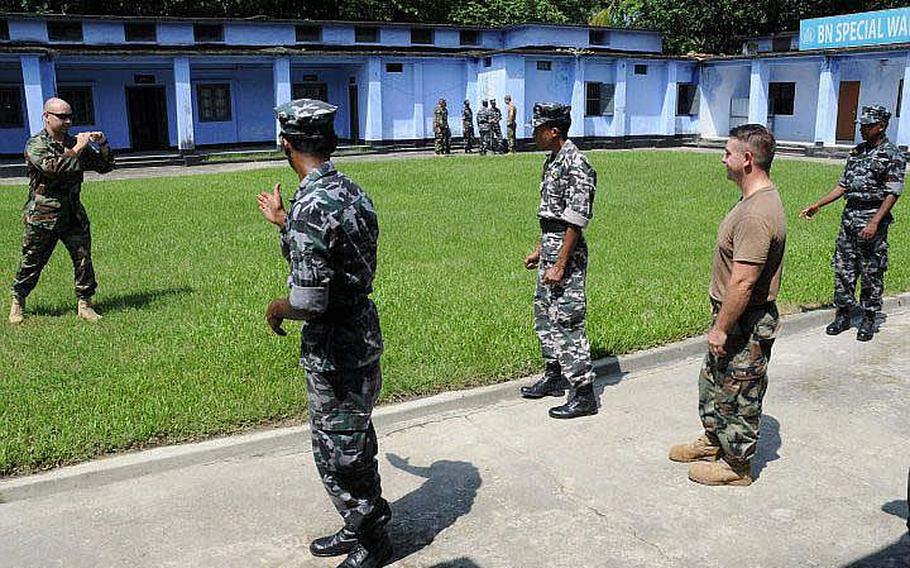 SASEBO NAVAL BASE, Japan — For the first time, the Bangladesh navy is participating in the U.S.-led Cooperation Afloat Readiness and Training exercises, Navy officials said.
The Bangladesh leg of the 17th annual exercises began Sunday and will last for eight days, according to a Navy news release.
Four U.S. Navy ships and approximately 500 servicemembers will participate in the training. In addition to community relations projects in Bangladesh, servicemembers from both countries will participate in dive training, riverine warfare, helicopter operations, ship boarding, and medical service projects, the release said.
There are eight countries — Bangladesh, Brunei, Cambodia, Indonesia, Malaysia, Philippines, Singapore and Thailand — participating in CARAT this year. Each phase of the exercise is planned by the U.S. Navy and the host nation's maritime forces.
"We've got a challenging schedule to complete over the next 8 days, including an aggressive range of at-sea events," said Rear Adm. Tom Carney, commander of Task Force 73 and the executive agent for the exercise. "The friendships, understanding and trust we develop between the next generation of naval leaders are equally important to what we learn and exercise at sea."
The ships participating in the Bangladesh exercise include the guided-missile destroyer USS Kidd, the frigate USS Ford, the mine countermeasures ship USS Defender and the dive and salvage rescue ship USNS Safeguard.
From staff reports