Typhoon Bolaven hits Korea mainland, capsizes boat at sea
---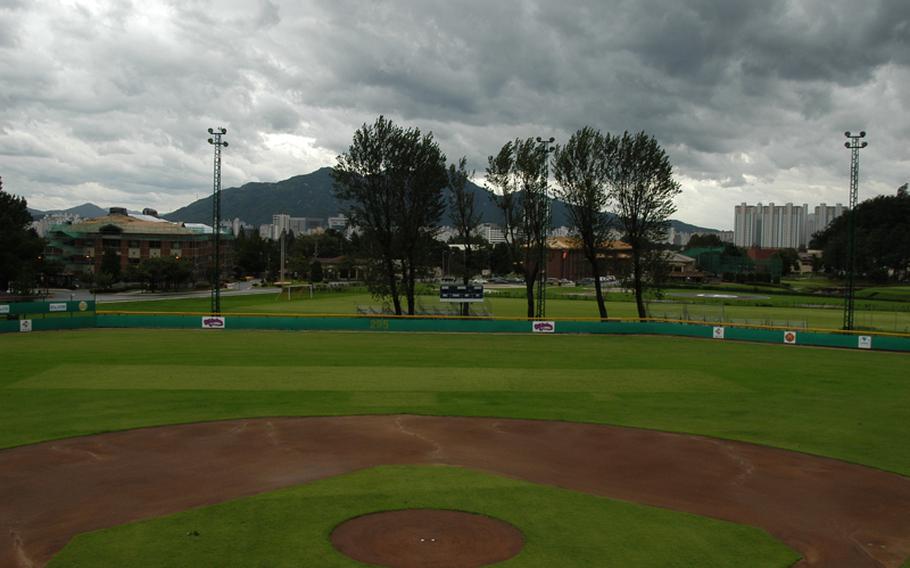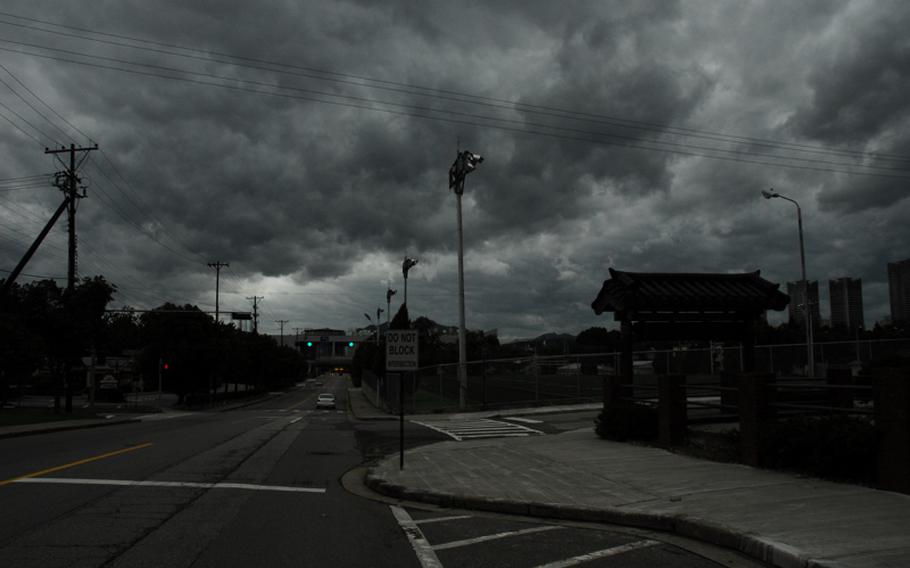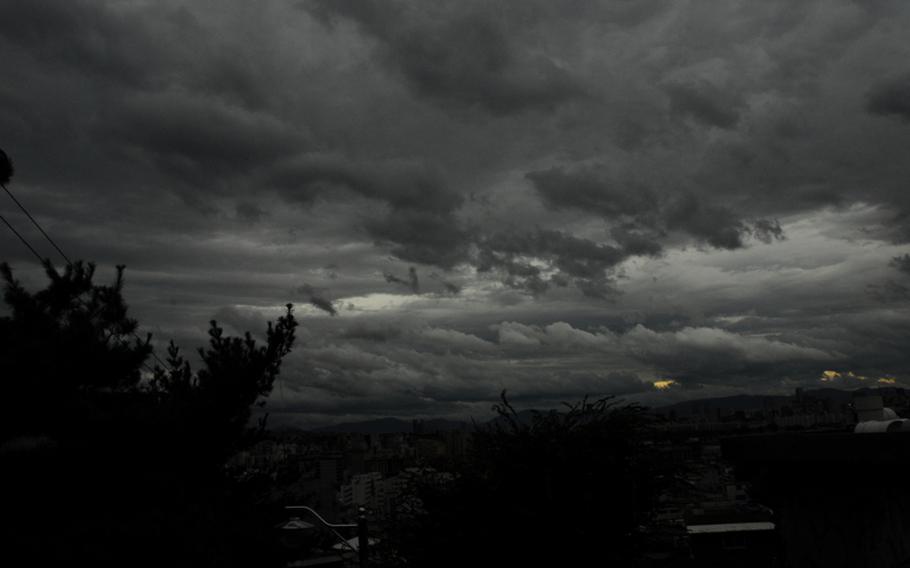 Typhoon Bolaven struck the Korean peninsula on Tuesday morning, causing widespread power outages and capsizing a Chinese boat near Jeju Island, leaving several dead and missing.
The storm was located near Seosan, a city near the east coast roughly 60 miles north of Kunsan Air Base, at 1 p.m. and Osan Air Base was within its 186 to 310 mile wind gust radius by 1:30 p.m., according to the Korea Meteorological Administration.
Bolaven was expected to reach Seoul by 2 p.m. and Uijeongbu by 3 p.m. The storm was slowly weakening but remained a medium-sized typhoon capable of overturning cars and uprooting trees, the KMA said.
The storm churned up rough seas that smashed two fishing ships into rocks, killing at least five fishermen and forcing the coast guard to perform a daring rescue for the survivors, The Associated Press reported.Rescuers saved 12 fishermen and were still searching for 10 missing from the Chinese ships that hit rocks off South Korea's southern Jeju island, AP reported. Separately, at least three other people died as Typhoon Bolaven knocked out power to hundreds of thousands of South Koreans and canceled flights, AP reported.
Power outages at nearly 200,000 homes had been reported as of noon, according to Park Geun Ho, an officer with the National Emergency Management Agency.
He said Jeju Island, a popular vacation spot off the country's southern coast, had so far taken the brunt of the storm's impact in South Korea, with damage reported to traffic lights, cars and ships.
In Seoul, wind gusts and rainfall began to increase late Tuesday morning. The storm is projected to pass over the capital – home to U.S. Army Garrison Yongsan – later in the day.Yongsan is projected to receive 4 to 6 inches of rain on Tuesday and wind gusts of 55 to 60 knots, according to the garrison.
All DODDS schools in South Korea were closed on Tuesday and the annual Ulchi Freedom Guardian exercise was suspended in anticipation of the typhoon.
---
---
---
---