Two-month Foal Eagle exercise to end quietly in South Korea
---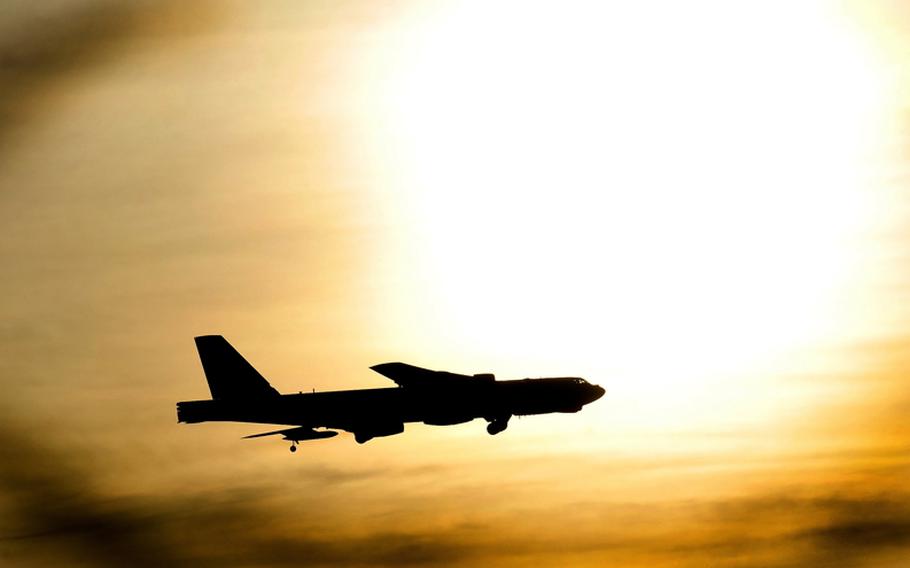 SEOUL — It appears that Foal Eagle, the largest annual joint U.S.-South Korea military exercise, will draw to a close Tuesday with not a bang, but a whimper.
U.S. Forces Korea put out a release and posted a statement on its Facebook page marking the end of the eight-week exercise devoid of any of the gamesmanship seen at the height of Foal Eagle, when each military movement was met with North Korean threats and intimidation.
Despite the North's repeated insistence that the U.S.-South Korean exercise was preparation for an attack, the USFK statement merely repeated the oft-used sentiment that the exercise provides, "valuable military training based on realistic requirements and missions, and [is] designed to improve the alliance's readiness to defend the Republic of Korea."
The U.N. Command Military Armistice Commission informed North Korea prior to the exercise "of the non-provocative nature of this training," the USFK statement said.
Despite that advisory, the U.S. was uncharacteristically brazen at points during Foal Eagle, publicly acknowledging the use of an impressive array of military hardware during the exercise, including B-2 stealth bombers and a nuclear attack submarine.
North Korea traditionally issues threats and protests in response to Foal Eagle, but this year's exercise — combined with U.N. sanctions slapped on the rogue nation in the wake of its recent satellite launch and nuclear test — prompted the North to be more provocative than usual.
Among other things during the two months of Foal Eagle, North Korea declared void the armistice that effectively ended the Korean War, said it considers itself in a "state of war," vowed to turn Seoul and Washington, D.C., into a "sea of fire," and announced that its military had the go-ahead to use nuclear weapons on American interests.
The North also pulled its workers from the jointly run Kaesong Industrial Complex, shutting down operations at what had been the lone remaining symbol of inter-Korea cooperation.
Approximately 10,000 U.S. troops, along with as many as 200,000 South Korean soldiers participated in Foal Eagle, which the USFK Facebook post explained, "is a series of 20 separate but inter-related joint and combined field training exercises … spanning ground, air, naval, expeditionary and special operations."
---
---
---
---