Trump says Tillerson 'wasting his time' attempting to negotiate with North Korea
by
Kim Gamel
October 1, 2017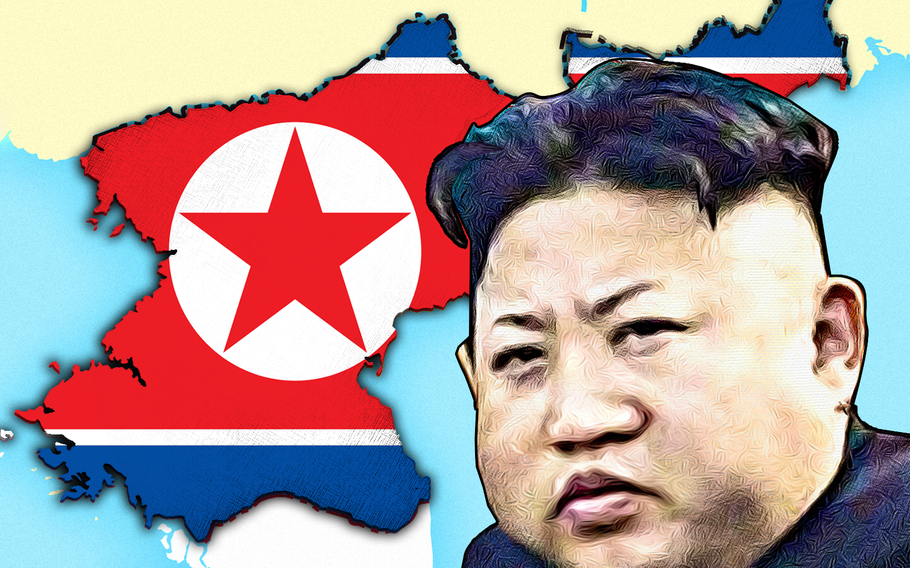 SEOUL, South Korea — President Donald Trump said Sunday that the secretary of state is "wasting his time" trying to negotiate with North Korea over the communist state's nuclear weapons program.
The comments, made in a series of morning tweets, came a day after Secretary of State Rex Tillerson said that Washington has "lines of communication to Pyongyang," even as the two sides trade threats and personal insults.
"I told Rex Tillerson, our wonderful Secretary of State, that he is wasting his time trying to negotiate with Little Rocket Man," Trump wrote, using his nickname for North Korean leader Kim Jong Un.
"Save your energy Rex, we'll do what has to be done!" he added.
Trump has said in the past he would be willing to talk to Kim under the right conditions. But he has more recently adopted a hard line, warning that he would "totally destroy" the North if necessary and insisting that military options are on the table.
The escalating war of words has stoked fears of a possible conflict on the divided peninsula, which was devastated by a 1950-53 war that ended in an armistice instead of a peace treaty.
About 28,500 U.S. servicemembers are based in the South.
Tillerson, meanwhile, has left the door open for dialogue and acknowledged for the first time that the United States was probing the North's willingness to talk. But he insisted that it was up to the North to halt missile launches.
"We have lines of communication to Pyongyang. We're not in a dark situation, a blackout," Tillerson told reporters Saturday during a visit to China. "We can talk to them, we do talk to them."
He reiterated that Washington would not recognize North Korea as a nuclear power but also has no plans for regime change.
Tillerson, who met with Chinese President Xi Jinping and other top officials, didn't elaborate and the State Department later appeared to walk back the remarks.
"North Korean officials have shown no indication that they are interested in or are ready for talks regarding denuclearization," U.S. State Department spokeswoman Heather Nauert said in a statement.
North Korea has made alarming progress toward its goal of developing a nuclear-tipped weapon that could reach the U.S. mainland. It has test-fired dozens of missiles, including two intercontinental ballistic missiles in July, despite a series of punishing U.N. economic sanctions.
The isolated country also conducted its sixth and most powerful nuclear test on Sept. 3, claiming it had detonated a hydrogen bomb.
For his part, Kim Jong Un has given no indication he's interested in talks and lobbed his own threats, claiming he may fire missiles into the waters near Guam and calling Trump a "mentally deranged U.S. dotard."
His foreign minister, Ri Yong Ho, also said Trump's words were a declaration of war and suggested the North may conduct the world's first atmospheric nuclear test in decades.
China, which fears instability in the region, and Russia have pressed the adversaries to pursue talks. Analysts suggested Tillerson's comments may have been aimed as much at Beijing as Pyongyang.
North Korea has participated in talks in the past in exchange for concessions and aid from the West.
But so-called six-party talks involving the two Koreas, the United States, China, Russia and Japan broke down in 2009 and efforts to restart them have consistently failed.
gamel.kim@stripes.com Twitter: @kimgamel