Troops from three nations train to respond to disasters where WWII atomic bombers took flight
by
Seth Robson
February 19, 2020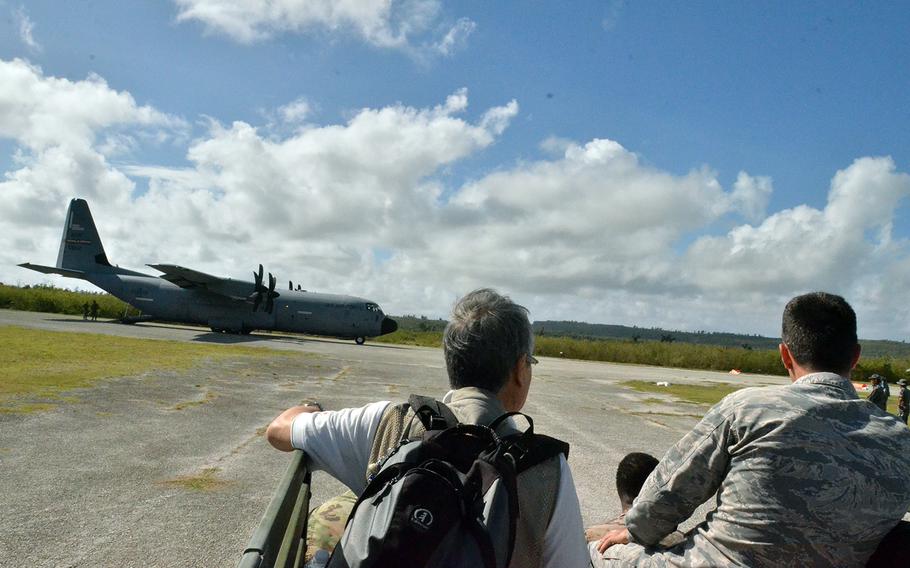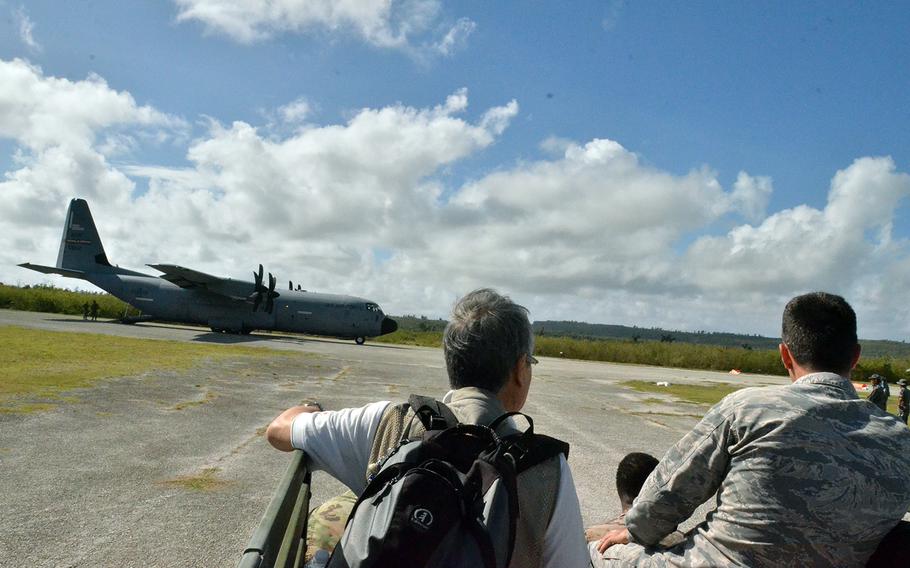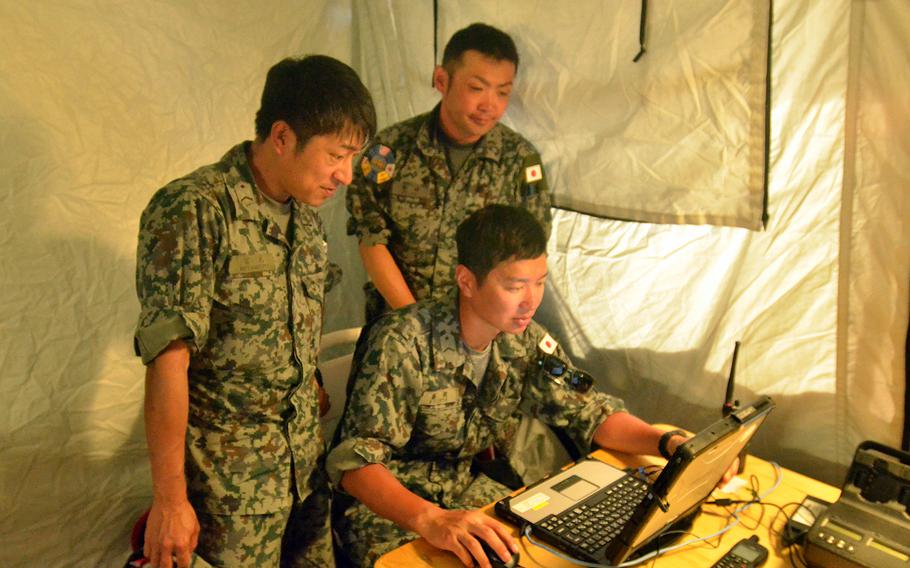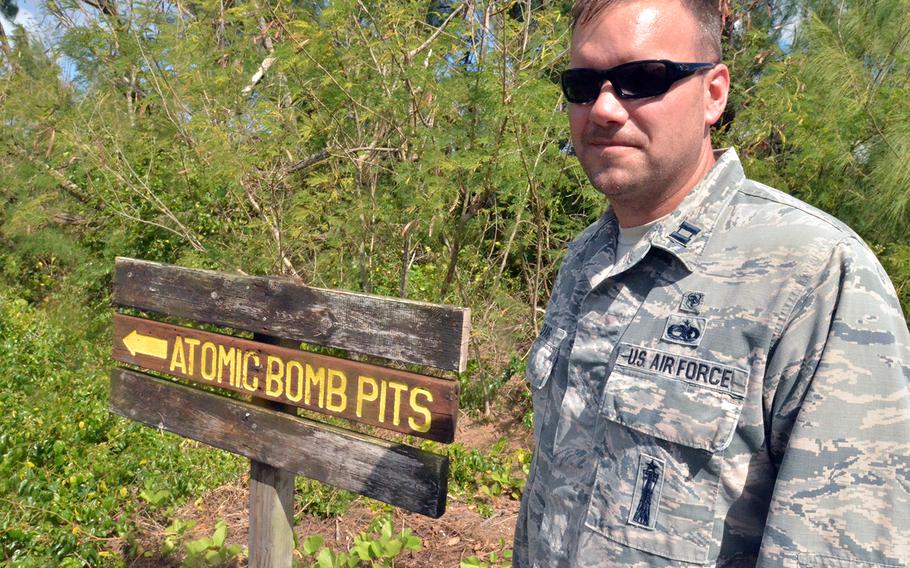 TINIAN, Northern Marianas — The ground is rock hard on the island where American warplanes armed with atomic weapons set off to bomb the Japanese cities of Hiroshima and Nagasaki in 1945.
Seventy-five years later, about 70 U.S., Japanese and Australian troops camped side by side in this uncomfortable location, honing skills they'll need to save lives next time a disaster strikes in the Pacific.
That happens often in this part of the world. In 2018, for example, Tinian bore the brunt of Super Typhoon Yutu, which brought sustained winds of 180 mph that caused widespread damage and killed a woman on the island on Saipan.
The troops, doing humanitarian and disaster response training that's part of the larger annual Cope North exercise, set up their headquarters not far from the spot where atomic weapons were loaded onto the Boeing B-29 Superfortress bombers Enola Gay and Bockscar.
"They loaded the bombs here," said Air Force Capt. Joshua Craig, 36, a medical officer with the 18th Air Medical Evacuation Squadron out of Kadena Air Base, Okinawa, as he stood beside a wind-battered tent on the island Tuesday.
He has been using a walkie-talkie to help arrange flights off Tinian for role players with simulated injuries and medical issues.
Craig is eager to check out pits on the island where the atom bombs, known as Fat Man and Little Boy, were loaded onto the B-29s bound for Hiroshima and Nagasaki, he said.
The Pittsburgh, Pa., native started his military career as an enlisted airman maintaining cruise missiles with the 2nd Munitions Squadron at Barksdale Air Force Base, La., and still proudly wears a missile-shaped patch.
"For us this is where it all began," he said. "We are all aware of the history of it. Without that our career field didn't exist."
The troops training on Tinian were working out of a temporary camp and sleeping in one-person tents anchored to sandbags.
The ground on the island is too hard to hammer tent pegs into, said Royal Australian Air Force Wing Commander Melissa Nelson, who is leading operations and security there during the exercise.
The troops' mission is to keep the airfield there open, she said. That involves air traffic controllers from the Air Force and Japan Air Self-Defense Force guiding planes to and from the runway and security forces making sure nobody strays into the path of an aircraft.
The troops are testing their ability to respond to an earthquake, arrange for the evacuation of injured people and distribute food, water and humanitarian supplies to survivors, she said.
Cope North, which began Feb. 12 and runs through the end of the month, involves more than 100 aircraft flying over the Commonwealth of the Northern Mariana Islands and the Federated States of Micronesia.
robson.seth@stripes.com Twitter: @SethRobson1