Tomodachi exercise unites US airmen, Japanese troops for disaster-prep practice at Yokota
by
Joseph Ditzler
February 21, 2020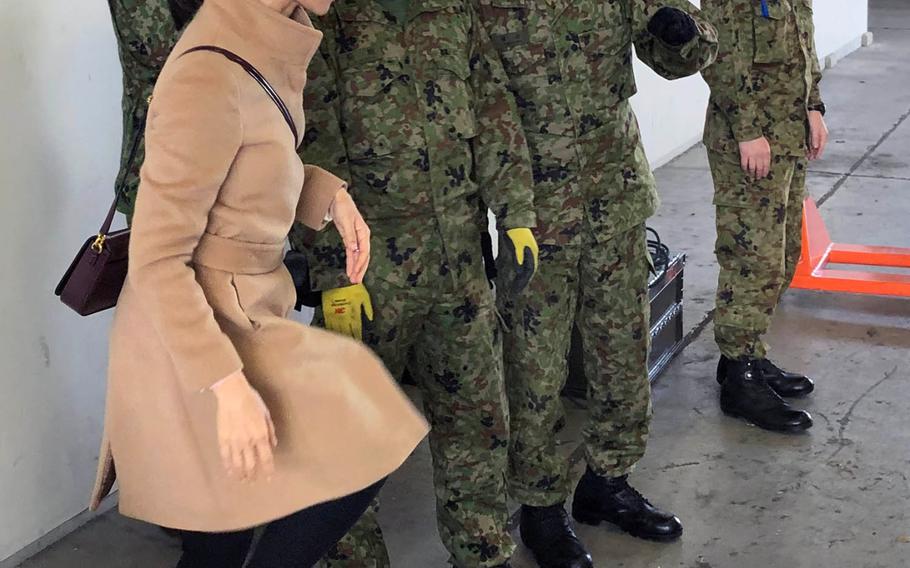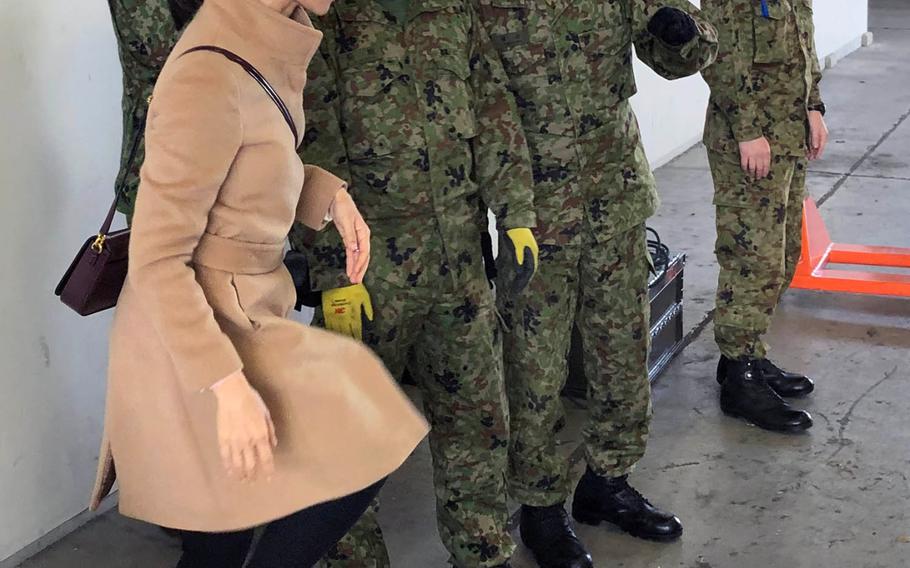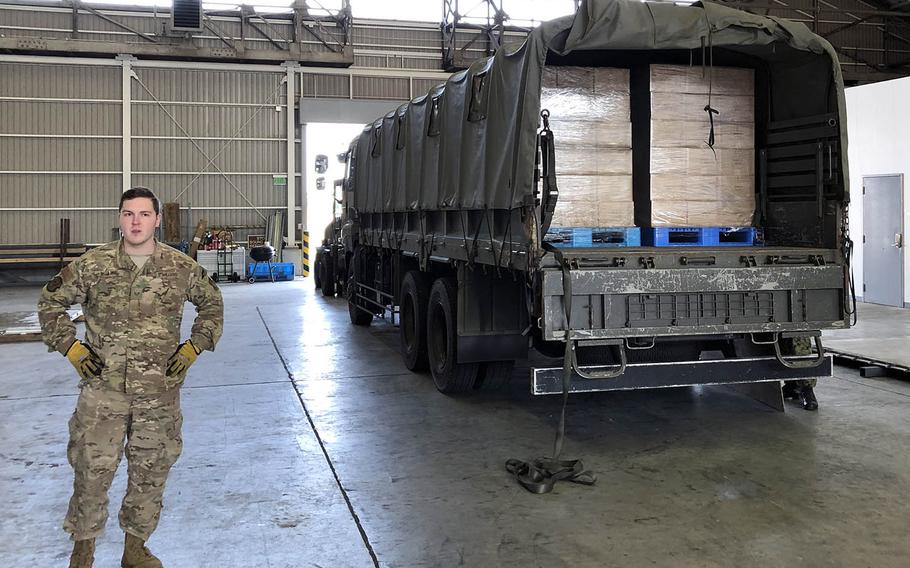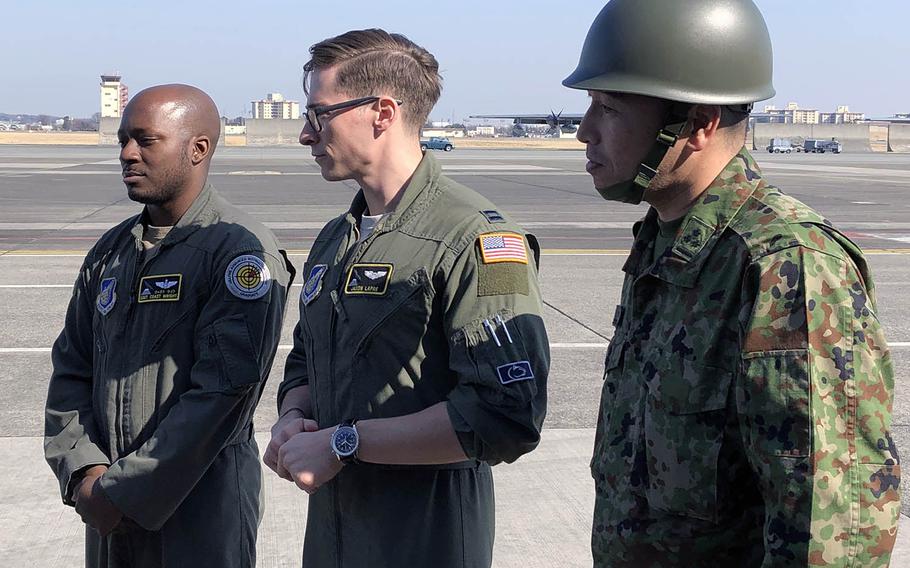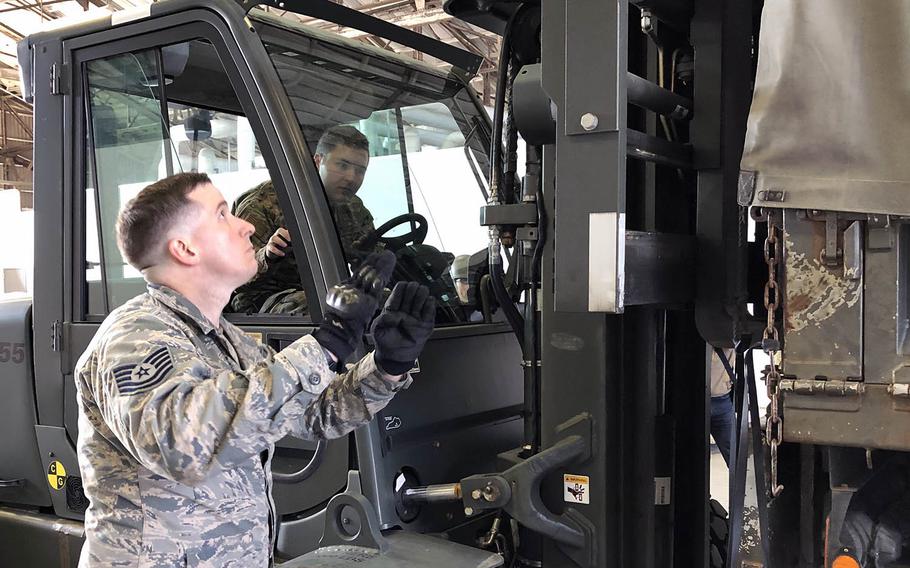 YOKOTA AIR BASE, Japan — A small group of U.S. airmen and Japanese troops met inside a hangar here Friday to prepare for the next disaster-relief effort in a nation prone to earthquakes and typhoons.
Yokota's 374th Airlift Wing participated for the first time in Japan's annual, nationwide Joint Bilateral Disaster Relief Exercise, which the Air Force calls Tomodachi Rescue Exercise, or TREX, said Capt. Jason Le Pré, of Owings, Md., the pilot and deputy mission commander.
Tomodachi — "friend" in Japanese — recalls the monthslong, $90 million relief operation of the same name that the U.S. Air Force undertook after a magnitude 9.0 earthquake and 130-foot-high tsunami devastated northeastern Japan in March 2011.
Both nations joined to help the tens of thousands of Japanese citizens left homeless by the disasters. More than 20,000 were believed killed and another 2,500 went missing. The annual bilateral exercise grew from that effort.
Friday's drill involved the Japan Ground Self-Defense Force driving 10,000 Meals, Ready to Eat to a Yokota hangar in two trucks, said JGSDF Capt. Hideyuki Hotsuki through a translator. The trucks arrived within a prescribed time window from several locations.
U.S. airmen with a forklift unloaded the trucks, staged the stacks of MREs on pallets designed for airlift and prepared them for loading onto one of Yokota's C-130J Super Hercules.
The MREs were bound the next day to Komaki Air Base, a Japan Air Self-Defense airfield north of Nagoya, Le Pré said.
"We're trying to use this exercise as an opportunity to see what type of coordination, what additional coordination is needed and see where any hang-ups are along the process," he said.
The loadmaster — Staff Sgt. Marcus Wright, of Charlotte, N.C. — said the Japanese forces also employ C-130s. Delivery is pretty much routine, he added.
"Once they brought it here, it was easy to transfer to our platforms," Wright said.
Military spouse Yuko Carlan, a native of Nagoya, volunteered to serve as translator between the Japanese and American troops. Tech. Sgt. Daniel Blair of Sarasota, Fla., worked with Staff Sgt. William McAtee, the forklift driver, to unload the Japanese trucks.
ditzler.joseph@stripes.com Twitter: @JosephDitzler