Tokyo to keep many public spots shuttered as coronavirus infections surge across the city
By
Joseph Ditzler Hana Kusumoto
April 2, 2020
---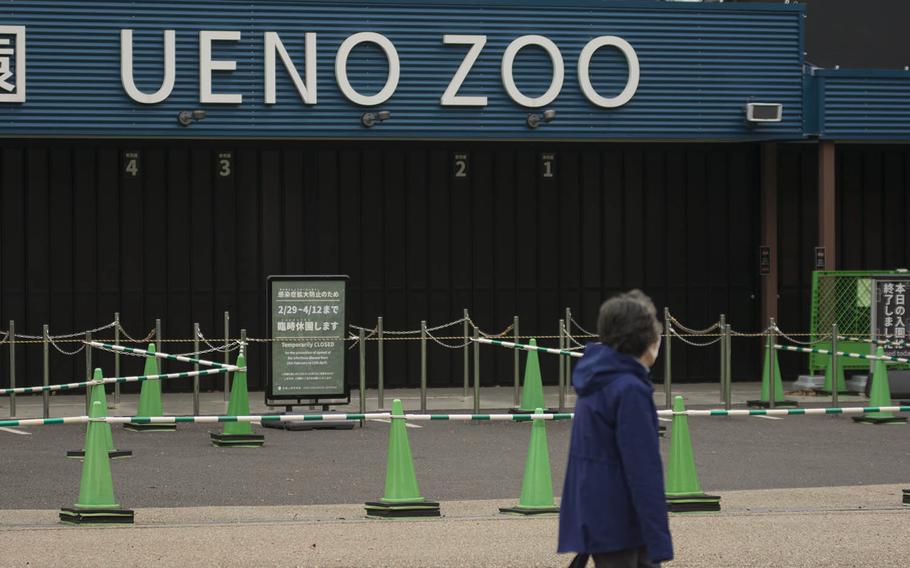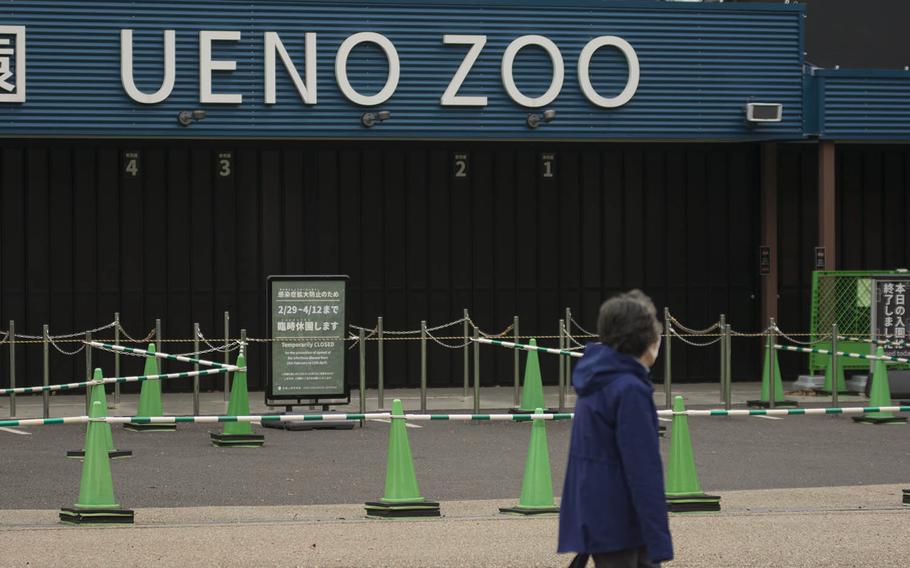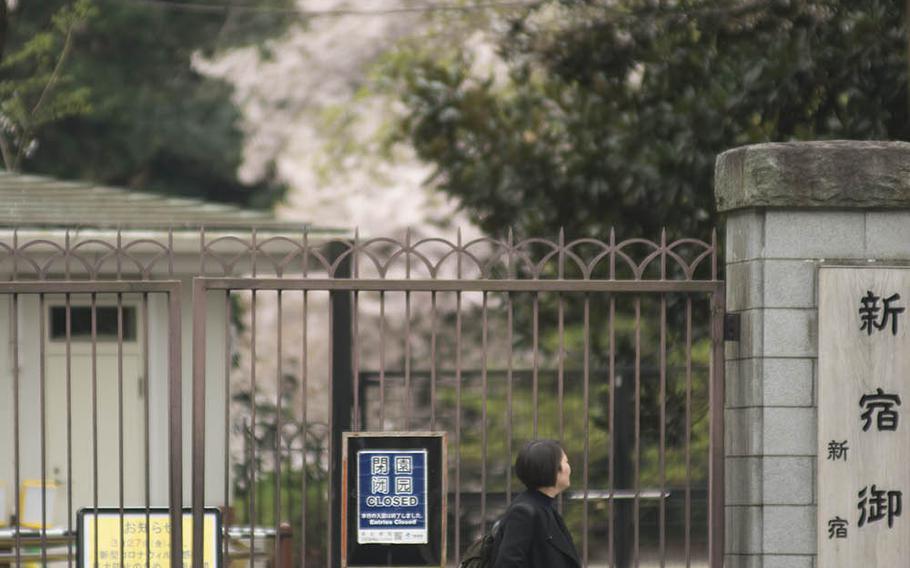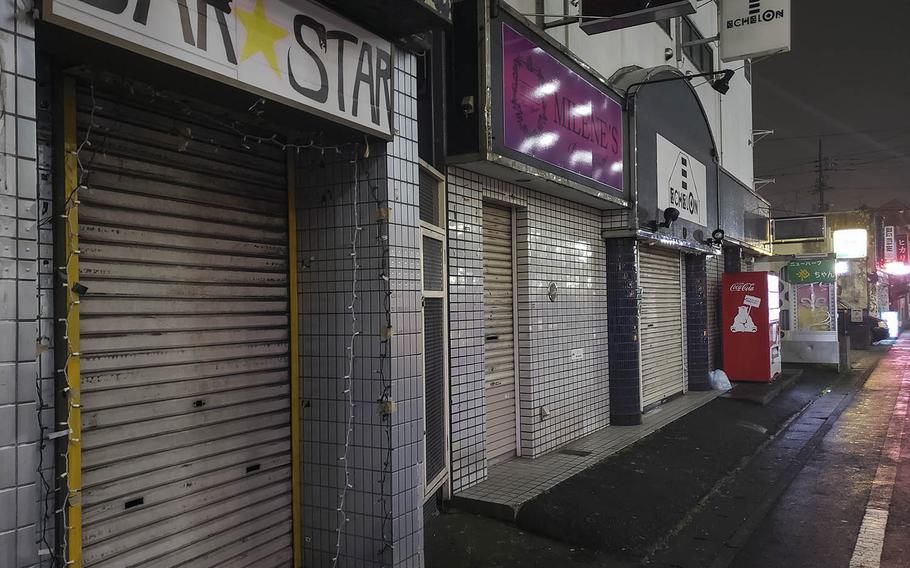 Stars and Stripes is making stories on the coronavirus pandemic available free of charge. See other free reports here. Sign up for our daily coronavirus newsletter here. Please support our journalism with a subscription.
TOKYO — Zoos, museums and some parks will remain closed until at least May 6 as coronavirus infections surge across the city, the Tokyo Metropolitan Government announced Wednesday.
Tokyo-run public facilities, such as Ueno Zoo, Tama Zoo and the Museum of Contemporary Art Tokyo, were originally closed until April 12. However, with a recent, rapid increase of coronavirus cases in the metropolitan area, the city extended the measure until May 6, which is the last day of Golden Week, a series of Japanese national holidays.
Tokyo Metropolitan Government governs 23 central wards, 26 cities, five towns and eight villages, including areas surrounding Yokota Air Base.
The city also announced it will cancel or postpone city-run events until May 6.
Tokyo, population 13.9 million, has the most coronavirus cases of all 47 prefectures in Japan, according to Ministry of Health Labour and Welfare statistics. The city counted 587 cases of coronavirus infection and 16 deaths as of Wednesday, according to its website. It reported 66 new cases on Wednesday alone.
During a meeting on coronavirus countermeasures Wednesday, Tokyo Gov. Yuriko Koike asked for residents' and city workers' cooperation.
"We are in a critical situation on the verge of (an) explosive increase of infection," she said.
Koike called on Tokyo residents to stay home on weekends, and to refrain especially from visiting entertainment establishments, such as night clubs and bars. She has urged residents to refrain from gatherings even in small numbers, including cherry blossom viewing parties. She also asked people to work from home as much as possible.
At Yokota Air Base in western Tokyo — headquarters of U.S. Forces Japan, 5th Air Force and the 374th Airlift Wing — security forces started medical screening at the gates Thursday. Entrants are asked three questions about their current health and recent contacts. A positive response to any question means further screening by a medical team.
For airmen, their families and many U.S. civilians working at Yokota, city establishments other than those providing essentials such as food, medical services, daycare or similar necessities are already off limits.
On Wednesday, wing commander Col. Otis Jones in a memo updated earlier restrictions by placing off limits until further notice all "non-essential off-base activities, including but not limited to bars, night clubs and similar establishments, onsens and public baths, off-base fitness facilities, large sit-down restaurants, shopping malls, movie theaters, arcades, indoor game centers, and Pachinko halls."
Also on Wednesday, the restaurant Popola Mama in Mori Town, a shopping mall near the Akishima train station, closed its doors after an employee tested positive for coronavirus, according to the mall's website.
Akishima, near Yokota, is the off-base home of some base personnel. The mall is open and "will continue to strengthen its internal cleaning, disinfection, and health management for employees," according to its website.
Travel from Yokota outside the local area, generally defined as the Tokyo suburbs surrounding the base, is also forbidden with some exceptions, according to Jones' order.
kusumoto.hana@stripes.com
Twitter: @HanaKusumoto
ditzler.joseph@stripes.com
Twitter: @JosephDitzler
---
---
---
---