Tokyo's coronavirus cases dip to 100 as US Navy in Japan reports 12 new infections
by
Aya Ichihashi Joseph Ditzler
August 31, 2020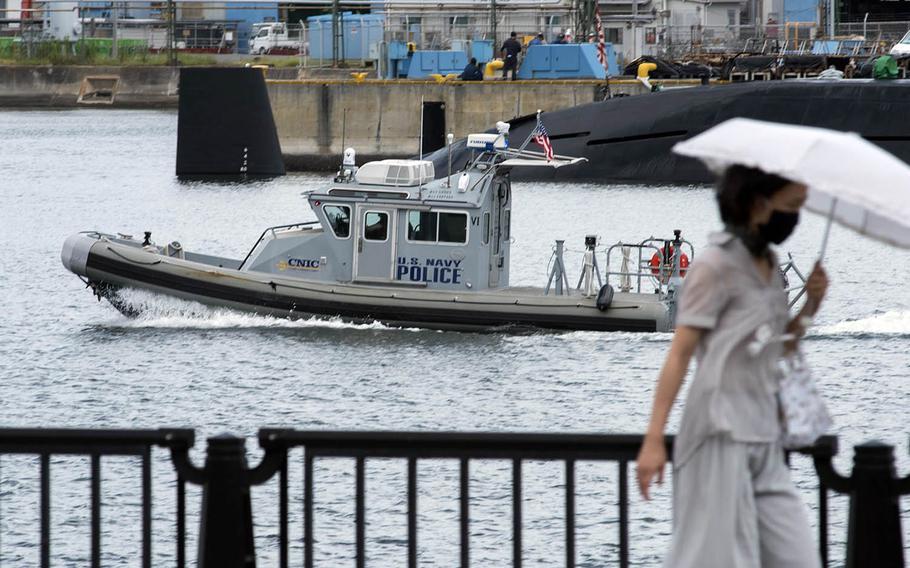 Stars and Stripes is making stories on the coronavirus pandemic available free of charge. See other free reports here. Sign up for our daily coronavirus newsletter here. Please support our journalism with a subscription.
TOKYO — The number of new coronavirus cases in Japan's capital city fell to 100 on Monday, the lowest daily count in a week, according to public broadcaster NHK.
Meanwhile, the U.S. military in Japan reported 13 new infections Monday: 12 at Yokosuka Naval Base and one at the Marine Corps' Camp Courtney on Okinawa. All the individuals who tested positive were already in quarantine, according to those installations.
The new cases in Tokyo on Monday pushed the pandemic total to 20,817, according to NHK, which cited the Tokyo Metropolitan Government.
The daily count has been higher than 100 for seven consecutive days; it peaked at 472 cases on Aug. 1. The metro area reported 95 cases on Aug. 24, according to the metro government website.
The seven-day moving average of new cases in Tokyo fell from 275.3 on Aug. 20 to 197.7 on Sunday, according to the metro government website.
At Yokosuka, about 40 miles southwest of central Tokyo, seven new cases identified as close contacts tested positive for the virus, according to a base news release. Base spokesman Randall Baucom said those seven were tested in quarantine.
Another five individuals had recently arrived in Japan and were in mandatory 14-day quarantine when they tested positive, the Yokosuka release said.
Okinawa prefecture reported 23 new cases Monday, according to the Ryukyu Shimpo newspaper, which cited a prefectural official.
On its website, the prefecture reported 31 new coronavirus infections on Saturday and 33 on Sunday. A man in his 80s died Saturday in Okinawa city, the 27th death linked to the virus on the island, according to the prefecture. The prefecture also reported three recent false positives: one on Aug. 25 and two on Thursday.
Friday, Okinawa Gov. Denny Tamaki extended to Sept. 5 a state of emergency just before the Okinawa Obon holiday started Monday. The holiday concludes on Wednesday.
"Please this year, have a quiet Obon; do not go to meet your grandpa and grandma," Tamaki said during a press conference. Obon typically involves travel to visit family.
"We cannot afford to have another complete lockdown like April to May; our economy will not survive," Tamaki said. "We have to live with coronavirus, and we must keep preventing the spread of the virus."
Avoid crowded spaces, wash hands frequently and maintain social distancing "and maybe one day, we'll have zero coronavirus," he added.
ditzler.joseph@stripes.com Twitter: @JosephDitzler
ichihashi.aya@stripes.com Twitter: @AyaIchihashi