Tokyo police beef up warnings about 'rip-off bar' scams targeting foreigners as tourist numbers surge
by
Theron Godbold Hana Kusumoto
November 17, 2019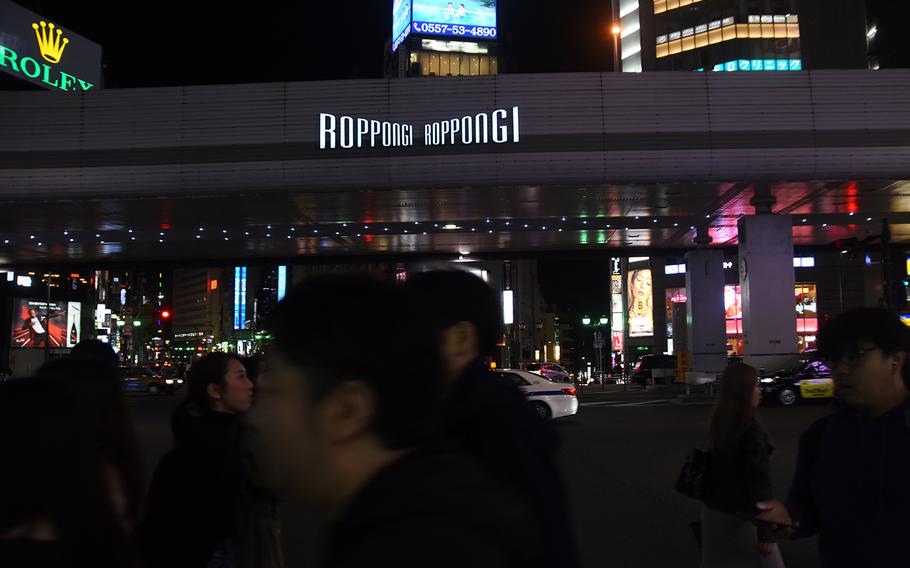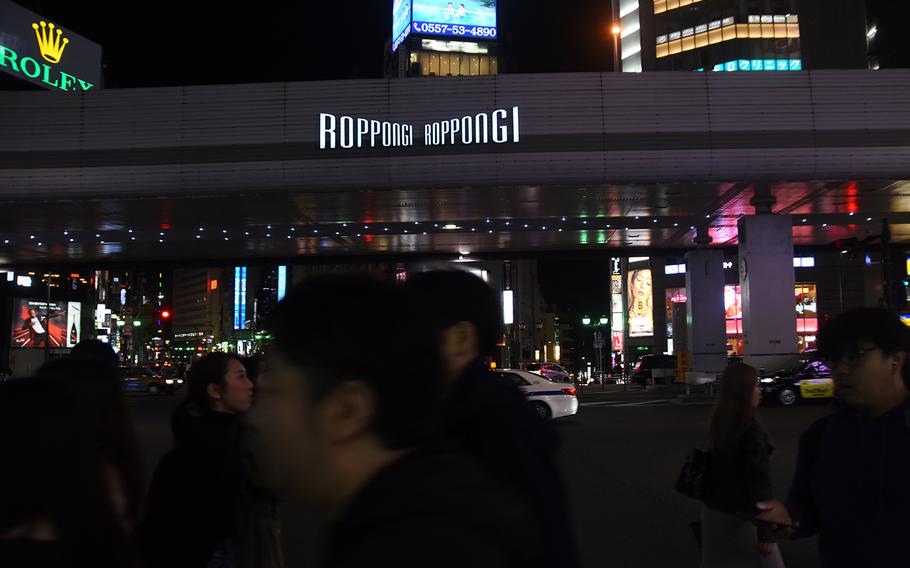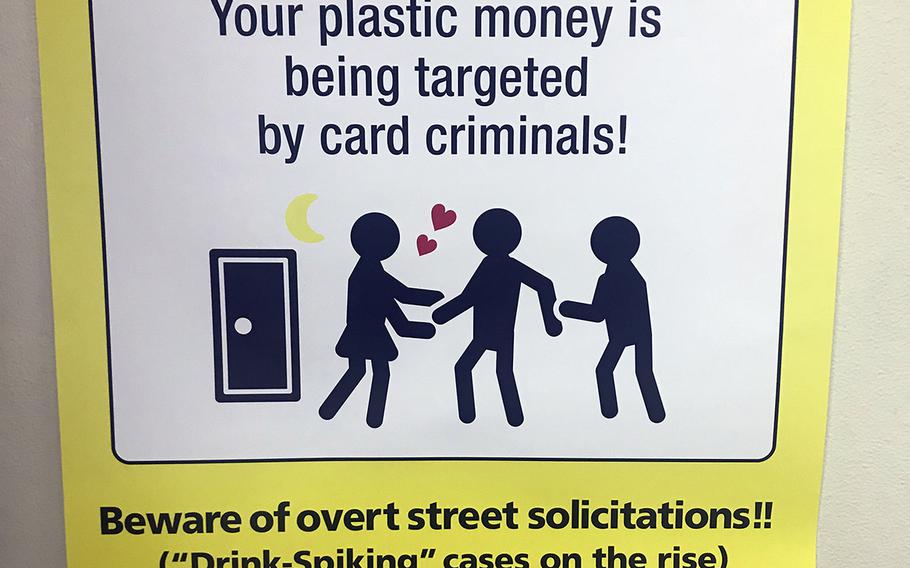 TOKYO — Bracing for an influx of tourists as the 2020 Olympics draw near, Tokyo police are warning of a potential increase in scams targeting foreigners in the city's entertainment districts.
So-called "rip-off bars" — a ploy targeting foreigners that may be familiar to some U.S. service members — have been on the rise, according to Tokyo Metropolitan Police. The scam typically involves patrons being lured inside a bar by street touts in areas like Roppongi and Kabukicho, then finding themselves charged excessively large tabs.
These bars, which are usually operated by foreigners from non-Western countries, have been known to charge a target's credit card more than once. In other cases, they are served strong or spiked alcohol and fudge the bill while the customer's consciousness is unclear.
"Entertainment districts are places where people go to refresh and enjoy, but it's also easy to commit crimes and violence," said Yuta Nagasaka, superintendent of the metro police's First Organized Crime Control Division.
Although police do not keep track of crimes targeting foreigners specifically, Nagasaka said he expects these incidents to increase as tourist numbers, which surged during the recent Rugby World Cup in Japan, climb even higher.
The Japanese government is aiming to increase foreign visitors to Japan to 40 million next year when the Tokyo Olympics take place. There were 31.2 million visitors in 2018.
Police are also seeing a trend of what they call "drink back girls" who typically target foreign men, Nagasaka said. These women find a target on the street or in hotel lounges, bars or via dating apps and lure them to go out for drinks at a rip-off bar.
The women, who usually receive half of the money paid by the target, often order expensive drinks to hike up the bill, Nagasaka said.
The U.S. military, which says it has not seen an uptick in crimes targeting Tokyo-based troops, regularly educates service members about such scams.
"We highly encourage our community to take advantage of serving in Japan so they can get off base," said U.S. Army Garrison Japan spokeswoman Gwendolyn Smalls. "We also stress that they do it safely and take the same precautions they would use when visiting any other city. Travel with a buddy, have a plan, be aware of your surroundings."
Japanese police have increased patrols and are working with community associations and restaurants and bars to clean up the streets and warn people about the touts, Nagasaka said.
Tokyo police have put up English posters, which can also be found at some U.S. military bases, showing a man and woman luring a person to a door. "Your plastic money is being targeted by card criminals," the posters read. "Beware of over street solicitations!! (Drink-spiking cases are on the rise)."
If you suspect you've been taken by this type of scam, call police immediately and have a copy of your credit card statement when filing a report, said Nagasaka, who added the best defense is avoiding the trap in the first place.
"Do not follow someone you don't know," he said. "You should think there is a catch when a stranger talks to you in English."
kusumoto.hana@stripes.com Twitter: @HanaKusumoto
godbold.theron@stripes.com Twitter: @GodboldTheron