Three US veterans killed in tanker crash while battling Australian bushfires
by
Seth Robson
January 24, 2020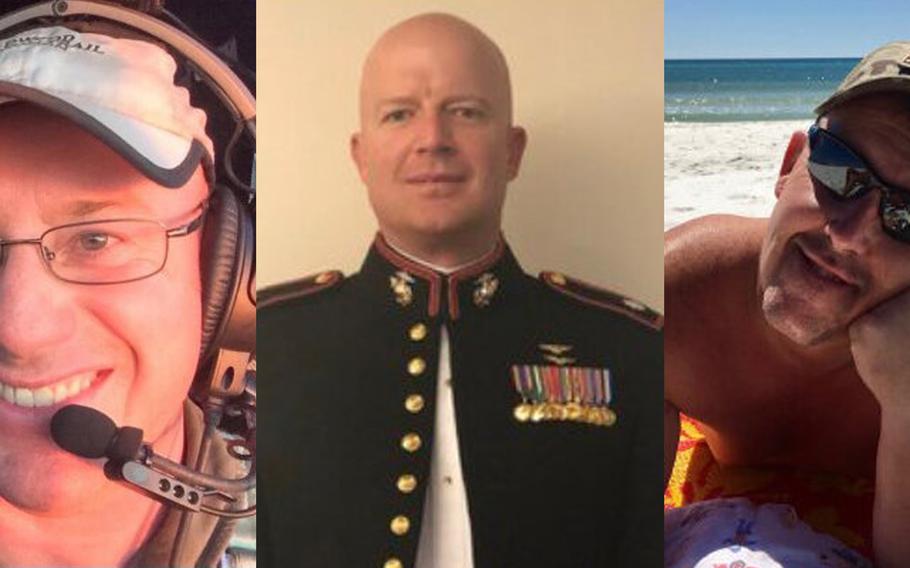 Three military veteran firefighters were killed when a C-130 Hercules air tanker crashed while battling bushfires Thursday in Australia, according to the plane's owner and operator.
The names and other details about the three fallen firefighters were in a statement released by Coulson Aviation, of Port Alberni, British Columbia, Canada, on its website Thursday.
The company confirmed that Capt. Ian McBeth, First Officer Paul Clyde Hudson and Flight Engineer Rick DeMorgan Jr. died in the crash, the cause of which remains unclear.
DeMorgan Jr. served in the Air Force and had 18 years' experience as a flight engineer on the C-130, serving 2,000 hours in combat.
"Rick lived in Navarre, Fla., and is survived by his two children Lucas and Logan, his parents Rick Sr, Linda, and his sister Virginia," the company said in its statement. "Rick had over 4,000 hours as a Flight Engineer with nearly 2,000 hours in a combat environment. Rick's passion was always flying and his children."
McBeth lived in Great Falls, Mont., and is survived by his wife.
"Ian served with the Wyoming Air National Guard and was still a member of the Montana Air National Guard. He has spent his entire career flying C-130's and was a qualified Instructor and Evaluator pilot. Ian earned his Initial Attack qualification for Coulson in 2018," the company said in its statement.
Hudson, of Buckeye, Ariz., retired from the Marine Corps as a highly decorated lieutenant colonel.
"Paul graduated from the Naval Academy in 1999 and spent the next twenty years serving in the United States Marine Corp in a number of positions including C-130 pilot," the company said in its statement.
US Ambassador to Australia Arthur Culvahouse said, in a statement Thursday, that he was "deeply saddened" by the tragic news.
"The brave Americans who died near Snowy Monaro died helping Australia in its time of need," he said in the statement.
The three had been battling bushfires in the Snowy Monaro region of the state of New South Wales when their plane lost contact with ground crews around 1:45 p.m. on Thursday, The Australian newspaper reported Friday.
The plane crash resulted in a massive fireball, with emergency services only finding the tail of the aircraft still intact, the newspaper reported.
"Our deepest condolences are with the family and friends of our fallen heroes,'' Coulson Aviation said in its statement. "We are incredibly moved by the outpouring of support from those in Australia and around the world. Our deepest condolences are with the family and friends of our fallen heroes.''
Earlier this month the Forest Service said 159 U.S. personnel, including 87 from the Forest Service, were helping battle bushfires in the Australian states of New South Wales and Victoria that have destroyed millions of acres of forest and claimed at 25 lives.
robson.seth@stripes.com Twitter: @SethRobson1