Three new coronavirus cases in US military in Japan; Marines on Okinawa testing hundreds
by
Aya Ichihashi Matthew M. Burke Seth Robson
July 20, 2020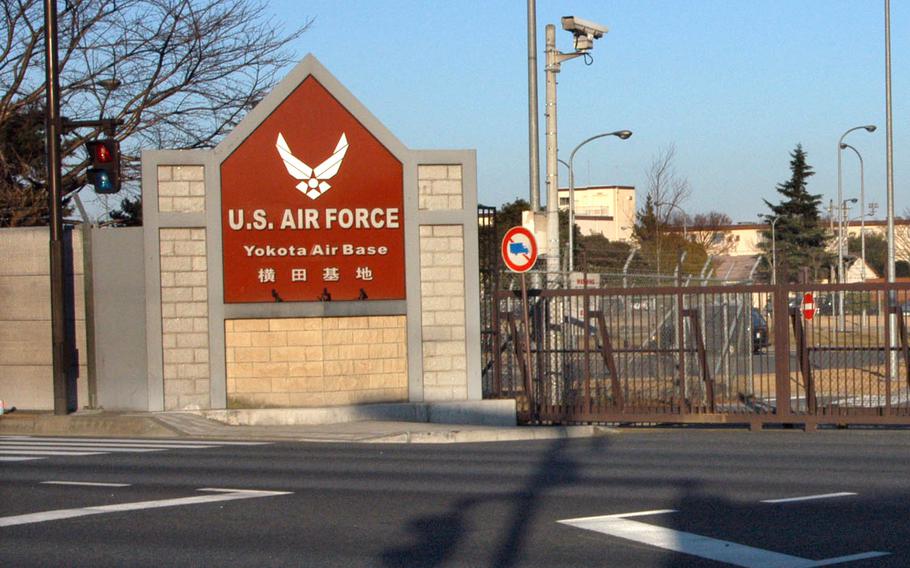 Stars and Stripes is making stories on the coronavirus pandemic available free of charge. See other free reports here. Sign up for our daily coronavirus newsletter here. Please support our journalism with a subscription.
Three new cases of coronavirus have surfaced at U.S. military bases in Japan, two on Okinawa and one in western Tokyo, according to an Okinawa prefectural official and the U.S. Air Force.
Two cases at Marine Corps Air Station Futenma on Okinawa were reported to Okinawa prefecture over the weekend, a prefectural health official said Monday. The new cases raised the total associated with a cluster outbreak on two Marine bases there to 136. The outbreak surfaced at Futenma and Camp Hansen following the Fourth of July weekend.
Futenma has reported 77 positive cases, Camp Hansen 59, according to information provided by the prefecture. Cases at three other bases brings the Marines' total on Okinawa to 140.
The Marine Corps does not directly release those numbers, citing a Defense Department policy.
Elsewhere, the Air Force reported a third case of coronavirus at Yokota Air Base, the home of U.S. Forces Japan in western Tokyo, according to a post on the official base Facebook page.
"A member of the Yokota community who returned from the US to Japan on 17 July has tested positive for COVID-19," the base announced Monday, referring to the respiratory disease cause by the coronavirus. The affected person had no symptoms and has been in quarantine since arriving at Yokota, according to the statement.
Thursday, a postal worker at Yokota tested positive and is also isolated along with anyone the person had close contact with. The base post office, closed Friday for cleaning, is scheduled to reopen 10 a.m. Tuesday, Kaori Matsukasa, a 374th Airlift Wing spokeswoman, said in an email Monday.
"Postal workers worked with public health officials to ensure all sanitation measures were completed and inspected before the reopening," she said.
"All customers are reminded to continue to follow protective measures such as wearing a mask and practicing social distancing when entering the post office and while waiting to pick up your package."
At Futenma, contract tracing is underway to determine whether the two new cases are connected to the cluster outbreak, the prefectural spokesman said. Some government officials in Japan customarily speak to the media on condition of anonymity.
"At this point detailed tracing is still ongoing to determine the origin," Marine Corps Installations Pacific spokesman Maj. Ken Kunze wrote Monday in an email to Stars and Stripes. "Our focus is on stopping the spread as we continue to conduct mission essential training in support of regional security and stability."
Kunze said that hundreds of individuals and entire units were tested to ensure the widest reach.
"We are not only testing those in close contact with someone who has tested positive, we are testing as many as possible if any potential contact occurred," Kunze wrote. "This testing has led to the large number of positive tests, the large majority being asymptomatic."
The Marine Corps and Air Force on Okinawa re-imposed strict limits on personnel movements and activities as cases ballooned.
In June, Yokota reported its first coronavirus case in its military community, a person who also had returned to Japan from the U.S.
An undisclosed number of Navy sailors tested positive for coronavirus in late April, after having been sequestered at Yokota before boarding vessels of the USS Ronald Reagan carrier strike group.
In May, the Air Force revealed that an undisclosed number of support staff accompanying the sequestered sailors had also tested positive.burke.matt@stripes.com Twitter: @MatthewMBurke1
ichihashi.aya@stripes.com Twitter: @AyaIchihashi
Robson.seth@stripes.com Twitter: @SethRobson1