Thousands of pets left behind in restricted zone near nuclear power plant
by
Chiyomi Sumida
May 28, 2011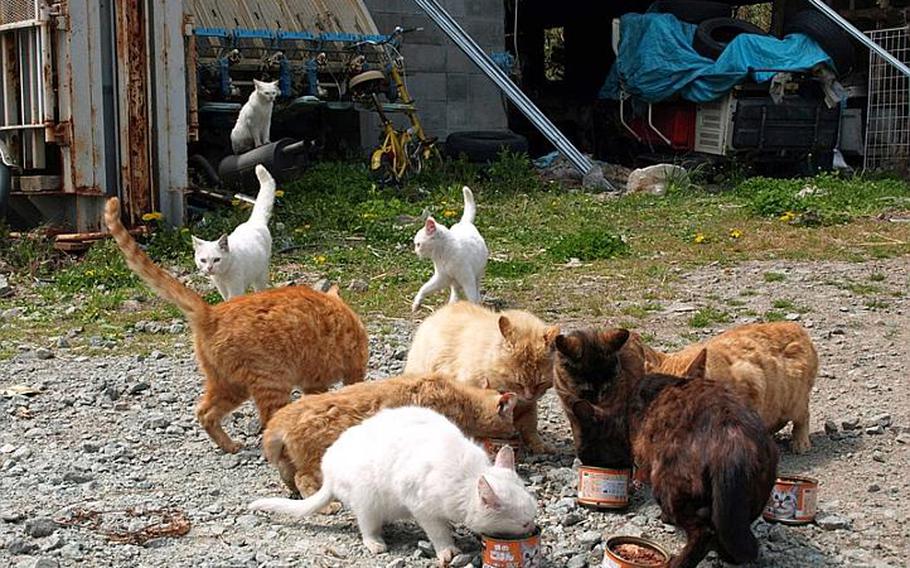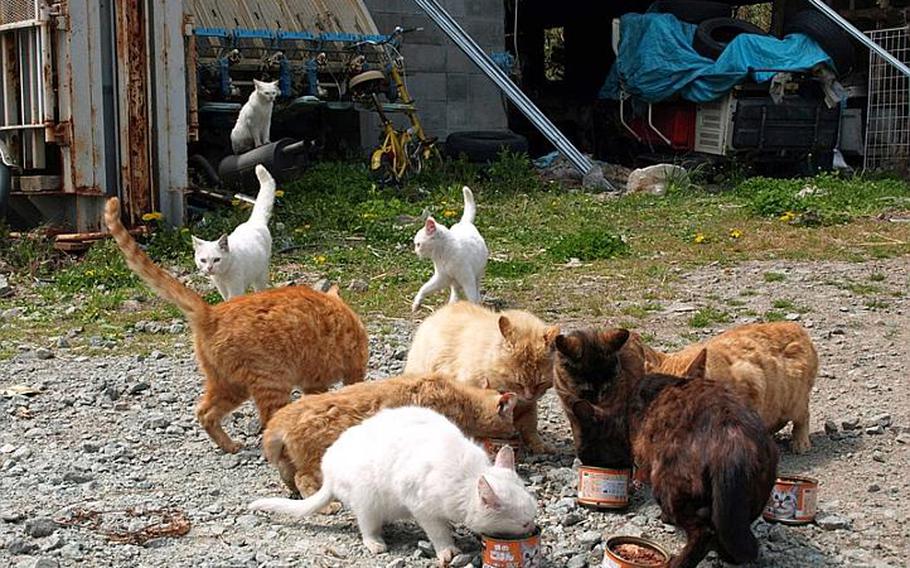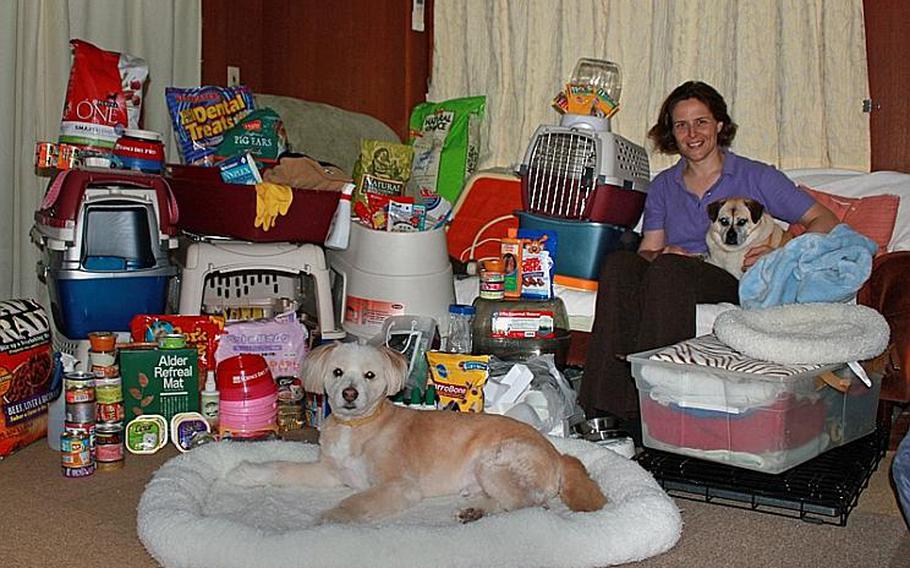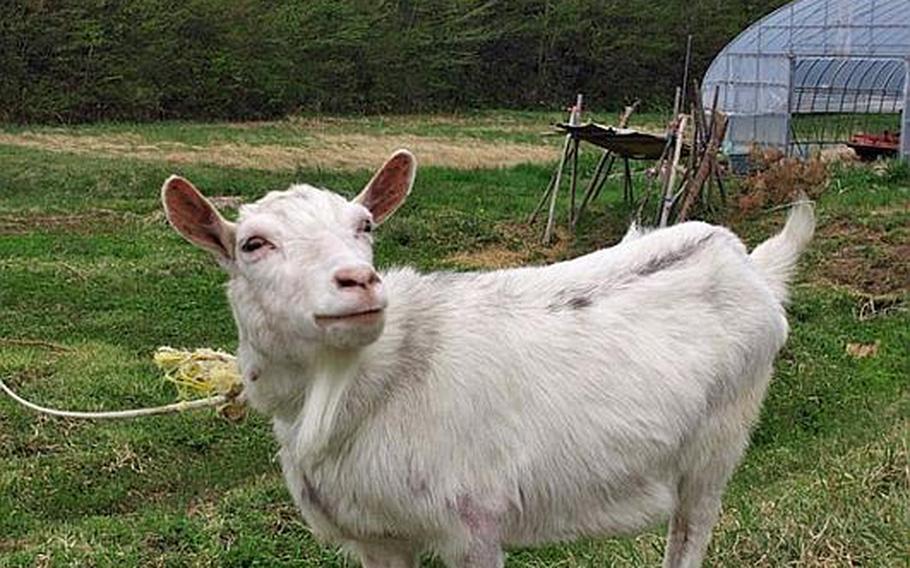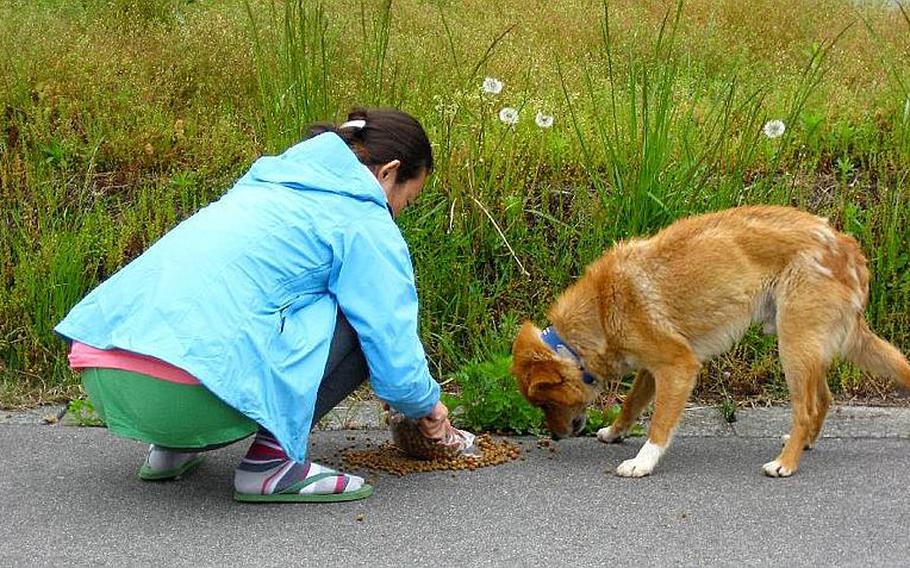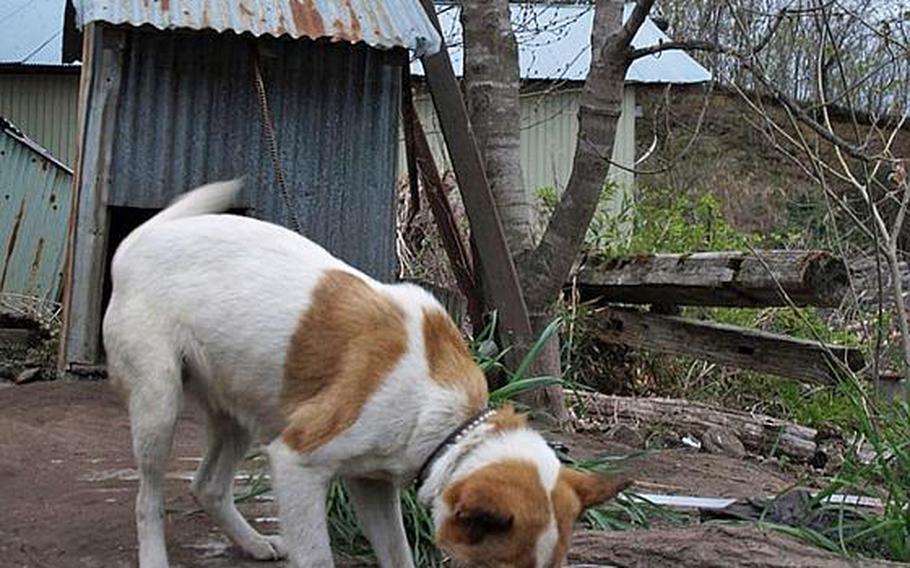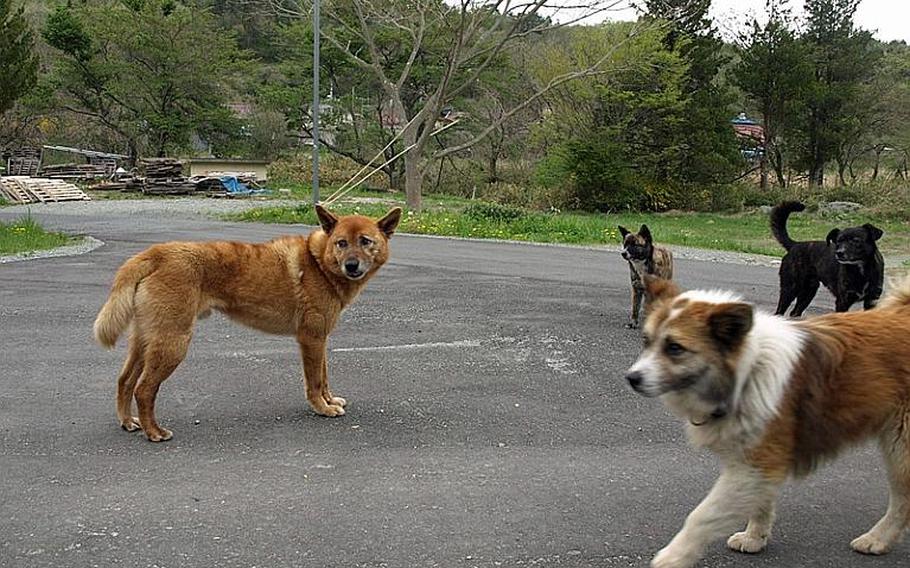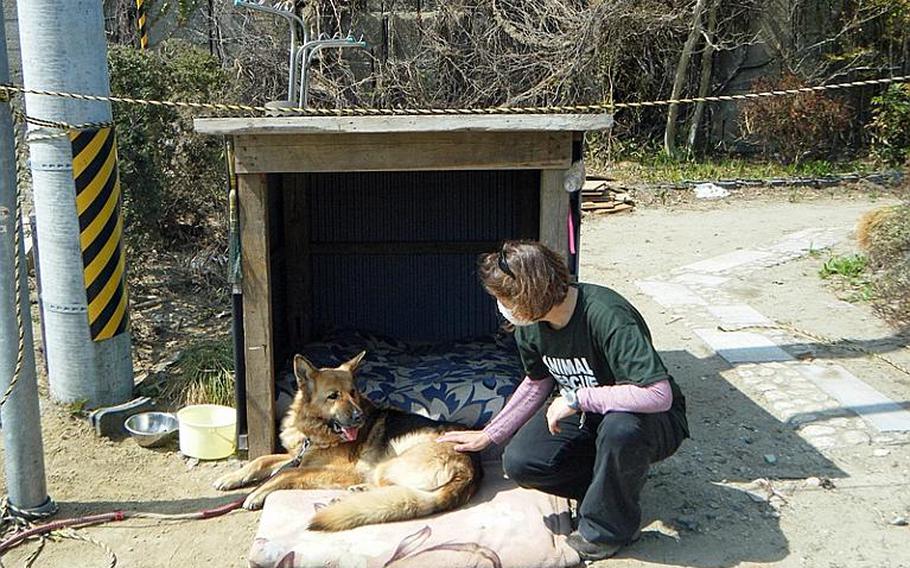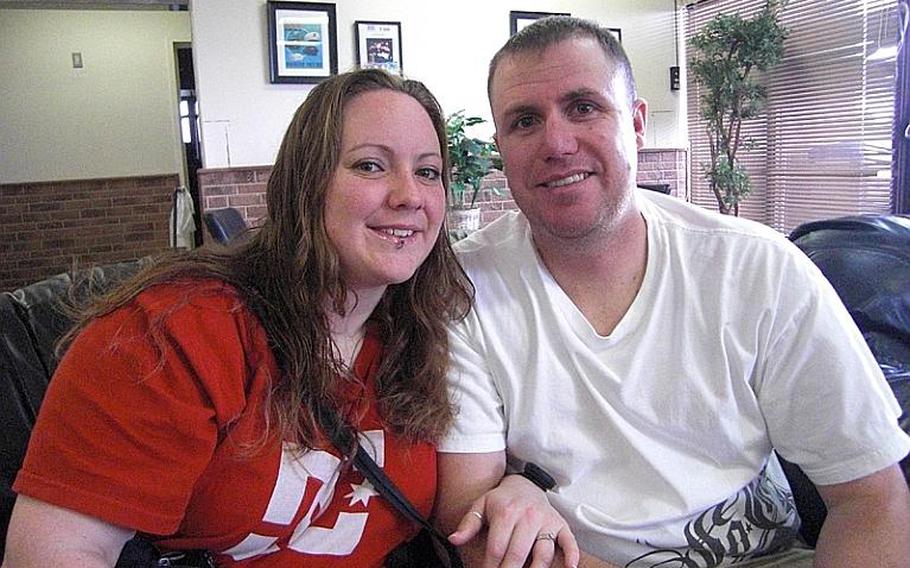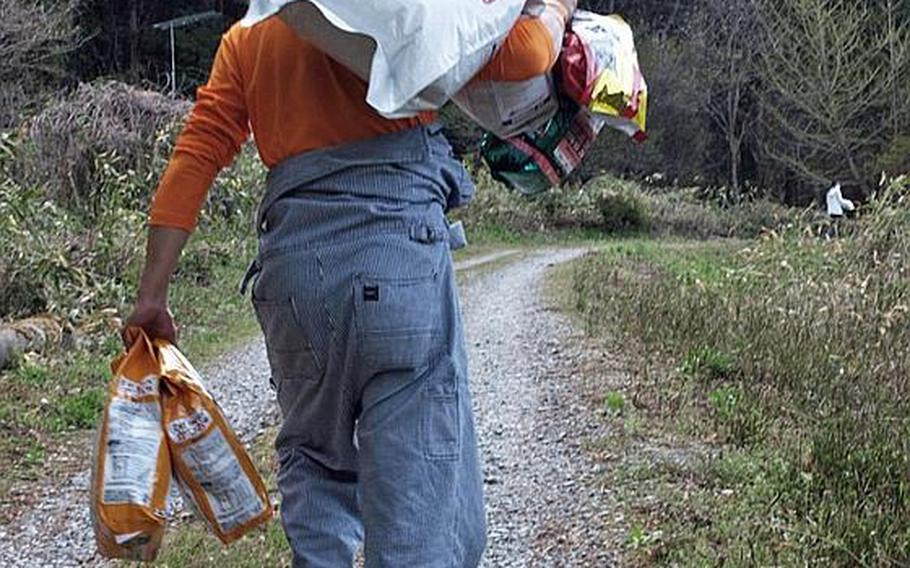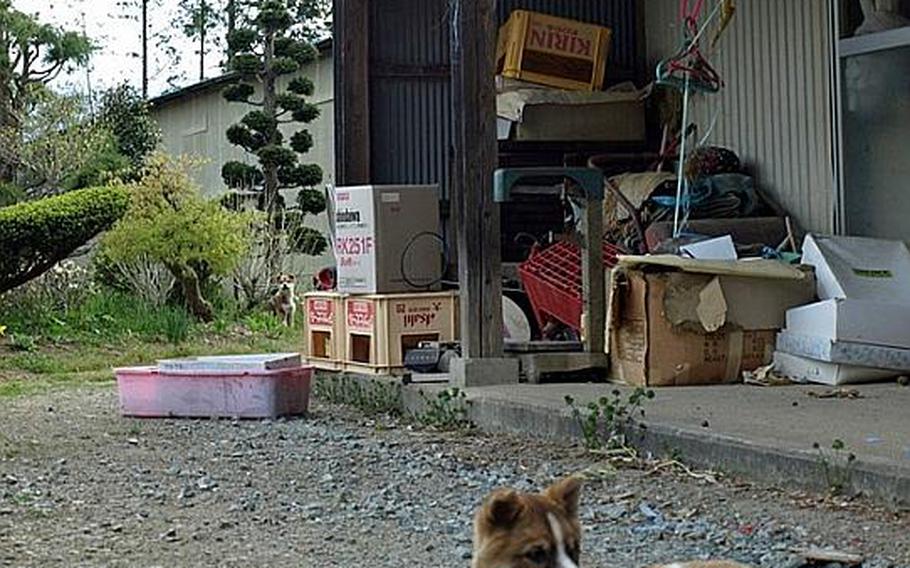 CAMP FOSTER, Okinawa — It's a daily struggle for those left behind. Their yelps go unanswered as they roam aimlessly in search of scraps of food.
They fend for themselves in the restricted zone surrounding the crippled Fukushima Dai-ichi nuclear power plant, not knowing when — or even if — their human companions will return.
After the March 11 earthquake and tsunami struck, residents in the area were ordered to evacuate. Knowing that most shelters banned pets and believing the evacuation would be short-lived, many residents left their pets behind. In past weeks, numerous dogs have been found dead, chained to their doghouses.
Despite efforts from animal rescue volunteers and advocacy groups, thousands of pets remain in the 12-mile no-go zone, they say.
"For dogs alone, there are at least 2,000 to 3,000 left behind in the restricted zone," said Yuri Nakatani, director of the Hiroshima-based animal rights advocate group Dogs and Cats Orphan Support.
Dogs and Cats Orphan Support has rescued about 400 dogs and cats so far from the area, said member Hirofumi Sasaki.
Animals rescued by the group are taken to a shelter in neighboring Tochigi prefecture, where they are paired with a temporary caregiver or adopted to a new home, Sasaki said.
"Besides food, what the animals in the shelter crave for is love of human beings," he said.
The Japanese government began efforts this month to rescue animals from the restricted zone around Fukushima.
About 67 dogs and cats have been taken to safety so far, according to Ministry of the Environment officials, who said it is unclear how many pets remain in the area.
There are 5,800 dogs registered in the nine municipalities covered by the evacuation zone, said Koji Okura, deputy chief of the Ministry's Office of Welfare and Management of Animals. The number of displaced cats cannot be estimated because Japan does not require cats to be registered, he said.
"It is not possible to figure out exactly how many dogs are still left within the zone," Okura said.
On May 10, the Japanese government allowed some Fukushima residents to return to their homes for two hours. Clad in protective radiation suits, the residents were allowed to fill to plastic bags with necessities and valuables. They were not allowed to take their pets with them.
"Well, aren't pets valuable?" said Nakatani, who questioned the government's policy on leaving the animals behind. She said the government must do more. Setting up pet-friendly evacuation shelters would be a start, she said.
The plight of the pets has drawn groups and volunteers from across Japan and abroad — including the U.S. military community — to take part in the rescue effort.
"We must help the little innocent ones who don't know how to defend themselves," Amanda Nemeth, the wife of Air Force Staff Sgt. Andrew Nemeth at Kadena Air Base on Okinawa, told Stars and Stripes recently.
Nemeth said that she posted a donation request at Okinawa Yard Sales, an online classified site popular among Americans on the island.
As responses rolled in, Nemeth drove around the island military bases and filled her van with pet food, supplies and donations, which were eventually sent to pet shelters on the mainland.
"We felt obliged to get as much stuff as possible," she said.
Kate O'Callaghan, an English teacher at the University of the Ryukyus on Okinawa, has traveled on her own money twice to mainland Japan to help two animal rescue volunteer groups, the Japan Earthquake Animal Rescue and Support and the Kinship Circle.
"There is still so much work to be done," said O'Callaghan, who is planning another trip to the mainland next month. "Just because it is out of the news does not mean that the need is not there."
To find out how you can help, contacts:
Dogs and Cats Orphan Support: Akiko Okano at: helpfukushimacatsanddogs@yahoo.co.jp
Kate O'Callaghan at: earthquakepets@gmail.com; http://earthquakepets.blogspot.com
Amanda Nemeth at: pixischat1@hotmail.com