Thomas to take over 7th Fleet
---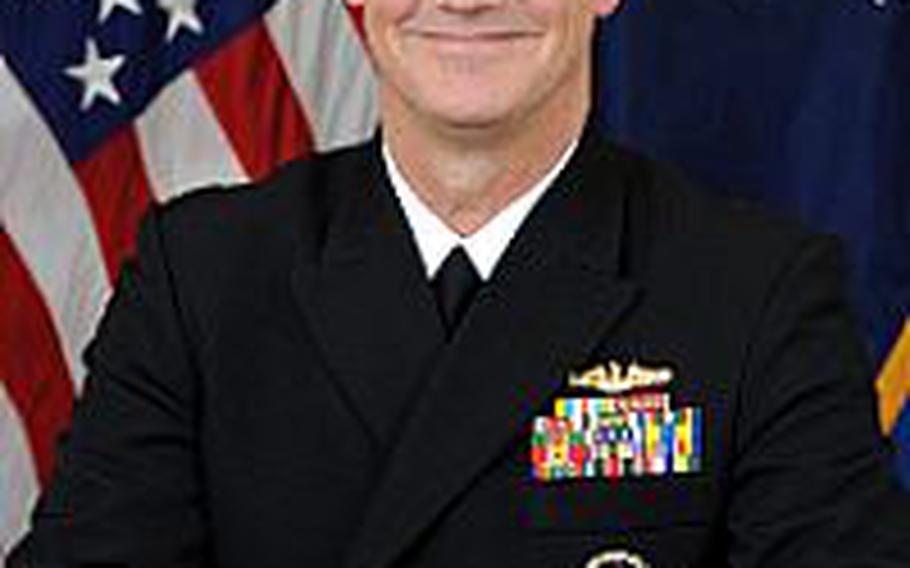 YOKOSUKA NAVAL BASE, Japan — A submariner has been nominated to take command of the Japan-based U.S. 7th Fleet, according to a Pentagon statement.
Rear Adm. Robert Thomas Jr., has been nominated by the president to assume command over the fleet and its area of operations, which spans more than 48 million square miles of the Pacific Ocean. If confirmed, Thomas would also gain a promotion to vice admiral.
Thomas shouldn't have any trouble finding his way around; he left Yokosuka in 2011 after commanding Submarine Group 7.
He is currently serving as chief of staff for strategic plans and policy, at the joint staff office in the Pentagon.
Thomas has served on several submarines in the U.S. Central Command and Pacific areas of operation, including as skipper of the fast-attack submarine USS Bremerton.
Earlier this month, current 7th Fleet commander Vice Adm. Scott Swift was nominated for reappointment to the same rank and designated for assignment as director, Navy staff, office of the chief of naval operations. Swift has served as 7th fleet commander since Sept. 7, 2011.
---
---
---
---