Thomas takes helm of Pacific-based 7th Fleet
By
Erik Slavin Slavin.erik@stripes.com
August 1, 2013
---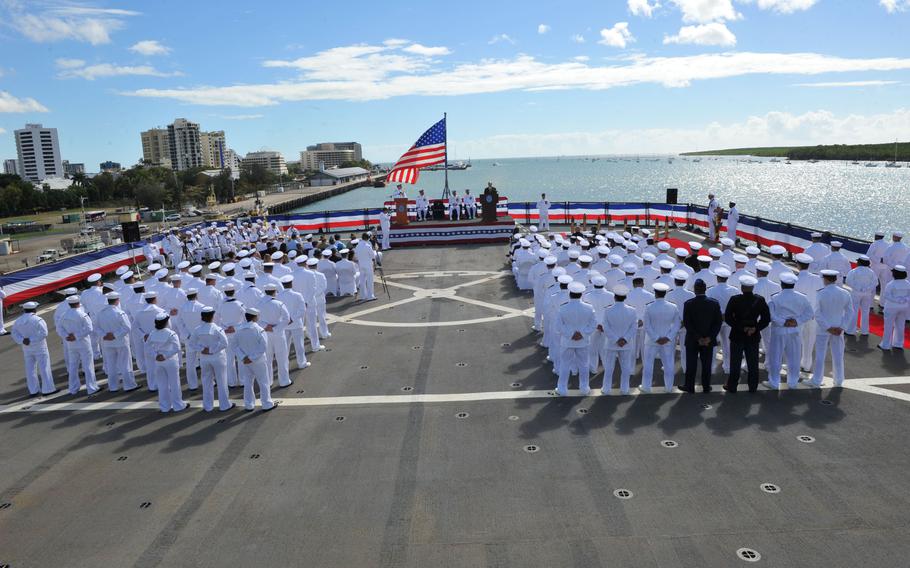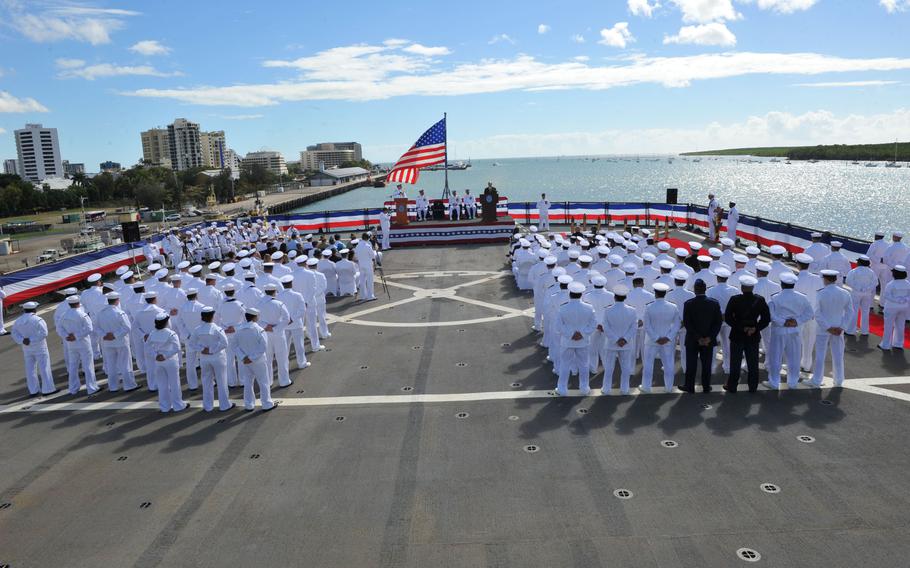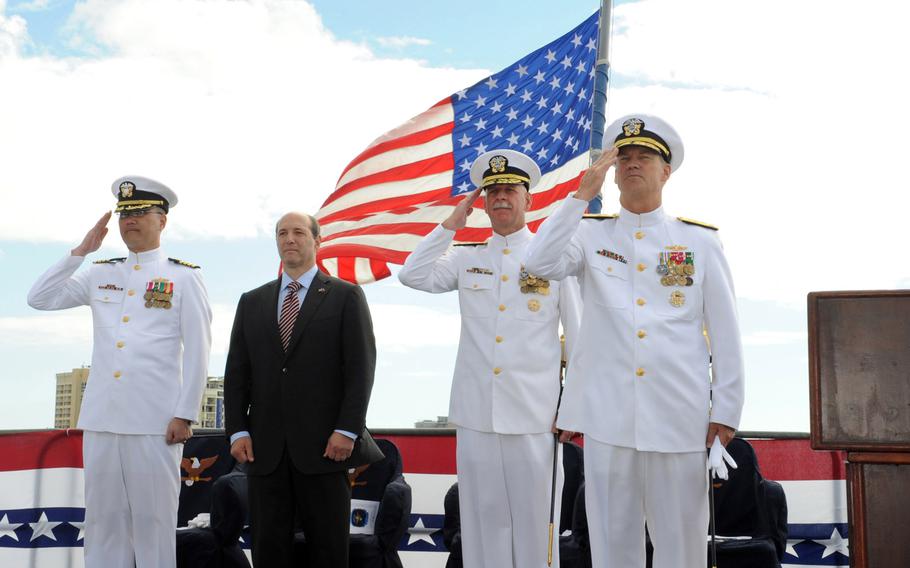 YOKOSUKA NAVAL BASE, Japan — Vice Adm. Robert Thomas Jr. took the helm of the Japan-based U.S. 7th Fleet on Wednesday during a ceremony aboard the USS Blue Ridge in Cairns, Australia.
A former commander of the Yokosuka-based Submarine Group 7, Thomas has extensive experience on fast-attack submarines, which patrol the more than 48 million square miles of Pacific and Indian oceans that he now oversees. He commanded the USS Bremerton and USS Tucson, and served aboard the USS Guitarro , USS Permit and USS Asheville.
Thomas, who takes over for Vice Adm. Scott Swift, assumes responsibility for a region where tensions at sea have increased markedly in recent years, due to territorial disputes between China and several other nations.
While U.S. policy takes no position on the ultimate sovereignty of the islands dotting the East and South China seas – several of which are surrounded by valuable natural resources – the U.S. does have security alliances with several of those nations, including Japan.
Swift, who is moving to Washington to direct staff at the chief of naval operations, said in an earlier interview that a large part of his role lay in making sure the fleet's actions "aligned with policy being directed from Washington."
U.S. officials would prefer peaceful resolutions to the sea disputes, generally calling for multilateral frameworks. China has often balked at multilateral talks, though it has recently shown interest in a regional "code of conduct" designed to lessen the chances of a hotheaded confrontation at sea.
"I don't see a lot of changes in the near term, but I don't make that comment as a skeptic," Swift said. "These differences are rooted in the culture and history here in Asia. We're not going to resolve them in next week, next month or next year. We need to have a much longer time horizon when we look to fully resolve these issues."
The change of command ceremony occurred as a combined force of about 27,000 U.S. and Australian servicemembers were wrapping up the biannual Talisman Saber exercise.
Twitter:.@eslavin_stripes
---
---
---
---