State Department doubts North Korea's mini-nuke claim
---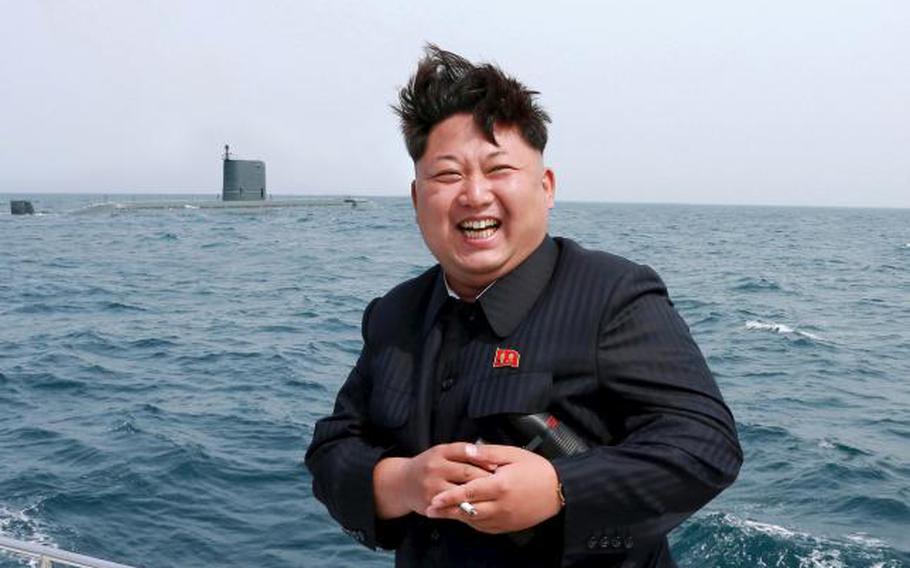 SEOUL, South Korea — The U.S. government does not believe North Korea's claim that it has developed nuclear warheads small enough to fit in a missile warhead, adding to the conflicting assessments of Pyongyang's weapon and delivery capabilities.
"Regarding that specific claim of miniaturization, we do not think they have that capacity and our assessment on that hasn't changed," State Department spokeswoman Marie Harf told a Wednesday media briefing in Washington.
"We do know they're working on developing a number of long-range missiles, including intercontinental ballistic missiles … and that could eventually threaten our allies, our partners. So that's obviously something we're very concerned about, but in terms of that capability, we just don't think they have it," she said.
However, U.S. Forces Korea commander Gen. Curtis Scaparrotti said last October that he believed the North already had miniaturization technology, and that he has to prepare as though it does.
"They've had the right connections, and so I believe have the capability to have miniaturized a device at this point, and they have the technology to potentially actually deliver what they say they have," he said. "We have not seen it tested. And I don't think as a commander we can afford the luxury of believing perhaps they haven't gotten there."
Pyongyang claimed to have the miniaturization technology in a statement carried Wednesday by the North's official Korean Central News Agency.
"It is long since the DPRK's nuclear striking means have entered the stage of producing smaller nukes and diversifying them," a spokesman for the National Defense Commission said, using the North's formal name, the Democratic People's Republic of Korea.
"The DPRK has reached the stage of ensuring the highest precision and intelligence and best accuracy of not only medium- and short-range rockets, but long-range ones," the spokesman said.
The NCD statements were reported by South Korea's Yonhap News and follow the North's recent announcement that it successfully test-fired a submarine-launched ballistic missile earlier this month — another claim that is in doubt.
"Just a few weeks ago, we saw Pyongyang raving about a test of its submarine-launched ballistic missile capability. Fortunately, they've not gotten as far as their clever video editors and spinmeisters would have us believe," Adm. James Winnefeld, vice chairman of the Joint Chiefs of Staff, said earlier this week. "They are years away from developing this capability."
The U.S.-Korea Institute at Johns Hopkins University has also raised questions about the test, saying it may have been conducted from a submerged barge instead of a submarine, and that images released by North Korea may have been altered. The analysis concluded that the North's seaborne ballistic missile threat is "emerging" rather than "imminent."
The KCNA statement said the test-firing of the SLBM was aimed at increasing its defensive capabilities in line with its goals of economic growth and pursuit of nuclear weapons.
---
---
---
---