South Korean villagers fear the closing of Camp Casey
by
Jon Rabiroff
September 5, 2011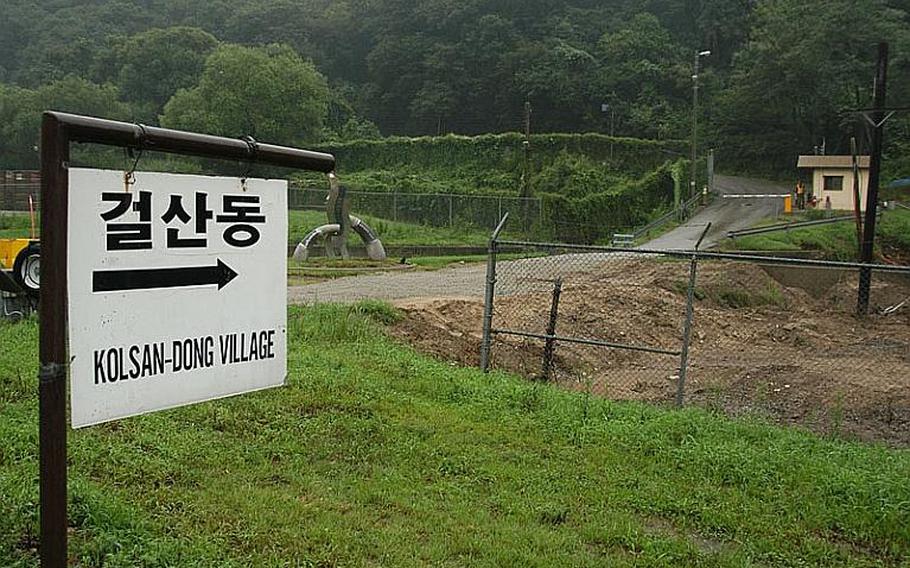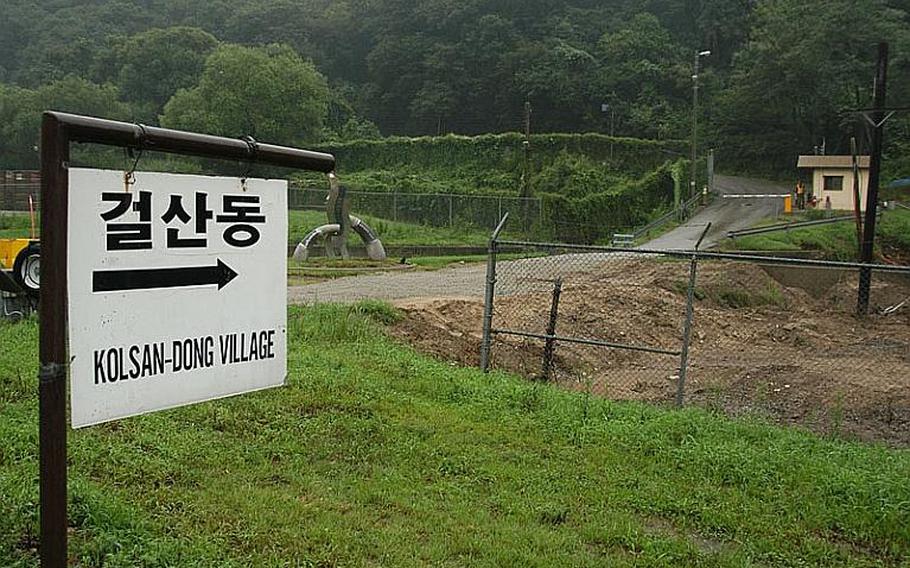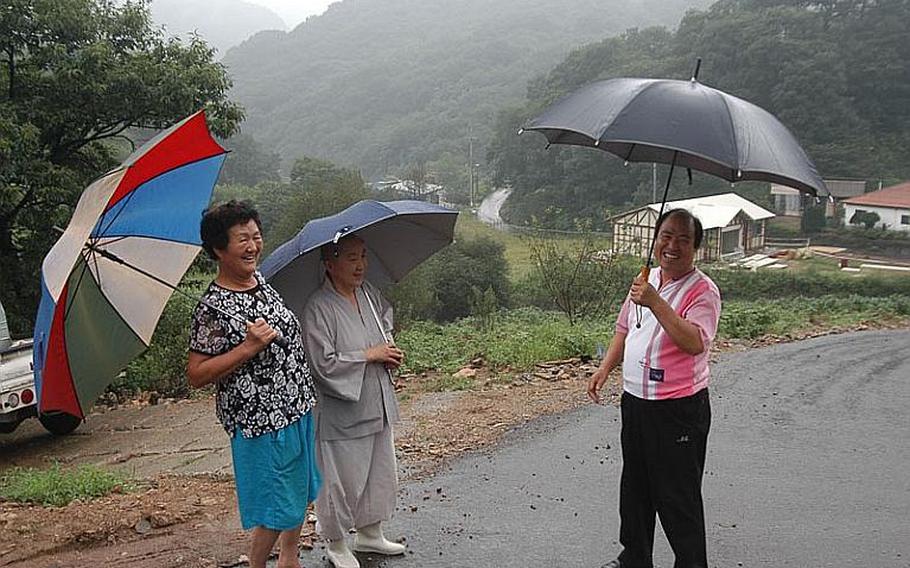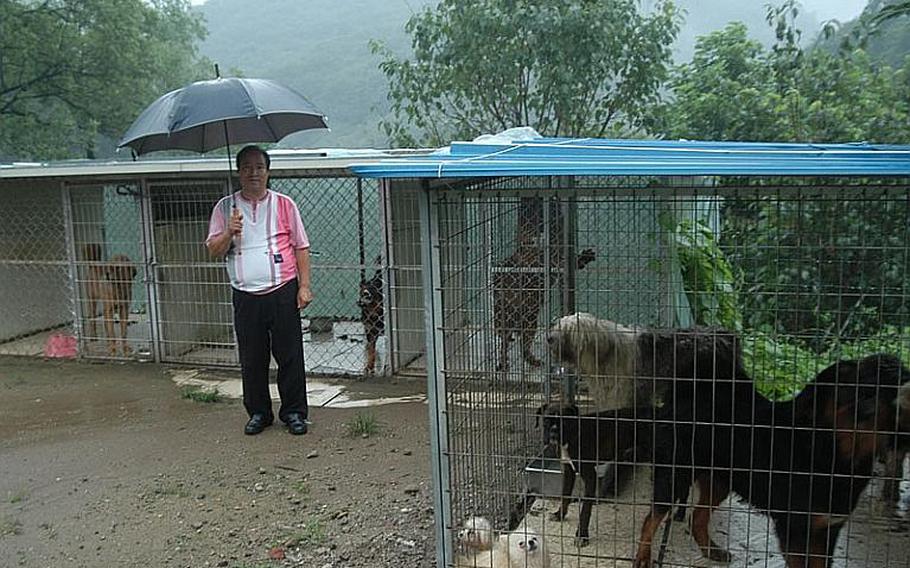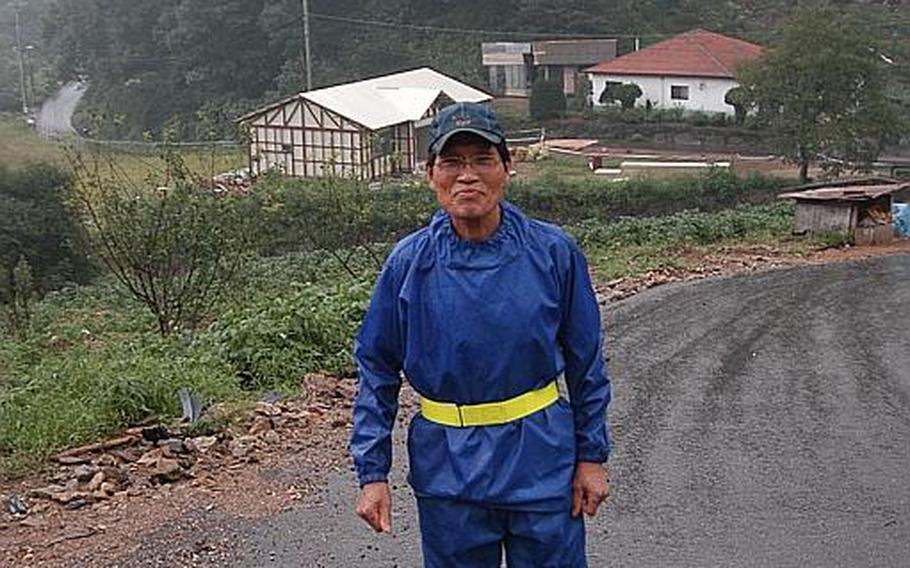 GOLSANDONG VILLAGE, South Korea — Kim Jong-whan has had a front-row seat for the birth and development of the 60-year relationship between his small village and Camp Casey — an association whose days might be numbered with the planned consolidation of U.S. forces.
Kim, 72, remembers how, until 30 years ago, the residents of Golsandong Village were virtually landlocked between the base and the nearby mountains, and their only access to the outside world was by way of a bumpy, dirt mountain road that took more than an hour to negotiate by car. Then Camp Casey swung open its gates and allowed Golsandong's residents to cut through the U.S. post to get to downtown Dongducheon in less than 10 minutes — in effect, creating one the world's most well-fortified driveways.
"It is not going too far to say that the U.S. soldiers guard the village," Kim said, "so our village is safer."
That's why Kim and his fellow villagers keep a watchful eye on U.S. Forces Korea plans to abandon Camp Casey and move most of its 28,500 troops to regional hubs south of the country's largest city.
The consolidation was supposed to happen several years ago, but the target date was bumped to 2012, and last year it was revised again to 2016.
The move, Kim said, will open the door for "outsiders" to bring their big-city problems to his idyllic hamlet.
"Our village is rather quiet, safe, and there are no solicitors coming from the outside because the base is here," said Lee Back-soon, another resident. "This is heaven to us and we like it here."
When the U.S. military leaves Camp Casey, she said, it will not be long before Golsandong village is "dirty, messy and filled with crime."
Golsandong is, in many ways, the village that time forgot.
There are no schools, no traffic signals and no convenience stores.
The 50 or so homes here range from modest to somewhat upscale. Many of the 130 villagers are retired.
Some work on the base. Some own businesses. Some farm as a hobby, growing peppers, sesame, potatoes, cabbage and more. Some raise livestock, chickens and dogs.
Mayor Kim Kwang-su says Golsandong is "the island on the mainland ... with clean water, fresh air and an unpolluted environment."
"It is a good village," said Jihyun, a 62-year-old Buddhist monk. "I would like to live here forever. The villagers seem to live peacefully well. The U.S. Army protects us, so we feel safe."
The residents' unflinching support of the U.S. military stands in stark contrast to other places in the Pacific where realignments of U.S. troops are planned. Designs to relocate a Marine Corps air station on Okinawa, for instance, have created massive problems for those sitting in the prime minister's seat, even leading one man — Yukio Hatoyama — to resign after less than one year in office. There has also been strong opposition to plans to bulk up the U.S. military presence on Guam, where lawsuits have been filed to protect ancestral lands and coral reefs.
Golsandong village was formed a century ago on the site of what is now Camp Casey. During the Korean War, fighting forced residents to flee. When they returned, the base that would eventually become Camp Casey had been set up, and the village was relocated to a valley east of what is now Casey's Gate 11.
In the decades since, the relationship between the village and the base grew from adjacent coexistence to friendly cooperation, thanks largely to the decision 30 years ago to allow village residents to drive through Camp Casey. In recent years, it has become a tradition that the first official stop made by each new Casey Garrison commander is Golsandong, and base representatives plant "friendship trees" in the village every Korean Arbor Day.
Passes allow villagers 24-hour access into and through Camp Casey, but they are not permitted to use any of the facilities except for the Warrior's Club restaurant and bar. Kim said access was granted to the club in response to a formal request he made a half-dozen years ago.
Each villager can escort up to three guests through the base to their homes, where they are allowed to stay for up to 72 hours. When more visitors are expected — when families come during Korean holidays, for example — villagers must get written permission from the base liaison.
Community relations officer Pae Tong Su, who acts as the liaison to the village, said residents sometimes complain about check-in and vehicle-search procedures, but for the most part the relationship between the base and the village is good.
"I think most of the people are satisfied living in Golsandong because, in some sense, they are protected from the outside," Pae said. "They enjoy the presence of the U.S. military here."
USFK officials recently said that preparations were on schedule to move troops from bases in and north of Seoul to regional hubs in Daegu and the Pyeongtaek/Osan area. But there's yet another hurdle: a growing movement in the U.S. Senate to derail the plan. Some senators are threatening to withhold funding for move-related preparations until the consolidation plan is more thoroughly reviewed and justified.
Whenever that move comes, Camp Casey will be vacated and the property turned over to South Korea. Kim Hyun-jun, chief of Dongducheon's development team, said plans call for setting aside parts of the property for a science park, a university and corporate development.
That, village residents fear, will kill the essence of the Golsandong they have grown to love.
"I hate the idea of strangers moving in here," said Lee, 66, who has lived in the village almost a half-century. "The people of the village will get hard-hearted."
rabiroffj@pstripes.osd.milChang.YooKyong@pstripes.osd.mil