South Korean police recommend 7 US airmen be indicted
By
chang.yookyong@pstripes.osd.mil Yoo Kyong Chang Ashley Rowland
August 15, 2012
---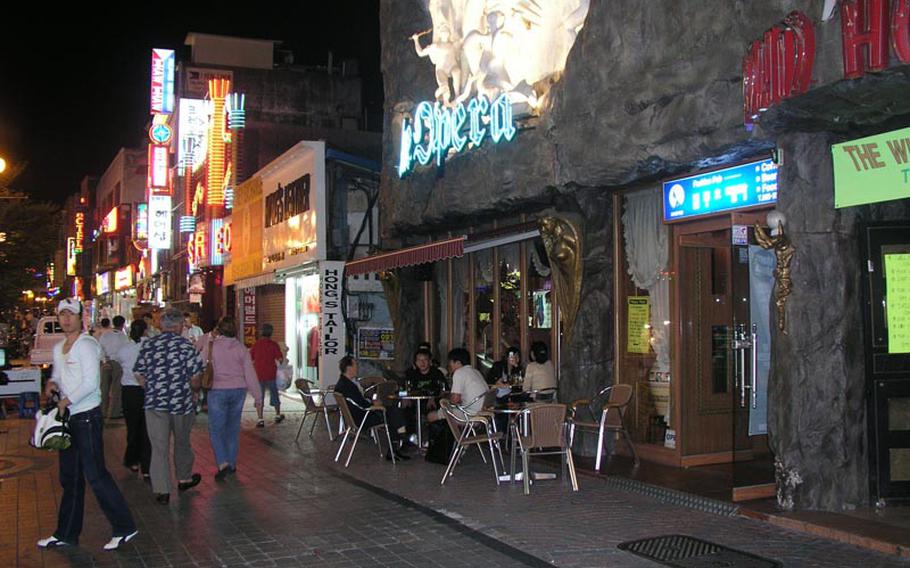 SEOUL — Police say they are recommending that prosecutors indict seven U.S. airmen on charges of illegal arrest for their roles in handcuffing South Korean civilians outside Osan Air Base last month.
Park Sang Yung, police chief in Pyeongtaek, where the incident occurred, said Wednesday that his department has recommended that the airmen not be imprisoned if they are indicted. The Status of Forces Agreement lets South Korea take custody of indicted U.S. servicemembers in some cases.
Officials with the Suwon District prosecutor's office were unavailable to comment Wednesday, a national holiday. Park said his department recently finished its investigation into the incident and will forward the case to prosecutors early next week. He said the U.S. military has been cooperating "very, very actively."
Members of an Osan town patrol handcuffed at least two South Korean civilians on July 5 after a dispute over an illegally parked car in the Sinjang shopping area near the base, and footage of the incident was widely aired in South Korea. The men were later released to South Korean police and have not been charged.
Top U.S. military officials in South Korea quickly apologized for the incident and suspended five of the airmen from town patrol duties.
U.S. law enforcement personnel are allowed to conduct patrols outside their installations to maintain order and discipline among troops and to monitor U.S. military facilities. However, U.S. troops are not allowed to enforce South Korean law and can take police action only for a threat to military property or facilities. In such cases, anyone who is apprehended must be turned over to South Korean police immediately.
Seventh Air Force spokeswoman Maj. Richelle Dowdell would not comment Wednesday on whether South Korean police had contacted the military about a possible indictment, but she issued a short statement saying the military is "working in close cooperation with Korean authorities to develop procedures, including joint patrols, to be sure that such incidents do not occur in the future."
The military was scheduled to conclude its investigation within 30 days but said last week that the deadline had been extended. U.S. Forces Korea has banned its town patrols from carrying guns because of the Osan incident.
---
---
---
---