South Korean family thanks soldier for coming to aid of injured teen
---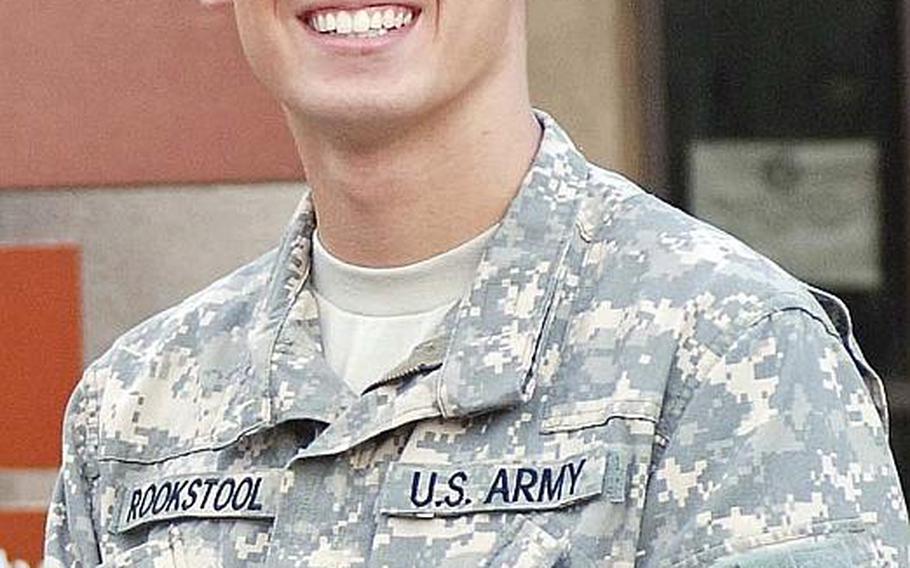 SEOUL — A South Korean teenager and his family visited a U.S. military base here last week to thank a soldier for helping the young man who was injured when his scooter collided with a taxi.
Pfc. Clifford A. Rookstool of Fayetteville, N.C. – a UH-60 helicopter repairer with the 2nd (Assault) Battalion, 2nd Aviation Regiment, 2nd Combat Aviation Brigade at the K-16 Air Base – was riding his bicycle when he witnessed the July 17 accident in Seoul.
According to a 2nd Infantry Division release, Rookstool immediately came to the scooter driver's aid. Rookstool quickly turned off the engines of both vehicles after noticing a fuel leak coming from the scooter, checked the scooter operator for injuries and kept him calm until medical help arrived.
The soldier then helped load the accident victim onto an ambulance and gave information about the crash to police. The teen's name was not released at the request of his family.
Rookstool tried for a couple of weeks to track down information on the teen's condition, but was unsuccessful until Friday's meeting was arranged.
"I just wanted to meet him and see if he was OK," the soldier said.
At that gathering, the mother of the victim gave Rookstool a seashell pencil case on behalf of her family. The soldier presented the family with a piece of the wrecked scooter and a Saint Christopher prayer coin.
Rookstool's platoon sergeant, Sgt. Corey R. Smith, praised his soldier's efforts.
"It is (an) inspiration to see a soldier put in effect the training and knowledge he has been given," Smith said.
---
---
---
---