South Korean army's chief of staff nominated to serve as new defense minister
By
Yoo Kyong Chang Kim Gamel
August 28, 2020
---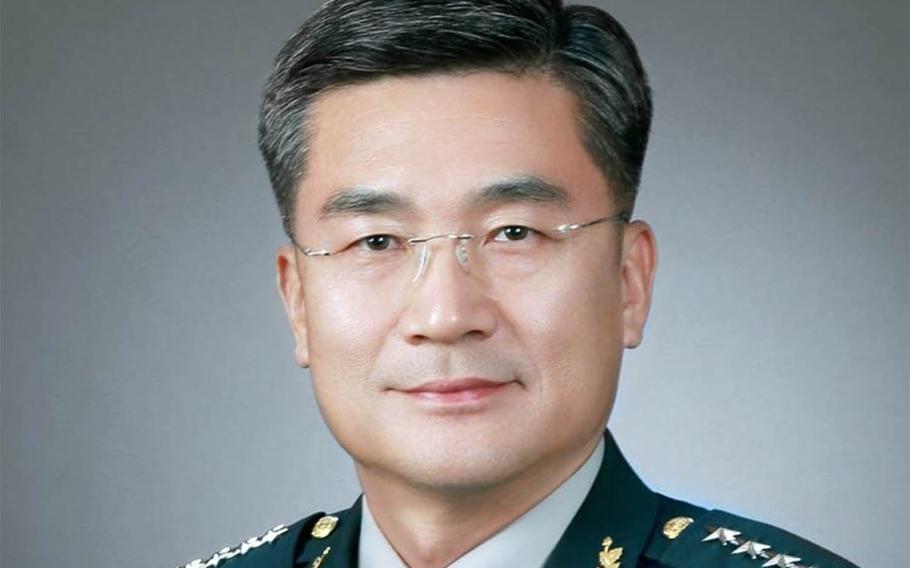 SEOUL, South Korea — President Moon Jae-in has nominated the army's chief of staff to be his new defense minister, the presidential office said Friday, citing his expertise in U.S.-South Korean military relations.
Gen. Suh Wook, who has been chief of staff since April 2019 and previously served as the operations division chief at the U.S.-led Combined Forces Command, will face a confirmation hearing at the National Assembly.
He would replace Jeong Kyeong-doo, a former air force fighter pilot who has held the post since 2018.
The Blue House cited Suh's expertise in military field maneuvers and combined operations between the longtime allies, which wrapped up their latest joint training exercise on Friday.
The nomination comes as South Korea is pressing to expedite the long-delayed transfer of wartime operational control, or OPCON, from the United States to Seoul before the end of Moon's term in 2022.
Recent military exercises have focused on testing Seoul's ability to assume control of OPCON since plans to hand it over have been conditions-based after the allies missed a 2015 deadline amid rising tensions with North Korea.
Suh, 57, who was born in the city of Gwangju, has a good understanding of the Moon administration's philosophy on national security, presidential spokesman Kang Min-seok said during a briefing.
"We expect him to contribute to maintaining a strong readiness posture based on experiences and insight from his more than 30 years of service," Kang said.
The spokesman added: "He is the right person to push for the OPCON transfer based upon a strong South Korean-U.S. alliance, as well as implementing defense reforms to build a strong military."
gamel.kim@stripes.com Twitter: @kimgamel
---
---
---
---