South Korea to boost defenses after nuclear test by North
By
Yoo Kyong Chang Ashley Rowland chang.yookyong@pstripes.osd.mil
February 13, 2013
---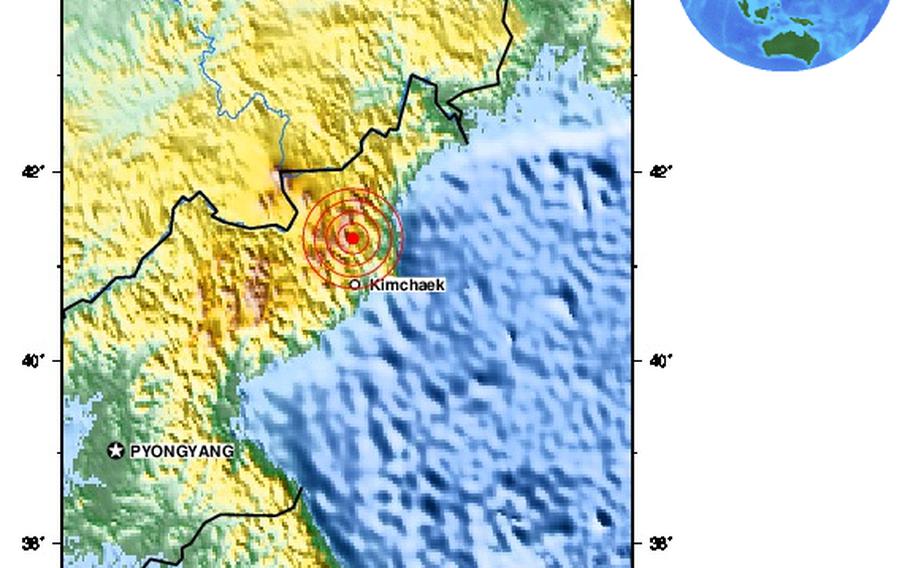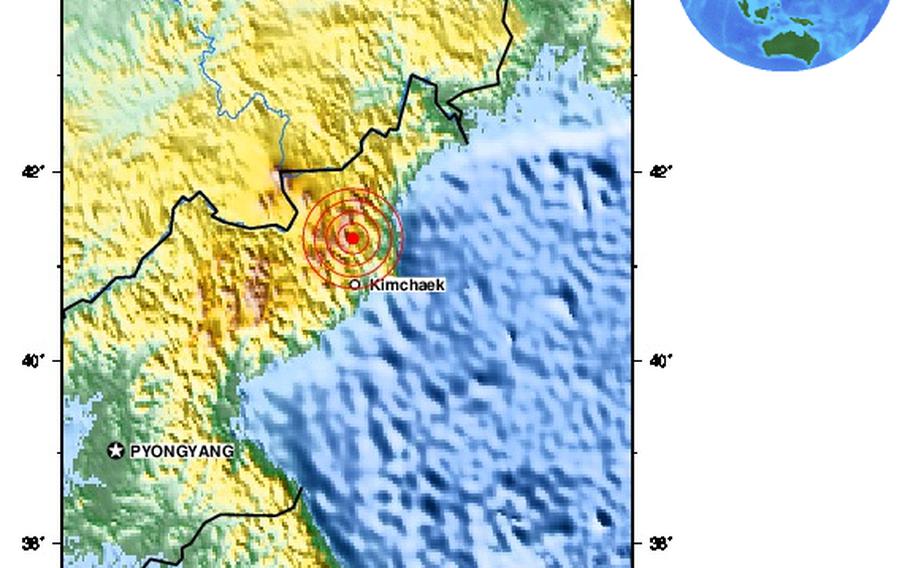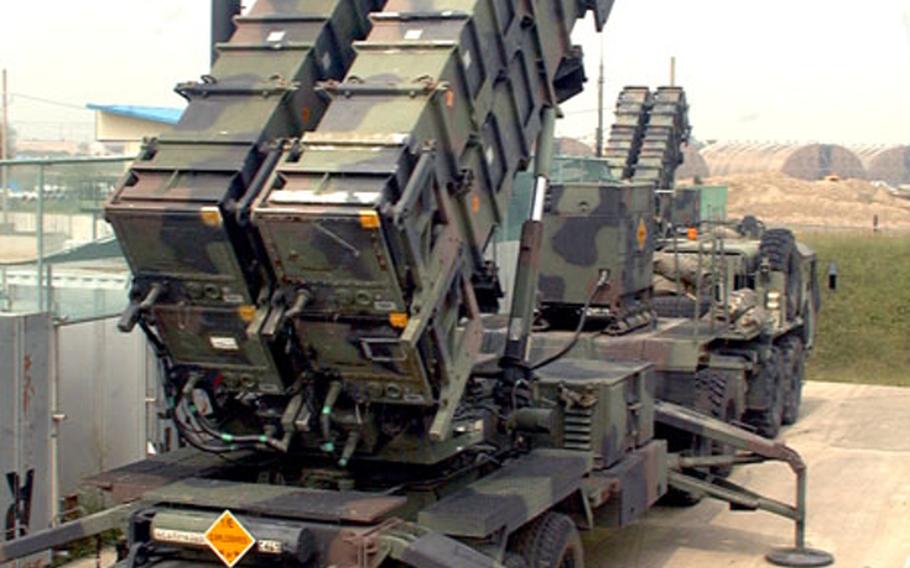 SEOUL — South Korea said Wednesday it is increasing its missile defense and interception capabilities following North Korea's latest nuclear test and vowed to firmly respond to future provocations by its neighbor.
The test followed a successful rocket launch two months ago that was widely believed to be a tryout of ballistic missile technology. And a spokesman for the Ministry of National Defense (MND) said officials believe North Korea may soon conduct another nuclear test or more rocket launches.
Tuesday's underground test involved a 6- to 7-kiloton explosion, far larger than initial blasts carried out in 2006 and 2009. Experts said it yielded few immediate answers about the state of North Korea's nuclear program, except that it has progressed.
It was unclear whether the explosion was fueled by plutonium, as presumed with the earlier tests, or enriched uranium, which would be another sign of advancement. Japan sent aircraft to take air samples of whatever debris reached the atmosphere.
The timing of the test was widely assumed to be an effort to increase North Korea's negotiating stature with the U.S., and that it was timed to coincide with the President Barack Obama's State of the Union address on Tuesday and former dictator Kim Jong Il's birthday this weekend.
The reclusive communist country may have been disappointed if it hoped to generate an immediate reaction — Obama only briefly mentioned the North in his speech.
"The regime in North Korea must know that they will only achieve security and prosperity by meeting their international obligations," he said, using language nearly identical to what U.S. officials have used for months in statements about the renegade regime. "Provocations of the sort we saw last night will only isolate them further, as we stand by our allies, strengthen our own missile defense and lead the world in taking firm action in response to these threats."
U.S. Forces Korea has not responded to queries about how the test would affect alert levels.
The MND said South Korea's military has deployed cruise missiles capable of striking anywhere in the North, and was accelerating its development of systems capable of detecting, intercepting, and destroying incoming ballistic missiles.
South Korea's Yonhap News reported Tuesday that U.S. and South Korean military officials will meet in Washington on Feb. 21 to discuss possible deterrence strategies toward Pyongyang, including intelligence-sharing and possible pre-emptive measures. The MND spokesman said he did not have information about the meeting.
The nuclear test has highlighted the seemingly intractable problem of convincing North Korea to abandon its weapons program.
Yang Mu-jin, a political science professor at the University of North Korean Studies in Seoul, said economic sanctions have proven ineffective and a pre-emptive military strike is off the table because it could escalate to a larger conflict. South Korea will likely conduct military drills in the East Sea as a show of strength, he said, but a naval blockade of North Korea would be ineffective because the reclusive country has little dependence on trade.
"The only thing we can do is have talks with North Korea," he said.
Yoo Ho-yeol, a professor of North Korean studies at Korea University in Sejong City, said the North Korean blast came as South Korea faces a leadership change and is unlikely to respond. The incoming president, Park Geun-hye, takes office Feb. 25 and favors greater engagement with the North.
Yoo said dialogue has proven useless and that Seoul needs to weigh harsher measures, including possible military action against Pyongyang.
"We are facing a moment where we need to choose something," he said.
Stars and Stripes staffer Jon Rabiroff contributed to this story.
---
---
---
---