South Korea scrambles fighter jets in latest encounter with Russian military planes
---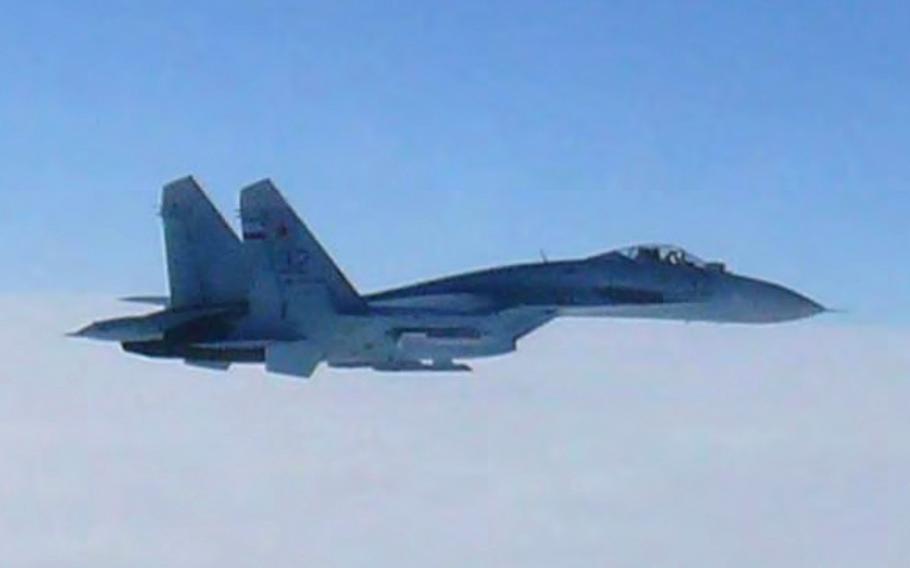 SEOUL, South Korea — South Korea scrambled fighter jets after six Russian military planes entered its air defense zone, officials said.
The encounter occurred some three months after South Korea fired flares and warning shots at Russian bombers it said violated its airspace. Moscow said it had performed its first long-range joint regional air patrol with China.
On Tuesday morning, an A-50 early warning aircraft, three SU-27 fighter jets and two TU-95 bombers from Russia entered the Korean Air Defense Identification Zone several times, according to South Korea's Joint Chiefs of Staff.
The warplanes flew over waters surrounding the Korean Peninsula but did not violate South Korea's territorial airspace, it said, adding it was the 20th such incident this year.
"Our military urgently dispatched fighter jets to track and monitor the aircraft and broadcast warning messages," the JCS said in a text message.
Russia's Defense Ministry said the planes conducted "planned flights over the neutral waters" in the area, according to the Russian news agency Tass.
The bombers "were shadowed" at some stages of the flight route by South Korean and Japanese fighter jets, it said.
"Long-range aviation pilots regularly perform flights in strict compliance with the International Rules of Using the Airspace, without violating the borders of other states," according to Russia's Defense Ministry.
Countries often demand that foreign aircraft identify themselves in air defense identification zones, but the areas aren't bound by international law.
The two countries are due to hold talks this week on plans to open a hotline between their air forces in a bid to reduce the number of such encounters.
gamel.kim@stripes.com Twitter: @kimgamel
---
---
---
---