South Korea not invited to Japan fleet review amid 'harsh' relations; China to join for first time
by
Caitlin Doornbos Hana Kusumoto
September 25, 2019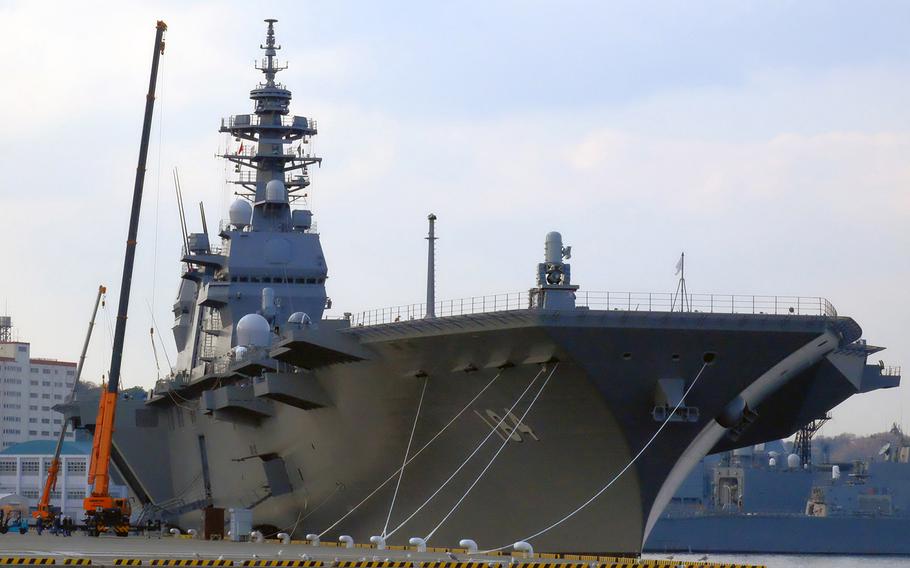 South Korea is out, but China is in this year at the Japan Maritime Self-Defense Fleet Review scheduled for Oct. 14, a JMSDF spokesman said Wednesday.
South Korea last month decided to let expire in November an intelligence-sharing pact with Japan — the General Security of Military Information Agreement. The pact allows the countries to share critical security information, including intelligence on North Korea's nuclear and missile works.
"Japan-South Korea relations remains very harsh due to negative actions taken by the South Korean side," JMSDF Chief of Staff Adm. Hiroshi Yamamura said during a news conference Tuesday, according to a spokesman.
He did not specify during the conference what he meant by negative actions, the spokesman said.
"We comprehensively determined that we don't have an adequate environment to invite South Korea for [this year's] fleet review," Yamamura added, according to the spokesman.
South Korea's decision to end the pact brought criticism from the United States, which has defense treaties with both countries.
"This will make defending [South Korea] more complicated and increase risk to U.S. forces," State Department spokeswoman Morgan Ortagus said in a tweet Aug. 25.
South Korean officials have said the decision was made after Japan removed the country from its list of trusted trading partners and announced it would restrict exports of chemicals considered essential to South Korean manufacturers.
Relations between the countries have been fraught with tension for decades over atrocities that happened during Japan's occupation of South Korea from 1910-45.
Last year, South Korea's Supreme Court ruled Japan must compensate South Koreans forced to work for Japan during the occupation. Japan disputes the ruling, arguing a 1965 treaty settled the debts, according to a July 18 Reuters report.
South Korea has participated in Japan's fleet review twice in the past, including the most recent one in 2015, according to the JMSDF spokesman.
The spokesman also said China will be participating for the first time. The Chinese navy, which held its own fleet review in April to celebrate its 70th anniversary, similarly retracted an invitation to France to take part in the event. The French navy, in a rare move by a European power, on April 6 sent a warship through the Taiwan Strait, a waterway over which China asserts authority.
That act by France presumably led to China withdrawing its invitation, according to published reports at the time.
The U.S. declined an invitation to send warships to the China fleet review.
Japan expects 46 ships and 40 aircraft, including those from the U.S., Canada, China, Singapore, the United Kingdom, India and Australia, according to a JMSDF press release. The review will be held in Sagami Bay, southwest of Tokyo Bay and between Japan's Miura and Izu peninsulas.
kusumoto.hana@stripes.com Twitter: @HanaKusumoto
doornbos.caitlin@stripes.com Twitter: @CaitlinDoornbos
---
---
---
---