South Korea holds secret drills on disputed islands
By
Ashley Rowland rowland.ashley@stripes.com
August 15, 2013
---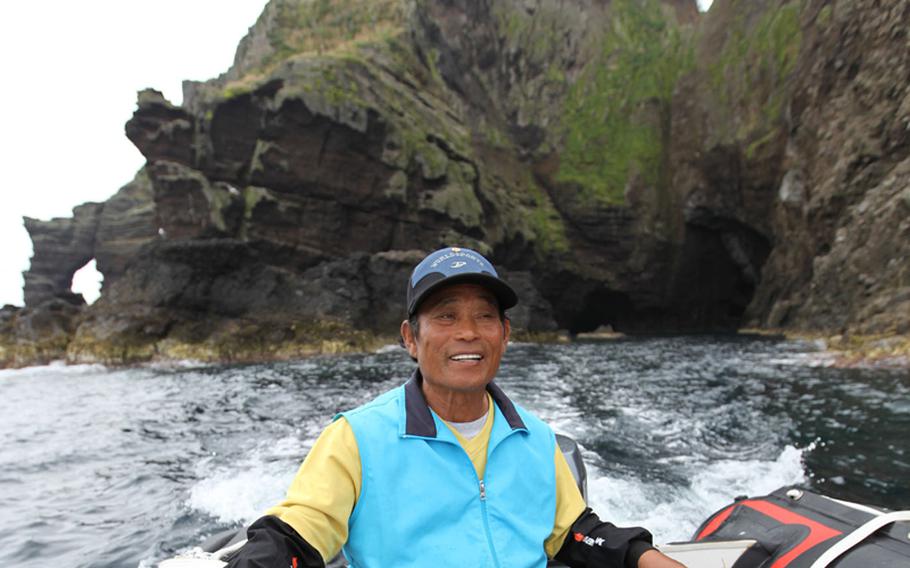 SEOUL — South Korea secretly conducted a one-day naval drill in late June aimed at preventing the Dokdo islets from foreign invasion, Yonhap News reported Thursday.
According to an unnamed government source quoted by Yonhap, the drill took place in the waters surrounding Dokdo — tiny islands that are a source of animosity between Japan and South Korea, who both claim ownership.
In the naval drill, South Korea rehearsed a scenario in which other countries illegally land on the two rocky islets, located about halfway between South Korea and Japan. Approximately 10 ships took part in the exercise, including 3,200-ton destroyers, 1,200-ton submarines and F-15K jets, according to Yonhap.
It was unclear why the drill was not made public in June, but its announcement on Thursday coincided with South Korea's Liberation Day holiday, which celebrates the end of the 35-year Japanese colonial occupation of the Korean Peninsula in 1945.
The announcement also took place as Japan's leaders attended ceremonies on Thursday marking the end of World War II. Some senior officials visited the controversial Yasukuni Shrine, a move sure to anger Asian nations including South Korea, who view the shrine as a symbol of Japanese nationalism and lack of remorse for its wartime aggressions.
The drill was likely meant to send a message of defiance to Japan. Both Seoul and Tokyo say historical documents back up their rights to the territory, known as Takeshima by the Japanese. South Korea now maintains a small police presence on the islands, and last August former President Lee Myung-bak made the first-ever visit to Dokdo by a sitting South Korean president.
The United States has remained neutral in the Dokdo-Takeshima dispute, referring to the islands as the Liancourt Rocks.
The ownership of Dokdo-Takeshima is not the only thorny issue between the two countries, who dispute even the name of the waters surrounding the islands.
Earlier this week, South Korean defense officials revealed that the country plans to officially request that the United States change the name of a body of water mentioned in a new Pentagon exhibit. The Korean War exhibit, which opened in June, calls the sea between the two countries the "Sea of Japan" instead of the "East Sea," the name preferred by Seoul.
---
---
---
---