Soldiers battle it out near Tokyo to earn US Army Japan's best-warrior titles
by
Seth Robson
July 21, 2020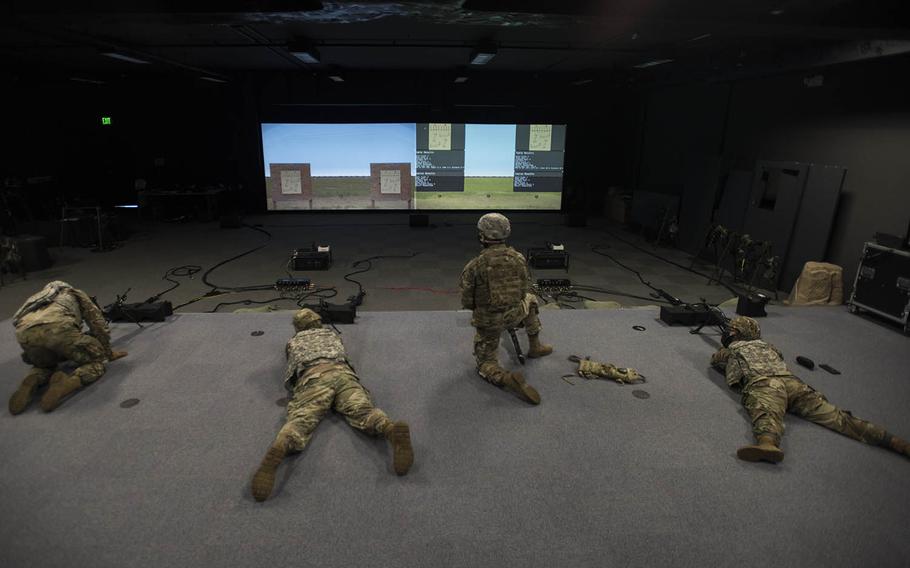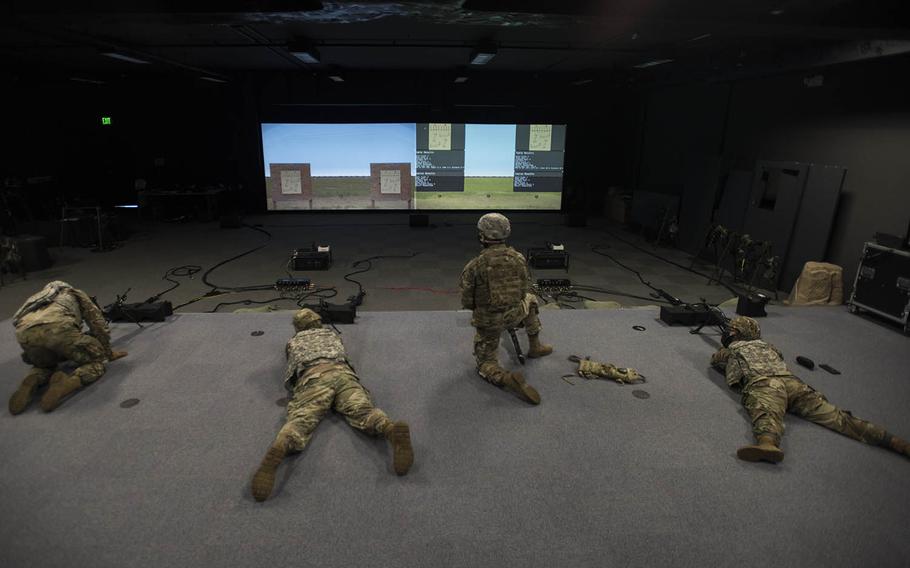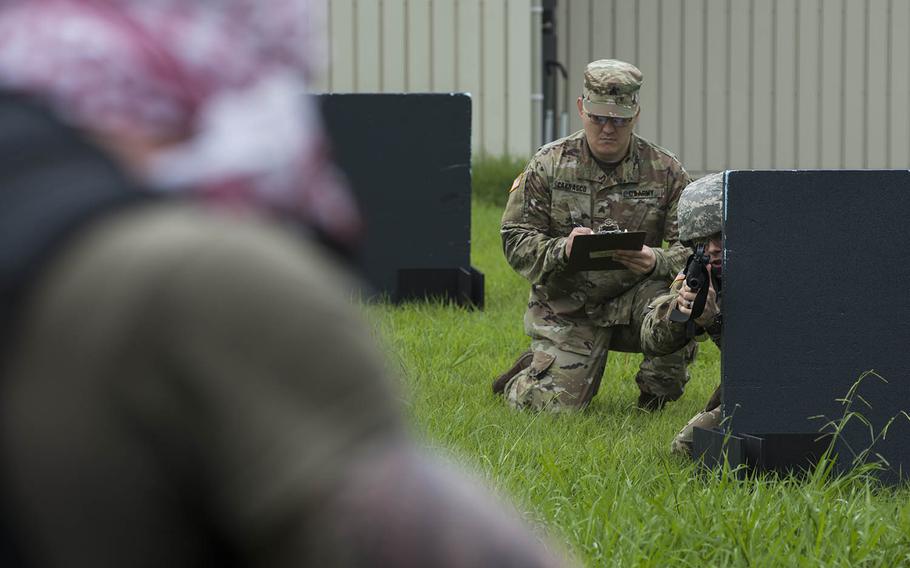 SAGAMI GENERAL DEPOT, Japan — Eleven enlisted soldiers and seven noncommissioned officers from posts all of Japan ran an obstacle course, fired weapons, tossed grenades and called for artillery fire this week as part of a competition to find the best warriors in U.S. Army Japan.
"For a lot of people this is why they joined the Army," said Sgt. 1st Class Edilberto Ramos, 31, of Albuquerque, N.M., who was helping run the competition at Sagami Depot on Tuesday. "This is what they thought the Army would be like."
The infantry-style skills are things that troops do in basic training but they're not things that most get to do in Japan, where there are no infantry brigades, he said.
"Often our technical jobs pull us away from this tactical stuff," said Ramos, a member of the Camp Zama-based 78th Signal Battalion.
The soldiers are competing to be named USARJ Soldier of the Year and USARJ Noncommissioned Officer of the Year, according to Master Sgt. Maximo Nunez, 34, of Bronx, N.Y., who is overseeing the contest.
On Monday the candidates completed a combat run and the obstacle course as well as land navigation at Camp Zama, the USARJ headquarters, said Nunes, a member of the 35th Combat Sustainment Support Battalion.
On Tuesday, they were at Sagami General Depot testing their first-aid skills, calling for virtual indirect fire, engaging targets on a video game-style rifle range, reacting to a simulated chemical attack and battling an armed role player and pretending to shoot at them from behind a berm.
On Wednesday the troops will make a 12-mile ruck march at Sagami Depot before heading back to Zama, Nunez said.
The final day of the contest will include a 1,000-word essay and an appearance before a board of command sergeant majors, he said.
Sgt. Alexander Figueroa, 27, of Kissimmee, Fla., wore a 101st Airborne Division combat patch from a 2016-17 tour to Kabul, Afghanistan, as he waited to run through a medical portion of the contest on Tuesday.
The signal support specialist with the 38th Air Defense Artillery Brigade said he didn't use many of the warrior skills downrange, where he was focused on making sure communications systems worked smoothly.
"I'm using all this for training whether I win or lose," he said of the contest. "I'm brushing up on all the things I haven't done since I was in the infantry."
The youngest competitor, Pvt. Isaac Thomas, 19, a Camp Zama-based transportation management coordinator from Baltimore, said he only recently graduated from basic training.
The obstacle course was the hardest thing he'd done so far, he said.
"I kept slipping on the second rope up," he said. "I'm here for the experience. For me it's just trying to stay confident and motivated."
The winners of the Japan contest will go on to a U.S. Army Pacific event in September and compete for a chance to enter the Department of the Army Soldier and NCO of the Year contest in October, Nunes said.
robson.seth@stripes.com Twitter: @SethRobson1