Small explosion forces lockdown at Yokota; no injuries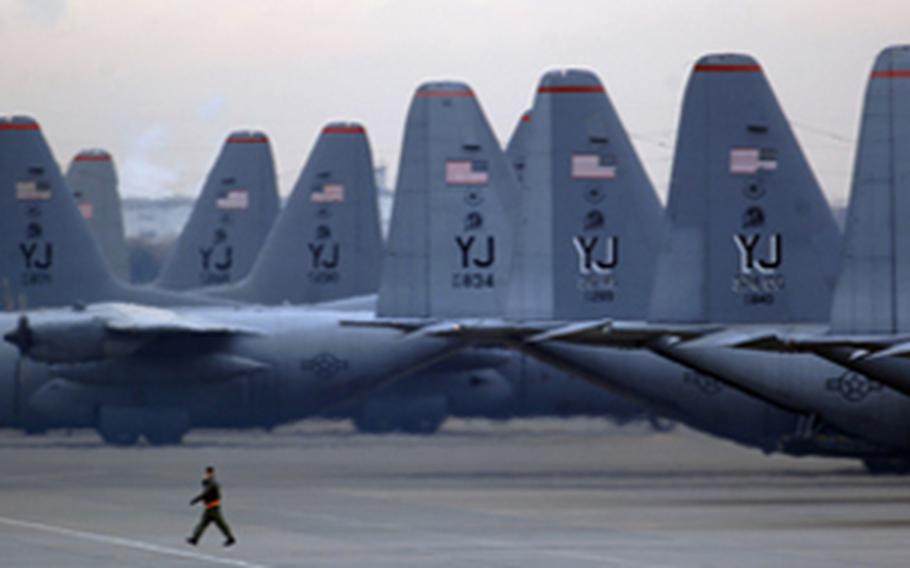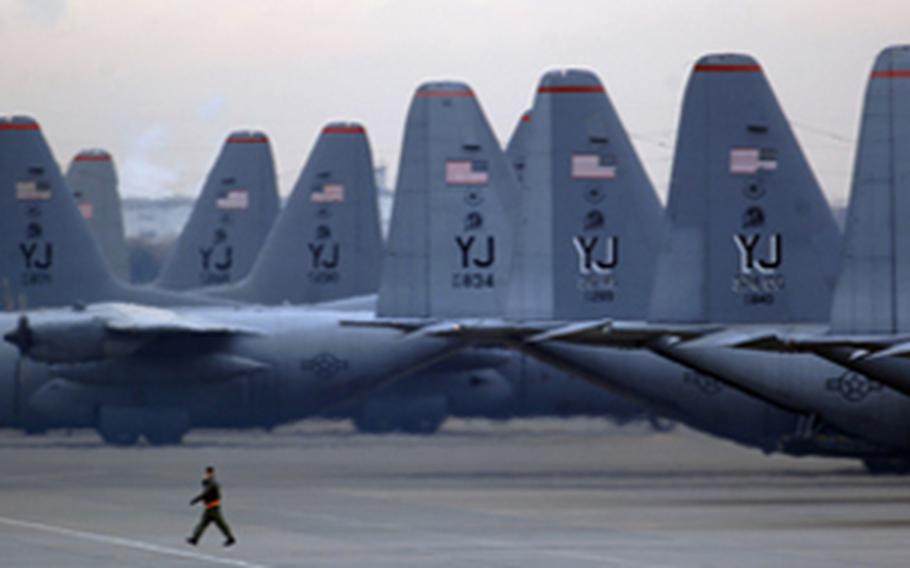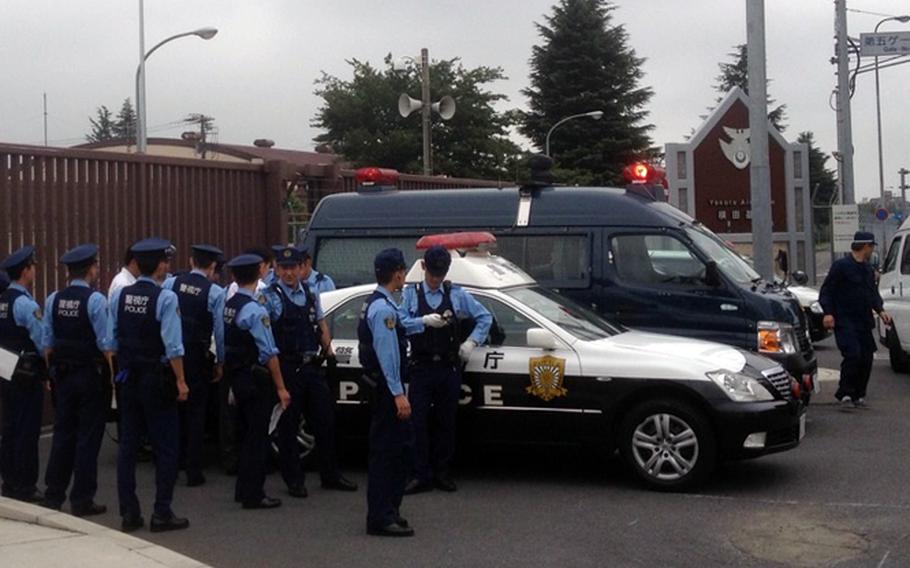 YOKOTA AIR BASE, Japan — A small explosion outside a Yokota Air Base gate led the U.S. military to put the facility on lockdown Saturday morning and raise the alert level to Delta, the highest in the four-stage system. No injuries or damage were reported.
Base officials and Japanese National Police are investigating the cause of the incident, which occurred around 9 a.m. Youth soccer league games were abruptly canceled, and parents were told to take their children off the field.
The alert level was relaxed to Alpha around 11 a.m., and traffic in and out of the base resumed.
"We determined there was no threat to the base," Col. Mark August, 374th Airlift Wing commander, told AFN radio.
August said the explosion was of "unknown origin." Two Japanese police cars remained parked on Route 16 outside the Supply gate, where the explosion was reported to have occurred and which is normally closed on weekends.
About 25 police officers were milling around the scene, communicating with base security personnel through the gate. A spokesman said they had found no sign of a blast.
"As a precautionary measure, we have increased our security posture and are coordinating closely with our Japanese partners to ensure the safety and security of base personnel and the local community," August said.