Sexually charged behavior draws outrage at MCCS Okinawa bodybuilding competition
by
Aya Ichihashi Matthew M. Burke
August 10, 2018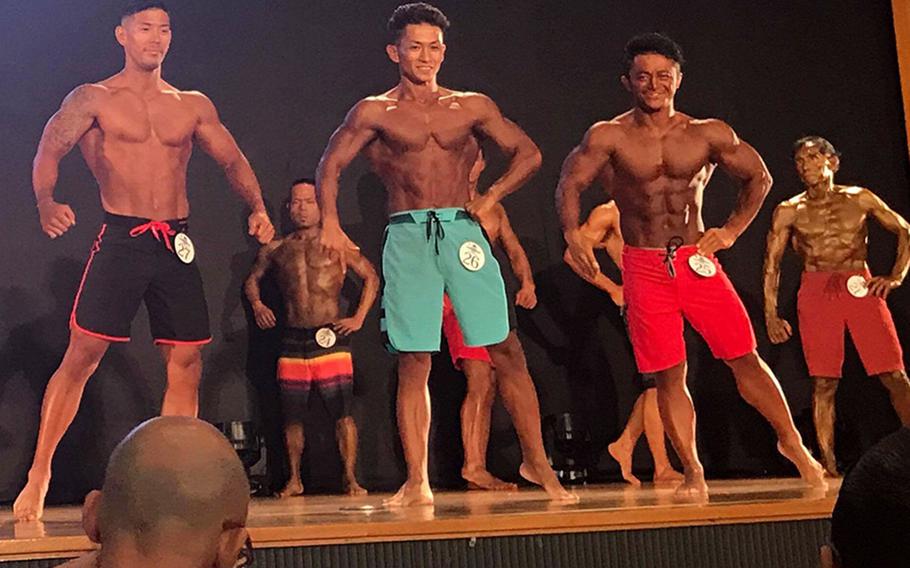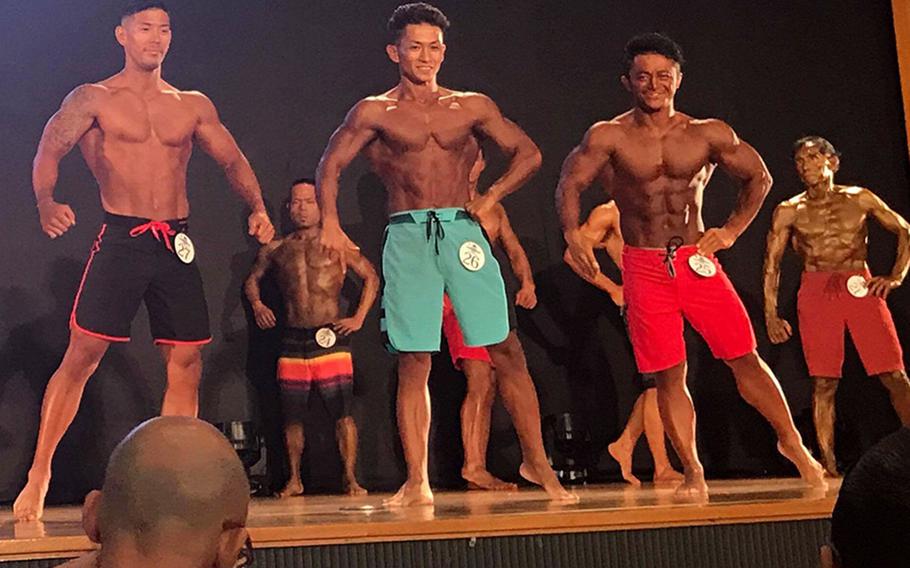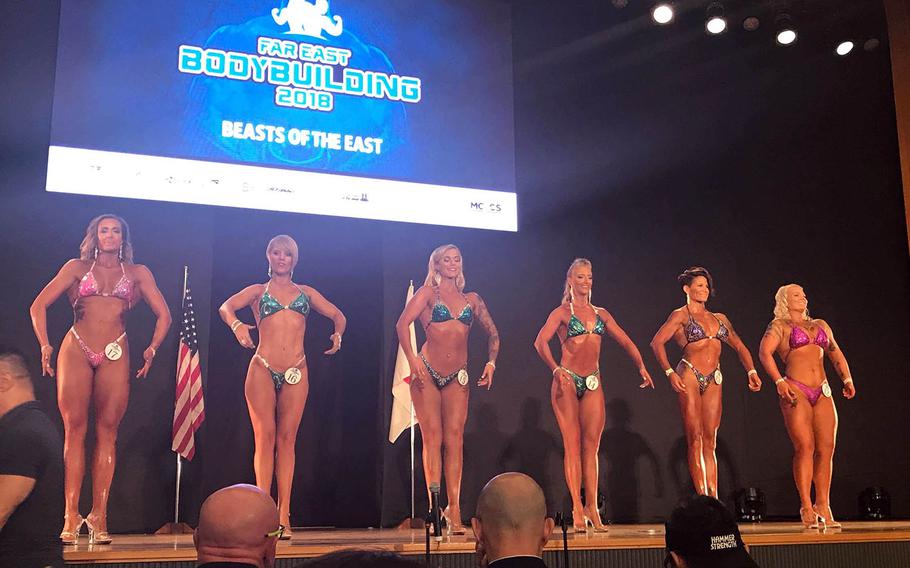 CAMP FOSTER, Okinawa — Overly sexual behavior at a popular amateur bodybuilding contest has spurred a flurry of complaints and angry comments toward Marine Corps Community Services on Okinawa.
The 19th annual Far East Bodybuilding Competition — held Aug. 5 at the Camp Foster Theater — was supposed to be a celebration of what the male and female "Beasts of the East" had accomplished after months of training.
But as the bodybuilders took the stage to compete in a variety of categories, a pair of unnamed MCCS emcees — a man and a woman — made many spectators and contestants uncomfortable.
"The male emcee kept talking about how sexy they were, was making them walk slow on the stage so he could check them out, and had them take pictures with him because, 'They were just so sexy,'" said spectator Kelli Washington. "It was like an auction of the women. It was disgusting."
Personal trainer and professional bodybuilder Alyx Ulbrich coached four athletes who participated in the contest. The Marine Corps spouse said she was so horrified by what she witnessed, she tried to get onstage to ask the emcees to adjust their behavior.
Someone passed her concerns on to the male emcee, who changed his tune; however, the complaint apparently never reached the female emcee. Ulbrich said she continued to make sexually charged comments about the male competitors and also touched them.
The wife of one of the competitors "sent me a message and shared a photo of the female emcee creeping out her husband by wrapping her arms around him and telling him how cute he was," Ulbrich said. "He looked so uncomfortable in the picture. The guys felt creeped out, too."
The behavior caught the attention of Marine Col. Vincent Ciuccoli, commander of Camp Smedley Butler's Headquarters and Support Battalion. Ulbrich said he was in attendance with his family, and that he later addressed the issue on social media.
"All — Camp Foster Commander here … please understand that I have personally acknowledged this incident," Ciuccoli wrote in a Facebook post shared with Stars and Stripes. "I am taking this very seriously and you should all know that I'm engaging with MCCS and other base leadership to address your concerns."
MCCS officials did not respond to requests for comment; however, an apology was posted Aug. 6 on the MCCS Okinawa Facebook page.
"We deeply regret any actions or comments made by our staff during yesterday's Far East Bodybuilding Competition that made any competitor or spectator feel uncomfortable," the message said. "We've read your comments on Facebook and via [Interactive Customer Evaluation], and it's clear that we failed to live up to your expectations, as well as our own. We are addressing this issue internally to ensure it will not happen again and to ensure our future athletic events meet the highest levels of professionalism."
The annual Far East Bodybuilding features men and women vying for awards in various bodybuilding categories — from women's physique and figure to men's open and masters. The events usually feature special guests from the bodybuilding world and are often among MCCS' biggest summer draws.
Contestant Rachel Buechele, who competed for the first time in the female figure division, said the thought of standing onstage in a tiny bikini was terrifying and that she almost backed out.
"Had I known there was a possibility of men being encouraged to take photos of me, or being touched by the emcee, or being treated like an object rather than as an athlete, it certainly isn't something I would have ever considered," she said.
Buechele earned a medal for her division but feels a cloud hanging over the accomplishment.
"It detracts from not only the hard work of the competitors, but all of the work that went on behind the scenes to run the event," she said. "It was well organized, well sponsored and showcased incredible physiques, but for those affected, that feeling of unease and embarrassment is what will be remembered."
Adam Burns, a retired airman who judged the Far East competition in 2016 and has also been a judge for National Physique Committee Japan events, said the same male emcee displayed similar behavior during the 2016 contest.
"He would make all sorts of comments sexualizing the show," Burns said. "He would call out to the females in the audience and say things like, 'Alright ladies, we know what you're here to see, let's bring these guys out so you can have a look at them.'"
Burns said the show failed to feature information about how hard the competitors worked or what had gone into their strict training regimen, often while juggling parenthood and career. It was clear MCCS had not educated its staff as to what was appropriate prior to their participation in the event, he added.
"They were looking for audience reaction, trying to get people engaged," said Ulbrich, who has judged numerous competitions, drawing on her years of experience as a trainer and professional bodybuilder. "They were trying to do their job, but they were doing it wrong."