Servicemember's letters from Vietnam to be returned to family
---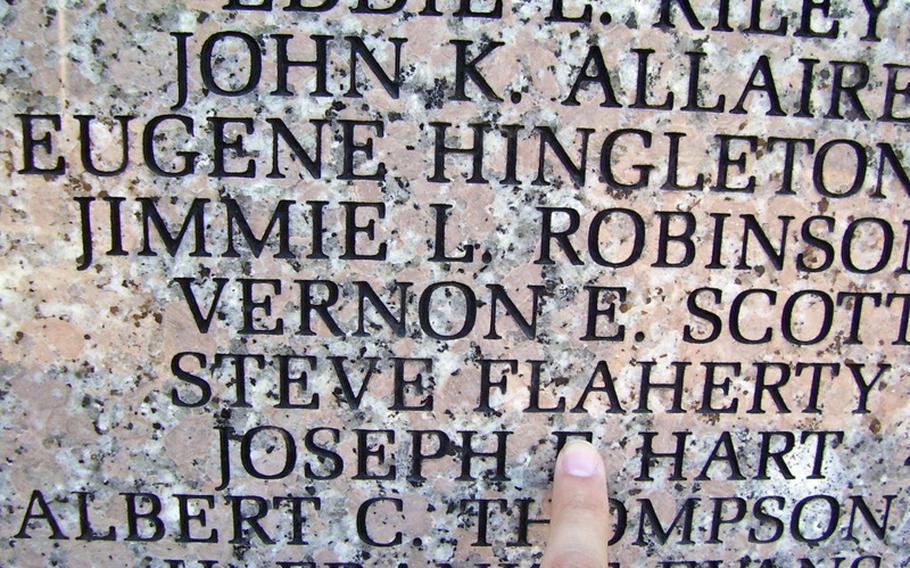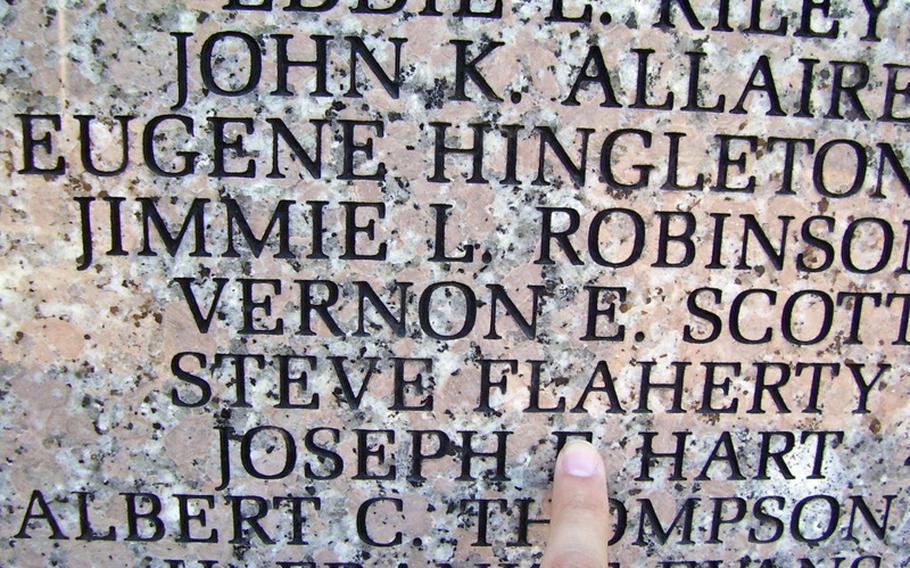 HANOI, Vietnam — On the day he died more than 40 years ago, Army Sgt. Steve Flaherty carried with him a stack of letters he'd written but not yet sent to loved ones back home. In one, addressed to his mother, he grimly detailed the brutal battle he was fighting just before his death.
"We couldn't retrieve the bodies of our men or ruck sacks and when we brought air strikes, jets dropped napalm and explosives that destroyed everything that was there," he wrote.
After he was killed on March 25, 1969, the letters were taken from him and used as propaganda by Vietnamese forces during the war. Now, Flaherty's family will finally receive his last written words.
Vietnamese Minister of National Defense Gen. Phung Quang Thanh gave the letters — along with two other sets of letters that may have belonged to other American servicemembers — to Defense Secretary Leon Panetta on Monday. In return, Panetta presented the diary of a Vietnamese soldier, which had been taken after a firefight in March 1966 by an American Marine.
The historic exchange of documents at the Vietnamese Ministry of National Defense underscores how the relationship between the two countries has progressed in the 17 years since the normalization of diplomatic relations, said George Little, acting assistant secretary of defense for public affairs.
"It is a reflection of the priority the United States places on people-to-people ties with Vietnam," Little said.
Flaherty, of Columbia, S.C., was serving with the 101st Airborne Division in northern South Vietnam when he was killed, according to background information provided by the Department of Defense. Panetta's office will work with the U.S. Army casualty office to present the letters to Flaherty's surviving family.
The horrific accounts of fighting in the unsent letters are different from anything he had ever sent home, his sister-in-law said.
"We knew he was in a dangerous area, but in all his communications he always tried to be upbeat," said Martha Gibbons, of Irmo, S.C.
The situation must have been terrible, because Steve, a star athlete who enlisted in the Army rather than try to pursue a professional baseball career, wouldn't complain or shrink from a challenge, said his uncle, Kenneth L. Cannon, of Prosperity, S.C.
"He was quite a person, and his death devastated all of us," said Cannon, 80, a Korean War veteran who served in the Navy.
In one unsent letter to someone named "Betty," he wrote that he and his unit had "dragged more bodies of dead and wounded than I can ever want to forget" and that rocket-propelled grenades and machine guns tore his rucksack. In another letter to his mother, he wrote he was going to take R&R and didn't care where, "so long as I get a rest, which I need so badly, soon."
In another letter, to a "Mrs. Wyatt," he wrote that his company and Alpha Company "lost a total of 50 men in fierce fight. Our platoon leader was killed and I was the temporary platoon leader until we got the replacement. Nothing seems to go well for us but we'll take that ridge line."
Flaherty, of mixed Japanese-American ancestry, was adopted from an orphanage in Japan in the 1950s, where he had been befriended by his eventual brother, Ronald Flaherty, who was serving in the Army there.
"Ron's mother made him a deal. She would legally adopt him but Ron would be primarily responsible for him," said Gibbons, who later married Ronald Flaherty and became something of an older sister to Steve.
The family doesn't know who'll take possession of the trove of letters now, but Cannon said he expects the family will soon gather to read them.
"It means a heck of a lot to have them," he said. "I don't know what he had on his mind when he wrote those, and I don't know who they're addressed to. But whether they're to me or to any member of my family, I want to see them."
Jennifer Hlad reported from Hanoi. Chris Carroll reported from Washington.
hladj@stripes.osd.milTwitter: @jhlad
---
---
---
---