Seoul strongly protests North Korean artillery drill as relations unravel
by
Kim Gamel
November 26, 2019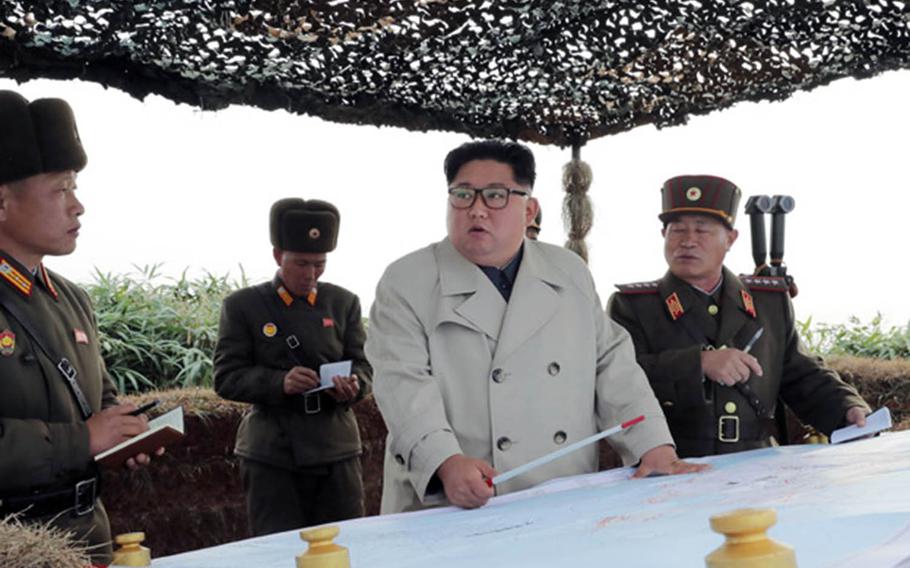 SEOUL, South Korea — South Korea sent a strong protest Tuesday to the North over a live-fire artillery drill, the latest sign of deteriorating relations between the two countries amid stalled nuclear talks.
North Korea said Monday that leader Kim Jong Un ordered the drill during an inspection of a military unit on Changrin islet, which is just north of the disputed maritime border off the peninsula's western coast.
State-run media didn't give a date for the drill. South Korea's Defense Ministry said it occurred on Saturday — which also was the ninth anniversary of a deadly attack that occured on Nov. 23, 2010 when the North shelled the South Korean island of Yeonpyeong, killing four people.
Seoul made clear in its protest messages that the artillery fire Saturday violated a military pact signed by the two countries last year in a bid to ease tensions, according to ministry spokeswoman Choi Hyun-soo.
Choi said the complaint was lodged via an inter-Korean military communication line, according to the Yonhap News Agency.
"We strongly urge the North to fully abide by the agreement and stop making such moves," she told reporters, adding that North Korea had not yet responded.
The comprehensive military agreement, which was signed on Sept. 19, 2018, during the third summit between Kim and South Korean President Moon Jae-in, marked a high point in efforts to improve ties.
The pact included a series of measures aimed at preventing hostilities, including an agreement to cease all live-fire and maritime maneuver exercises within specified zones in the seas on both sides of the divided peninsula.
However, North Korea has resumed criticizing the South for buying fighter jets and for conducting military exercises with the United States despite assurances from the allies that the training is defensive in nature.
Last month, Kim Jong Un also demanded that South Korea remove what he called its "unpleasant-looking" resort facilities from Mount Kumgang, which was the site of a suspended joint tourism project.
Diplomacy has unraveled as the North shows increasing frustration over the U.S. refusal to lift punishing economic sanctions or offer other requested rewards in exchange for steps toward denuclearization.
Washington insists on maintaining its pressure campaign until the North agrees to give up its nuclear weapons.
North Korea has maintained a self-imposed moratorium on long-range missile and nuclear tests that President Donald Trump has suggested would be a red line for the United States.
The communist state has conducted artillery drills and short-range missile launches, but they were largely aimed at the sea that separates the peninsula and Japan.
South Korea criticized the previous launches as violating the spirit of the military agreement. But Tuesday's protest was the first time it has formally accused the North of a violation.
Changrin islet sits north of the Northern Limit Line, a de facto sea border that has been a flashpoint for bloody naval skirmishes in the past.
gamel.kim@stripes.com Twitter: @kimgamel