Sensory garden provides 'me time' moments at busy airlift hub in Tokyo
by
Theron Godbold
November 30, 2018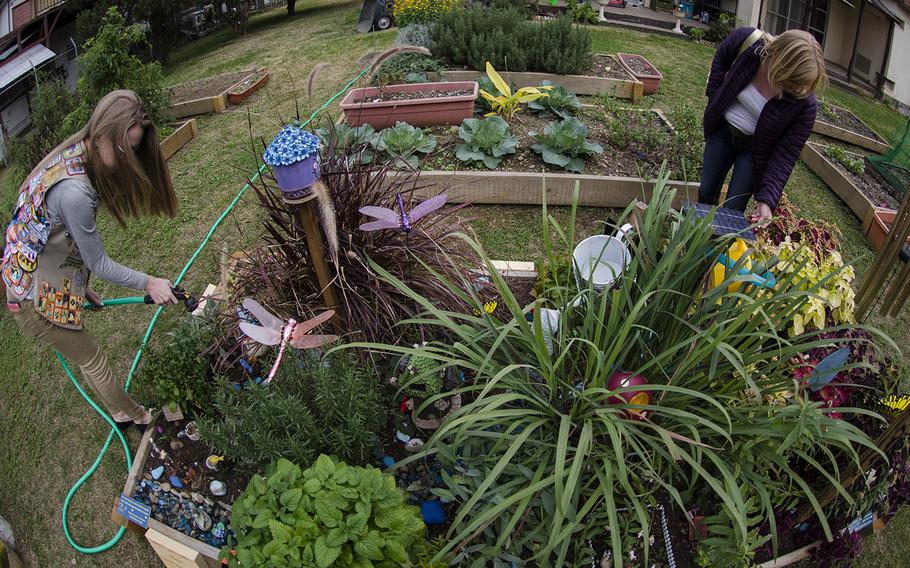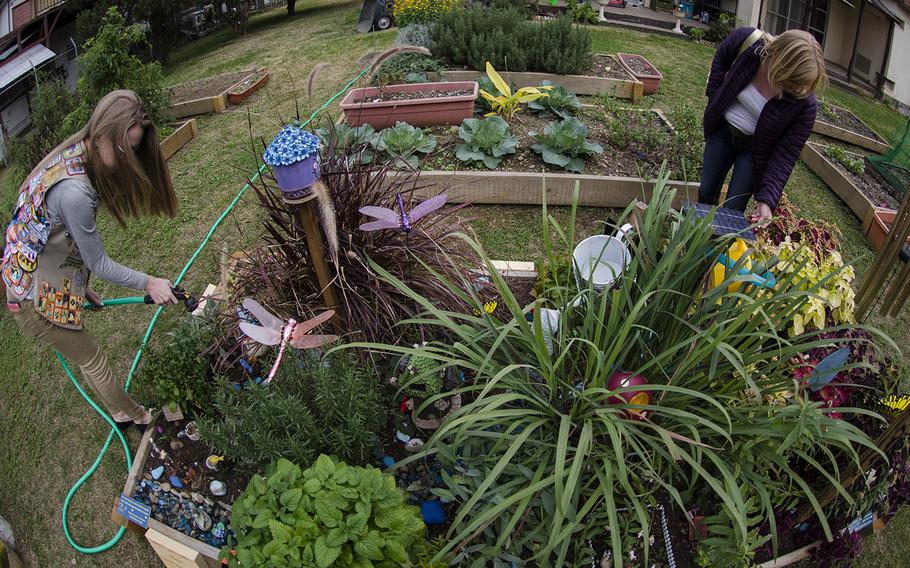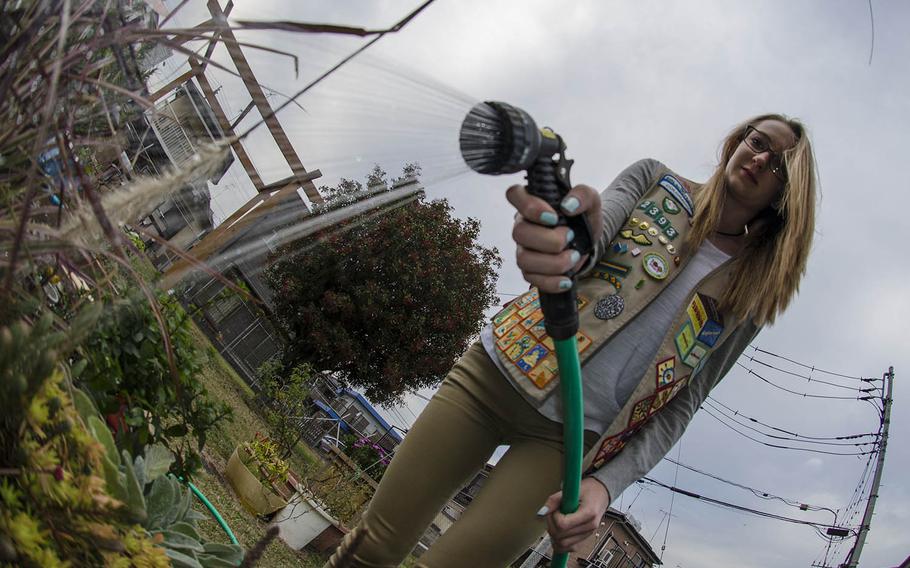 YOKOTA AIR BASE, Japan — A new sensory garden is providing a place for visitors to enjoy some quiet time at the busy home of U.S. Forces Japan in western Tokyo.
Emma Remley — the Yokota High School sophomore and Girl Scout who created the garden — said she conceived the idea earlier this year as a sanctuary for autistic children. Such gardens — which stimulate sight, sound, touch and taste — allow those with autism to explore their senses in a safe but stimulating environment.
However, with so few of the special-needs kids at Yokota, Remley's sensory garden has morphed into a space for anyone to enjoy. More than 40 visitors have signed the garden's logbook since it opened in late October.
"It's a good place for folks to come to take a little me time," said Chief Master Sgt. Elvin Young, 374th Airlift Wing command chief.
Remley raised nearly $1,000 from donations and babysitting and started construction on Yokota's west side over the summer. She planted a variety of plants, including basil, lemongrass and rosemary.
She chose each plant for its sensory attribute, such as texture, scent or color. For example, tall grass was chosen for the sound it makes when wind blows through it.
Remley plans to cite her work on the garden as part of her application for a Gold Award — the Girl Scouts' highest achievement.
Learn more about the sensory garden at https://yokotasensorygarden.wixsite.com/mysite.